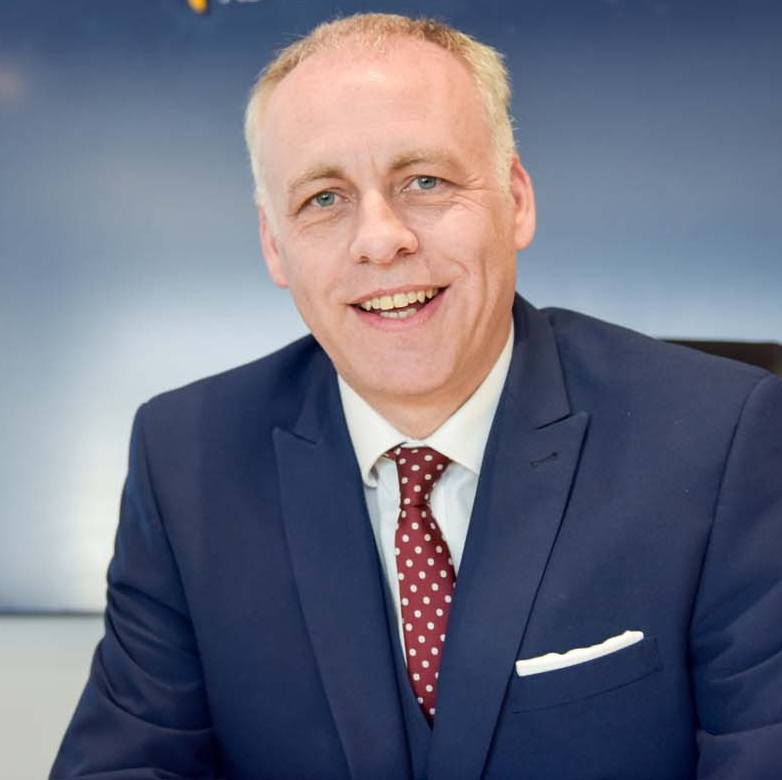 Shaun Adams
Managing Director
I was born in Rustington and live in Worthing with my wife Nicola (who works with me at Cooper Adams) and my son.

In 1991 I got a job as an office junior at an estate agency in Worthing, I found that I really enjoyed it and the rest is history.

It's ironic that now I run my own business I often work evenings and weekends anyway. Who said being an estate agent was easy?

Over 30 years since entering the industry I still love it.

In 2004 I set up Cooper Adams with a partner and I'm immensely proud of the level of customer care we continually provide to our clients.

I'm a hard taskmaster but that's because I'm genuinely passionate about ensuring each and every client we serve is 100 percent satisfied.

As estate agents we're in a privileged position to help people make the right choices when they want to move.

As a smaller, independent estate agency I feel our team are more focused and motivated to look after people's property needs than some of our rivals who have strict targets they have to hit.

We regularly get our clients a higher price than our local rivals and I put that down to our focus on delivering the best possible results for them and our non-stop desire to improve in all areas of our work.

At Cooper Adams we have a simple but successful ethos of treating everyone with honesty, respect and professionalism.

Shaun's Top Tip: When preparing your property for sell aim for the look and feel of a quality hotel room. Neutral, minimal and somewhere people can imagine themselves living.

In my experience a well-presented property up against a similar, but not so well presented one, can sell for between £5000-£10,000 more.
---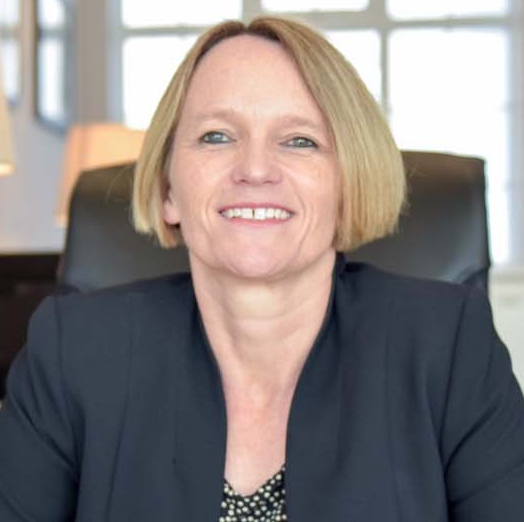 Nicola Adams
Accounts and Administration
I handle the administration and accounts side of the business and it's a very busy and varied role.

I've been married to Shaun for 30 years and we have a son together.

For me working within a family business means everything matters that little bit more. We all go that extra yard to ensure people feel totally happy with our service.

My role requires me to be thorough and reliable and my biggest challenge is that there's often not enough hours in the day.

But the variety and working with a closely knit team is really enjoyable and often a lot of fun.

I'm a real animal lover and one of my most memorable moments working here was when a chap ran into the office asking if anyone knew the owner of a car where a dog had been left inside.

It was a sweltering day and the man had quite rightly recognised the danger the dog was in.

I went outside and took the agitated dog out of the car (which thankfully was unlocked) and gave him a drink and reassurance until his owner turned up.

That incident sums up what we try to achieve at Cooper Adams by delivering calm, caring and results driven service.

Nicola's Top Tip: Declutter, declutter, declutter. Your home will look more spacious, clean and attractive to viewers.
---
Pauline Jones
East Preston Assistant Manager - Sales & Lettings
I joined Cooper Adams in 2010 and I love being part of a team where we all chip in to make sure the clients are delighted with the way they are looked after.

I've lived in the area for 50 years and have raised my two children locally.

I've worked for Cooper Adams since 2010 but when I was a schoolgirl I harboured ambitions to be a Police woman but due to not having 100 percent perfect eyesight that goal couldn't be achieved.

The most enjoyable part of my job, which involves a little bit of everything, is knowing you've helped people and made the property buying / selling process a little less stressful and a lot more enjoyable.

No two days are the same but I always remember my first day in the job. I had gone to accompany a couple on a viewing for the very first time. On opening the door I was horrified as I saw an almighty mess and thought the place had been burgled.

An emergency call to the office soon revealed that there had been no break in simply that the homeowner never tidied up prior to viewings.

Meeting and helping people is what makes this job special and because we set such high standards we're always striving to be better.

Pauline's Top Tip: Choose an independent estate agent. Obviously I'm biased but I really believe that the service you get from a close knit team like ours is more caring, personal and ultimately better.
What I love about East Preston: I love the wonderful village community, still retaining it's village fetes and carnival week in the summer.
---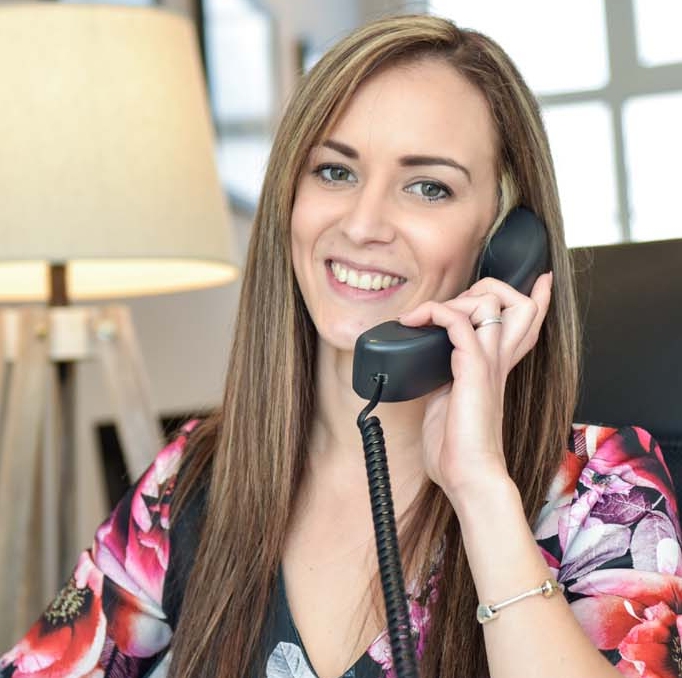 Debi Harrison
East Preston Senior Property Consultant
I joined the Cooper Adams family from a corporate agency in  2016.

I love the different, more bespoke and personal approach which Shaun and the rest of the team have to helping clients. It compares favourably to the fiercely driven target culture which I experienced before.

This approach makes it possible to look after clients properly and spend time on every aspect of their sale or let. And that's something I love.

I'd like to think I'm approachable, very chatty, open and honest.

I'm naturally enthusiastic and that can sometimes get the better of me. Just like when I was a little girl and I watched a movie called The Mighty Ducks about ice hockey.

I was adamant I was going to play ice hockey. I even got my parents to stump up for ice skating lessons before realising (pretty quickly) that ice hockey was a VERY rough sport for a little girl (or boy) and perhaps not for me.

I've lived locally for more than 16 years and when I'm not working there's nothing I enjoy more than walking my rapidly growing puppy Brooke with my partner.

I can often be found on Sundays volunteering at a dog's' sanctuary walking rescue dogs that are waiting to be find a new, loving home.

Debi's Top Tip: When your property is up for sale you have to keep on top of the little daily chores you might sometimes let slip. The property will benefit from being as presentable as possible. This includes those little jobs like making the beds, not leaving piles of washing up in the sink tidily putting away toys, the laundry and other daily items.
What I love about East Preston: I love East Preston as there is lots going on and it is so easy to get to everything you need. I am particularly fond of the East Preston family centre as I use that regularly with my son. 
 
---
Peter Batts
Rustington Office Manager & Property Valuation Expert
When estate agents talk about local knowledge I like to think mine is right up there with the best as I have lived in Rustington all my life.
It's a wonderful village which is a great place to live, work and raise kids (I'm a father of two) and there's a real sense of community and plenty to do.
I've been described by clients as 'not a typical estate agent' which I'm pleased with. My approach to helping people sell and buy property is simple.
I'm patient and hardworking and not at all pushy. Buying or selling a home is one of the biggest decisions people can make. And the last thing they want is a pushy estate agent hassling them to make a decision.
One of the most memorable moments in my estate agency career to date was when a lady insisted I handle her sensitive property sale because two of her friends had highly recommended me.
Away from the office (although I never really switch off) I'm a keen golfer and love spending time with my family especially Friday Film Nights with my son.
I came across Cooper Adams during my time working locally and was always impressed by how they did things. When the opportunity came along to work for an agency that is a genuine trendsetter in how they do things I jumped at the chance.
It's a great team across all three offices who all work together really well and the only thing I wouldn't share with them is my secret (well now not so secret) love of Country and Western music.
Pete's Property Tip: When you're putting your home up for sale be available.
By that I mean always aim to accommodate a viewing wherever possible. At Cooper Adams, we accompany all viewings and it's always good for a seller to be able to let viewings happen, sometimes at short notice.
We always give as much notice to vendors as possible but sometimes potential buyers are on tight schedules so a flexible, available approach pays dividends.
I've seen this on many occasions when a person walking into an agency office asking for an immediate viewing turns out to be a well-positioned and serious buyer.
What I love about Rustington: I love the fact Rustington has fantastic parks for the kids to play and have fun and there is also a lake which is great to walk around and feed the ducks on a summers day. 
---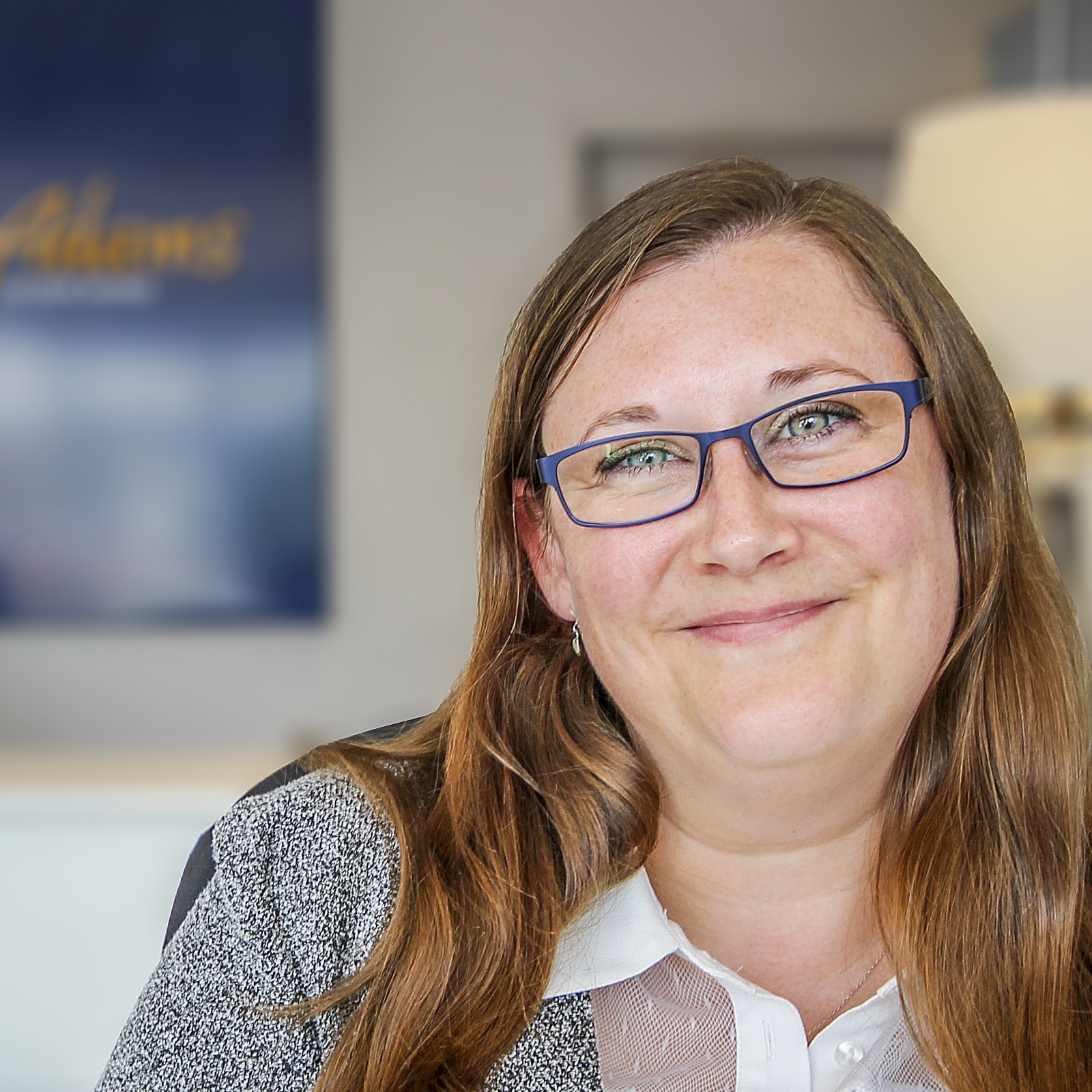 Scarlett Shaw
Rustington Senior Administrator and property consultant
Having lived and worked in this area most of my life I feel like I have great local knowledge which comes in very handy in this industry…
What I really love about working for Cooper Adams is building relationships with people and helping them with what can be a very stressful and often life-changing event in their lives. It is really lovely to see people through from the first viewing to giving them the keys to their new home! 
Scarlett's Top tip: De-clutter and try to make your home bright and airy on viewings. It's amazing how much bigger a place can feel when it is dressed well. 
What I love about Rustington: I love that you have all the amenities and shops you could want and are also very close to the beach. It's a great place for families to settle.  
 
---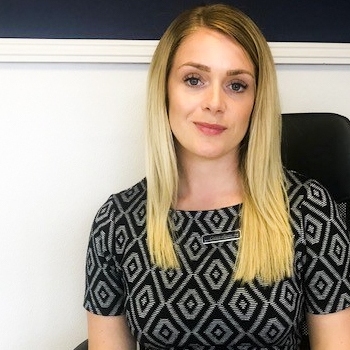 Jade Foster
Lettings Manager & Property Consultant / Valuer based at East Preston office
I have lived locally all of my life so know the surrounding area well.
I previously worked as a riding instructor/ support worker at a riding for the disabled unit and more recently as a service administrator in a car dealership so I have had lots of different customer service experience, engaging with lots of different people!
I love meeting different people and finding things in common, which I find really helps in this role. Everyone at Cooper Adams has a strong focus on our customers and this definitely helps to achieve the success that we do!
Outside of work I play netball three times a week and run a team. I also have two horses who I like to take out to competitions on the weekend. 
Jade's Property Tip: Make sure your house is presented the best it possibly can be for ALL viewings, it takes time and effort but really makes a difference. You never know which viewing is going to lead to the sale of your house and that extra tidy up could make all the difference!
What I love about East Preston: I love a cheeky Chicken Bhuna at Masala Lounge and the cakes at Pebbles are to die for.
---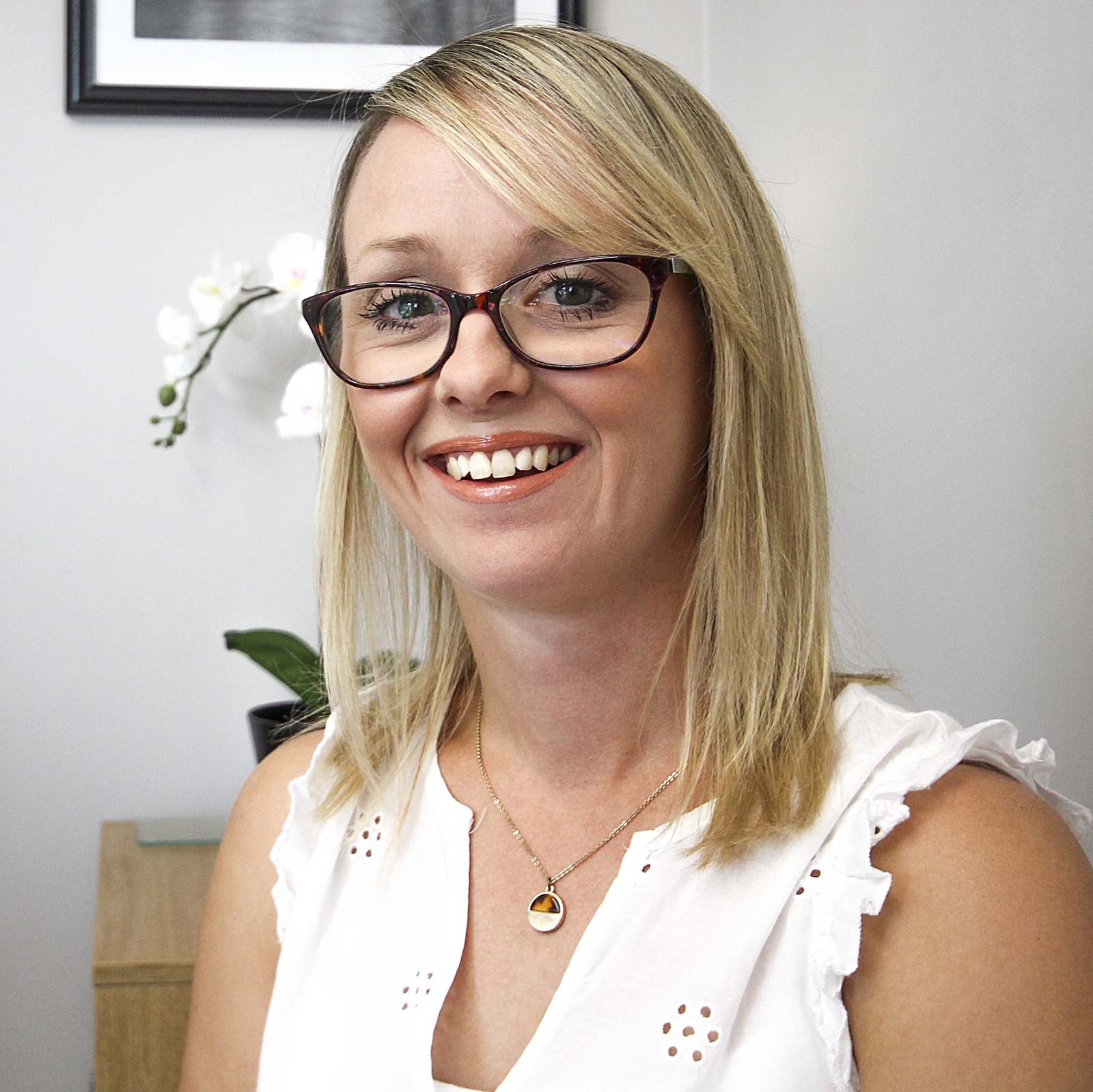 Sarah Crowter
Rustington Property Consultant
I moved to the area nearly six years ago when I purchased my first flat and I love being near the sea and countryside. 
Before I joined Cooper Adams, I worked in the hospitality industry for 14 years.  I have always had a passion for customer service, attention to detail and I enjoy talking to clients about their future moving plans.  It's a great feeling knowing you have been part of helping someone move onto the next chapter of their life.
Away from the office, I enjoy keeping active in the gym, long country walks and spending time with family and friends.
I wanted to be part of a friendly and professional team who have the same values as myself and I have found that with Cooper Adams.
Sarah's top tip: Make sure all your boxes are labelled when moving, and remember to keep a pair of scissors close by for when you start unpacking! 
What I love about Rustington: I love it that Rustingon has all the amenities you will ever need with its wide variety of shops including Waitrose. The beach is also a stone's throw away with links along the South Coast accessible by the 700 bus. 
---
Nia Hazell
Angmering Property Consultant
I was fortunate enough to join the Cooper Adams family during a time where my current A level studies were uncertain due to COVID-19. From day one of joining the team at Cooper Adams, I instantly knew that I joined a team of people who will go above and beyond for their clients. 
Previously, I have had a few customer experience part time jobs, so I had some background knowledge, but since joining the team I have soon realised that those skills are extremely transferable and every day is very different which is one of my favourite things about the role. I am fairly new to the area so I have been enjoying completing community tasks, but if I am not out and about learning more about the viewings process or discovering the area, I am definitely kept busy in the office with admin tasks or working my way through my work for my Apprenticeship. 
When I am not in the office I enjoy going on walks in the countryside with my Cockapoo Lilly. I also enjoy spending time playing my guitar, which I picked up again over lockdown as before during my A levels I became so busy I was not able to practice as often, but now I try and practice as much as possible. 
From previous customer experience positions I know how important it is to provide the best service possible for your clients, so I am looking forward to being able to transfer those skills into a completely new job role!
Nia's Top Tip: From personal experience, inventory lists are definitely the way to go when you are packing up ready for your move, in order to know what you have exactly in each packing box!
What I love about Angmering: I love the friendliness of everyone in the village and how close you are to the South Downs and the coast, there is always somewhere to go! I especially love getting a coffee and brownie from Juna!
---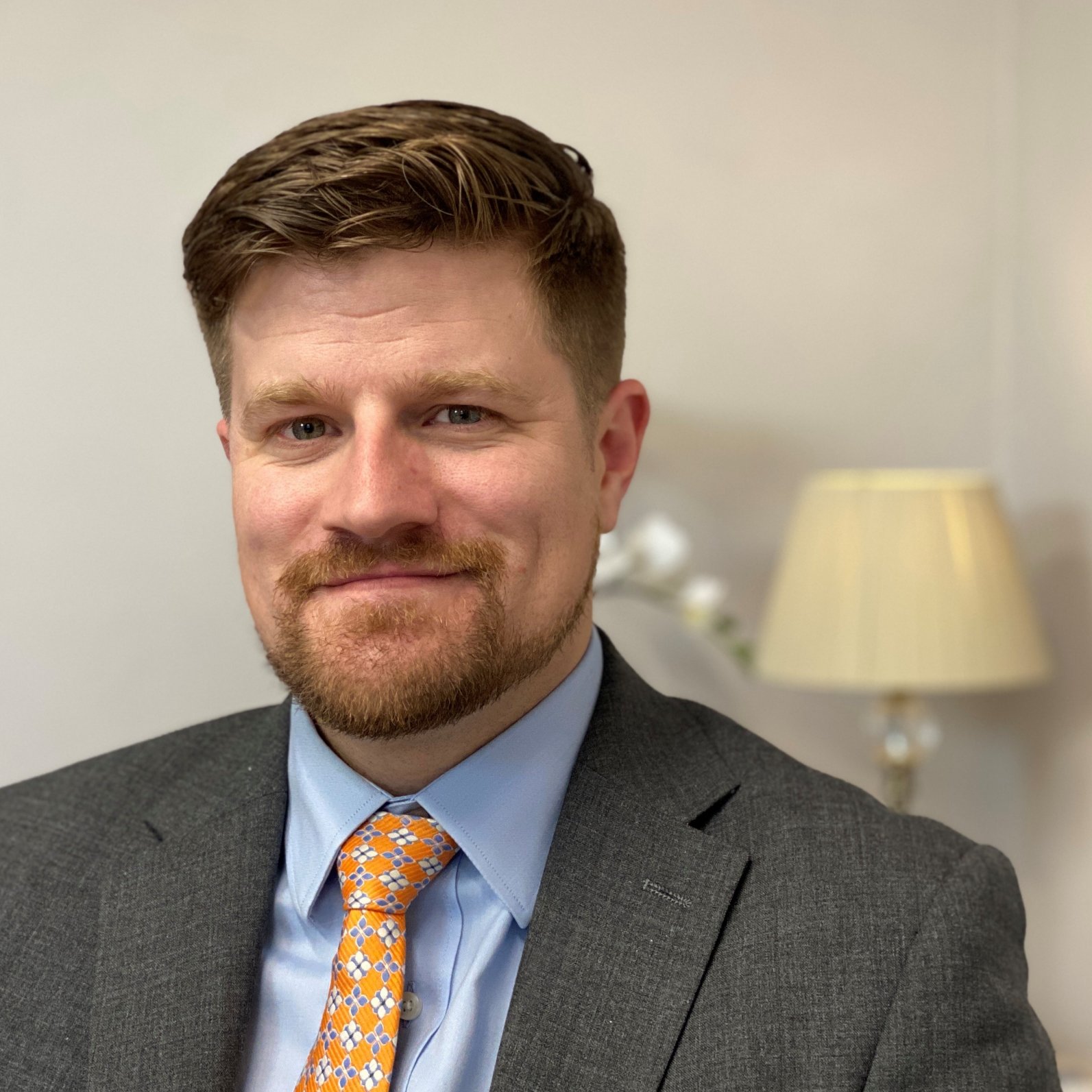 James Nowak
Angmering Branch Manager & Property Valuation Expert
My family grew up in Angmering village, I love it here.
I've been an estate agent since 2008 having worked in prime central London, Surrey and Horsham.
I have been fortunate to work for some of the top large corporate agencies in the UK and was delighted to be offered to work with the forward-thinking independent agent that is Cooper Adams.
Cooper Adams' clear ambition is one that I share and have shared throughout my career, "As good as our word". If you say you are going to do something then do it. 
I am very competitive by nature and I channel that into achieving the best possible results in a good time frame with excellent customer service at heart.
At Cooper Adams we have a simple but successful ethos of treating everyone with honesty, respect and professionalism.
When not hard at work in the office I can be found on the Tennis Court at Angmering on Sea Club, also walking with my wife, Roz, our two daughters and Alfie our family beagle in the Southdowns' National Park or completing my latest DIY project on our 1880's home.
James's Top Tip: When preparing your property for sale, remember that buying your next home is often an emotive purchase and for that reason presentation is everything and most importantly first impressions. 
Buyers in my experience often make up their emotive mind within the first minute or two of any viewing.
In my experience a well-presented arrival and first impression can be the difference between a sale or not.
What I love about Angmering: It has a bustling village centre and is so close the glorious South Downs and the sea... a perfect blend for a family to have an adventure every weekend. 
---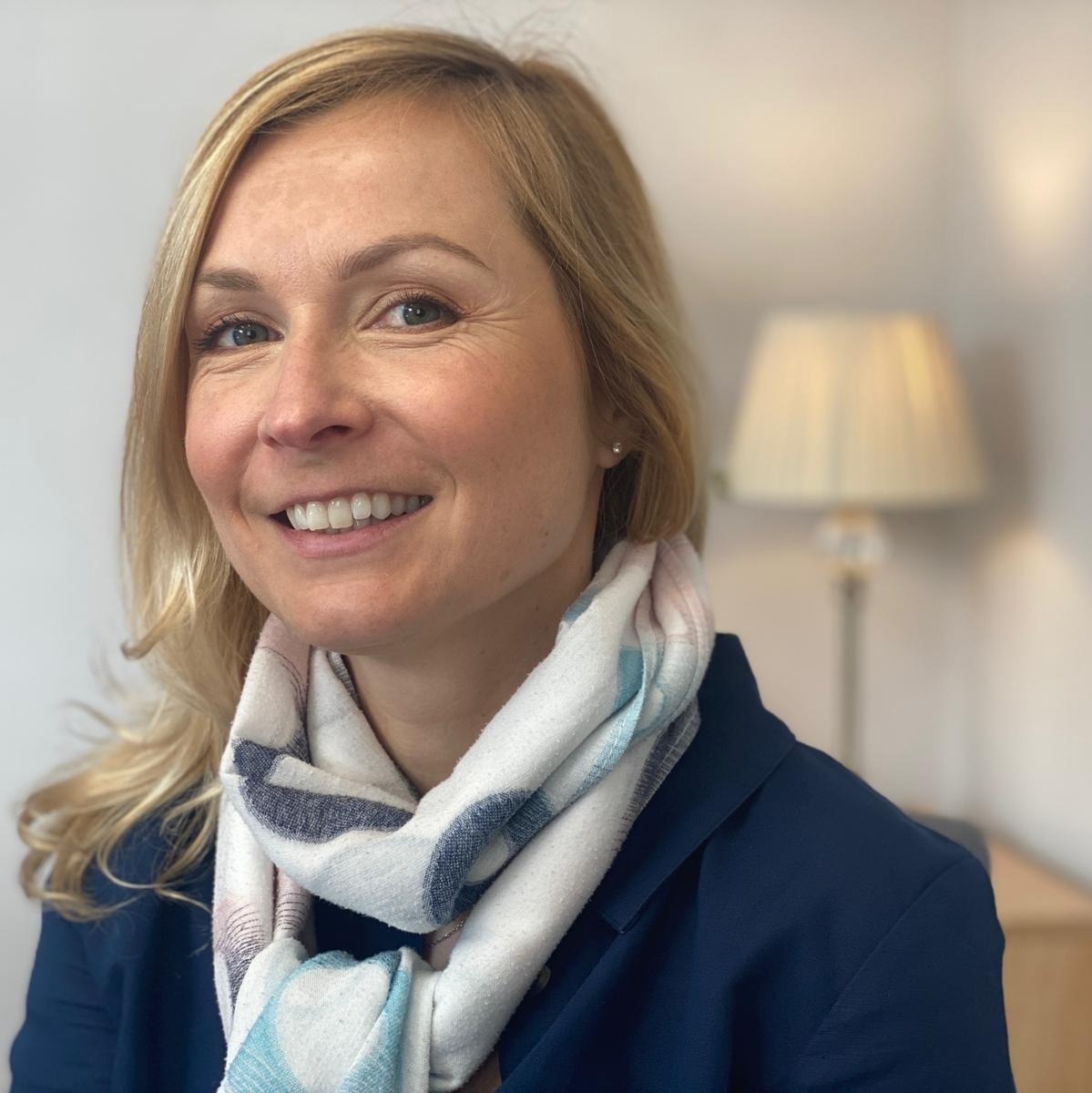 Aurora Colson
East Preston Property Administrator
I am a French National who moved to England in 2003. 
Despite the massive disappointment with the weather, I decided to stay!
After years spent living in Surrey working as an independent graphic and web designer, I had the opportunity to work as an office administrator for a well-established Chartered Surveying firm in West Sussex. That was when I fell in love with the area. 
The company then decided to relocate to Surrey, and almost at the same time, I found out that Cooper Adams were looking to fill up an Office Administrator position. I thought the role would be the perfect fit. So did Shaun, as he was happy to welcome me into the team.
What I like about Cooper Adams is that it is an independent, family run business, with genuine care and dedication to customer service. 
Outside of the office, you maybe be able to hear and watch me sing at one of the local pubs or restaurants. I have been singing professionally for years and still enjoy performing at the weekends, but only locally as my touring days are now behind me.  
Aurora's Top Tip: When getting viewings on your property, the first impression is absolutely crucial. My advice is the outside of the property should not be neglected, and look as good as possible. A tidy garden, removing any outdoor clutter, a good jet wash, external paintwork in good order will give your property instant kerb appeal, with potential buyers aching to see the inside. 
What I love about East Preston: Living two hundred yards from the seafront, walking and running along the beach is something I will never get tired of. I have also made a fair amount of very close friends within the East Preston village community, who welcomed me with open arms when I moved to this wonderful part of the world. 
---
Robin Bracken
Angmering Senior Property Consultant & Valuation expert
I started my career in property in London in 1998 and have loved every minute of it since.  
I moved to Sussex in 2003 and continued my estate agency career with a nationwide company. Most recently I have spent 10 years in property investments and acquisition for a local company. 
I have lived In Angmering and East Preston for over 15 years now and feel passionately about the area and the local community. 
Having sold and bought through Cooper Adams last year I found out first hand of the exceptional level of service on offer. Which is why I was so keen to join the team. 
Away from working I can usually be found running around after my two young boys. Normally at the side of a football pitch at Worthing Town FC or taking family walks on the beach. 
Robin's Top tip - Select your agent wisely. Not all estate agents are the same or offer the same service. 
What I love about Angmering: The community spirit and beautiful beach and countryside that's on our doorstep. 
 
---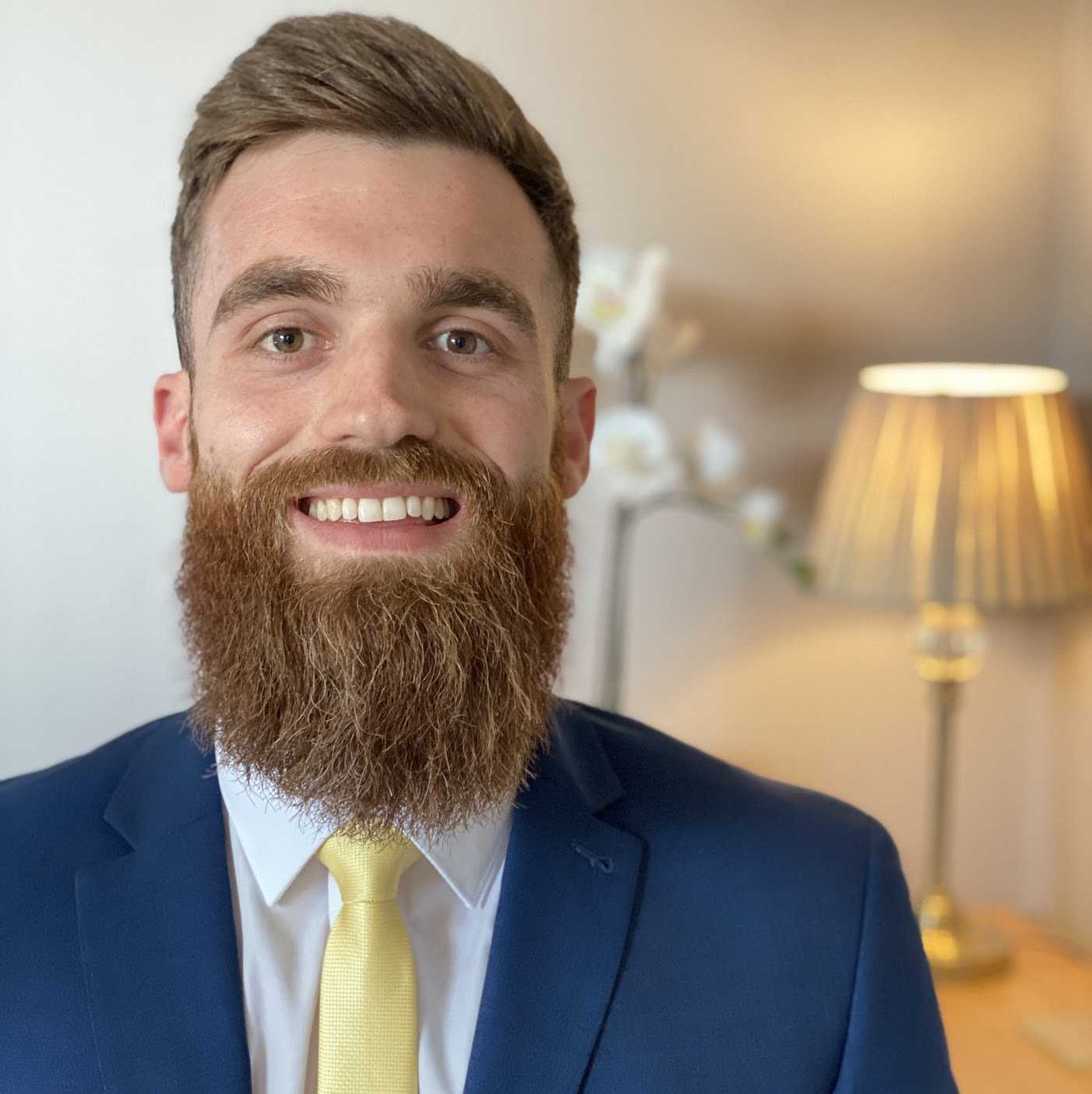 Chris Caley
Rustington Trainee Property Consultant
I grew up in the beautiful Surrey Hills, in Albury, just outside Guildford, before relocating to Littlehampton in early 2018. I live with my wife, Layla and our two cats, Zeus & Hera, in a townhouse in Littlehampton - there are a lot of stairs – but we love the retro style. When we were deciding to buy our first home together, we looked at a variety of houses and locations across the South East, and eventually settled for Littlehampton because of its lovely beaches.  
 
In my spare time, I enjoy eating out with my friends and family, I also like to keep fit and go to the gym. I love watching football and I am a keen Arsenal supporter.
 
Previous to joining Cooper Adams, I was a retail store manager for Clarks, their mantra was customer service and unbeatable craftsmanship - this trained me well for my career at Cooper Adams as their customer service is the most important drive in their business. I enjoyed Clarks very much as I am very much a people person. 
 
Chris's top tip- Have a non-negotiable list of requirements that you really want from your new home, for example, having a driveway, being close to school and even having a toilet downstairs these things will help you realise what is really important to you and what things are just a bonus!
What I love about Rustington: I like Rustington because it has a village feel and it reminds me of the town where I grew up. It has a good mixture of shops, cafes, and restaurants. As well as essential services such as a post office and pharmacy.
---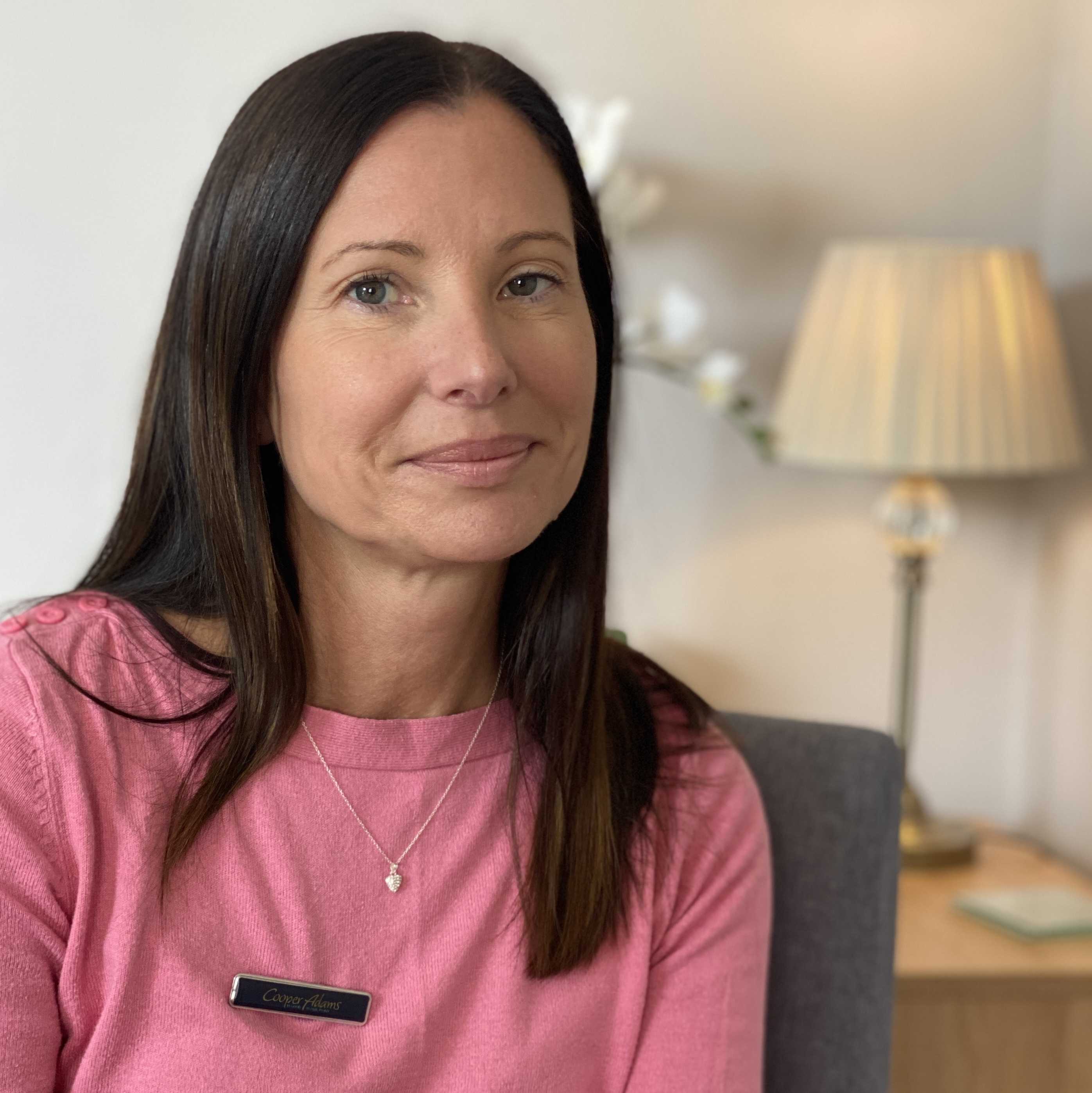 Charlotte Good
Angmering Administrator
I started my career as a Lettings negotiator in Esher, Surrey, and loved being involved in the property market.  I then met my husband, moved to the South coast, had three children and worked in a school as they grew up.  So I was delighted when I had the opportunity to be working back in the property industry.  Shaun and Nicola are extremely professional and work so hard to provide the best service to their clients (role models to look up to!).
In my spare time, I enjoy long walks by the coast with my friends and family.  I also love my husband's (perfectly burnt every time) BBQ food.
Charlotte's top tips:  First impressions are pivotal when clients view your property.  Keeping your property tidy and clean will make all the difference. A lick of paint here and there to freshen up your home could improve your chances of a quick sale.
What I love about Angmering: Angmering has a real family village feel.  There are fantastic walks up High Down, charming tearooms and of course a central welcoming pub where I have enjoyed many delicious meals.
 
---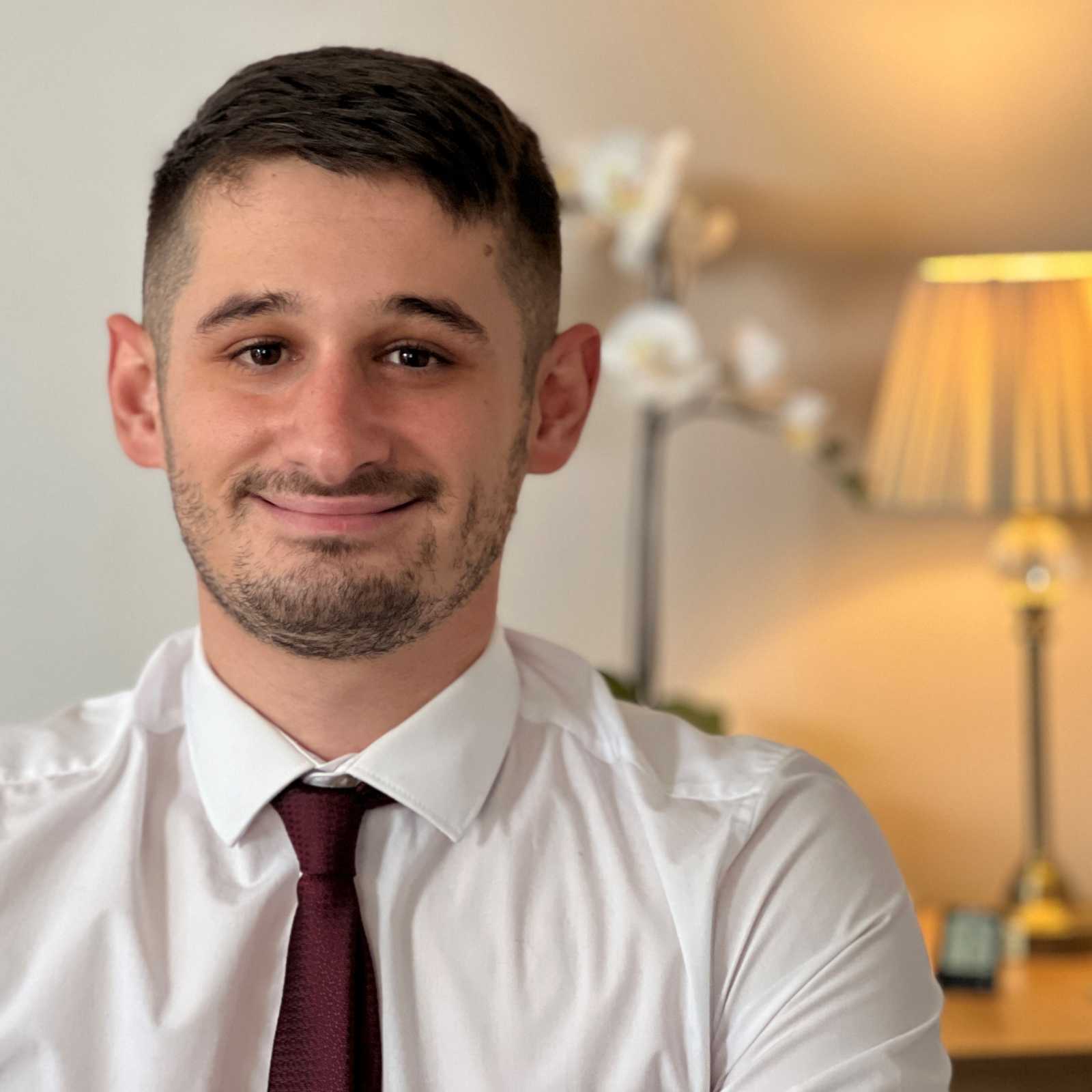 Ben Dann
East Preston Trainee Property Consultant
Since joining the Cooper Adams team in East Preston I love their passion for training and development, it is second to none, it's easy to see why Cooper Adams has such a great reputation. I have lived here locally since I was born, so I have a good understanding of the local area and know just how great the community is.  
Outside of work I love to watch football where I am a fan of Portsmouth F.C and I play tennis regularly. I have a dog named Hugo who loves long walks along the beach. 
Before joining the team at Cooper Adams my previous experience includes working as a manager at McDonald's and a service agent for a car hire firm, so offering World Class service is in my veins. 
 
Ben's top tip: 'When looking to sell your property, presentation is key. Don't overlook the small things that will make a difference, organise and de-clutter but make sure to keep the homely feel. Buyers need to visualise what the property would be like if they were living there, make it simple for them to see the great space you are offering'. 
What I love about East Preston: I am really lucky to live so close to the beach, especially in the summer. The fantastic selection of local shops gives you many choices to grab some great items, and a free to use tennis court is a definite bonus!   
 
---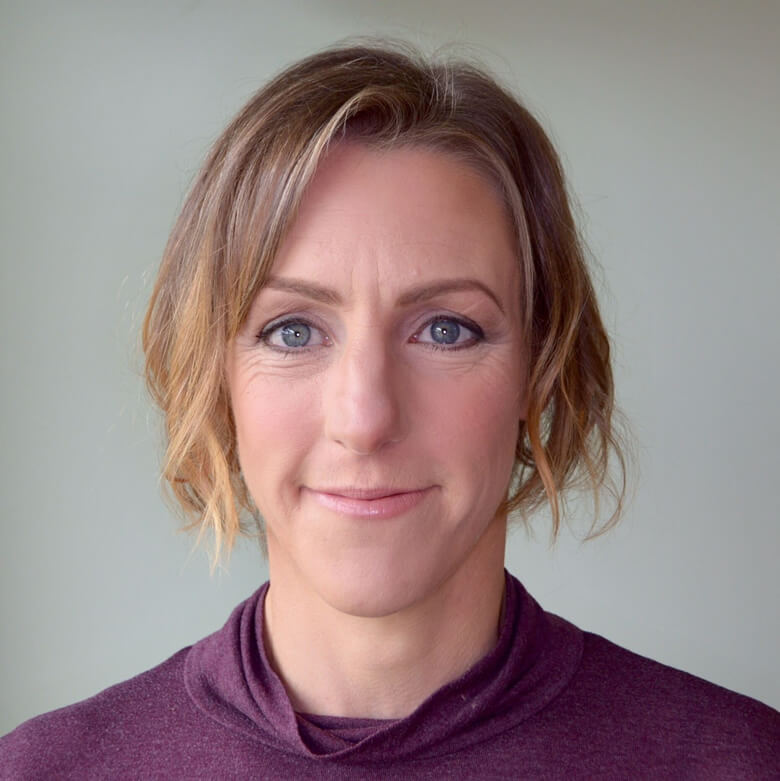 Daisy Drake
Energy Assessor & Floorplan Creator
Daisy provides all our domestic and commercial energy reports for properties to be sold or let, including drawing floor plans. They can also provide SAP and building reg compliance reports on new builds and extensions.
---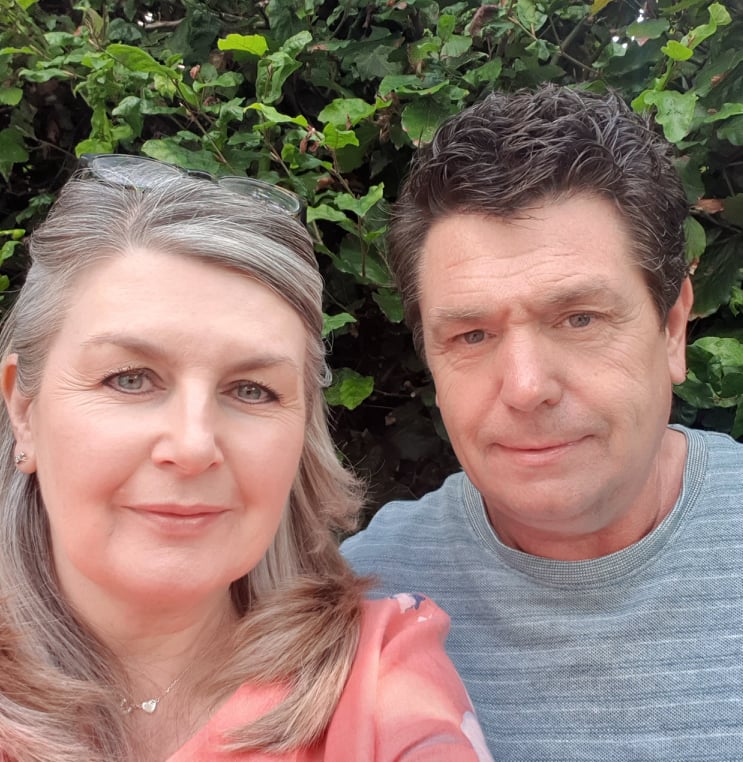 Paul and Lou Westbrook
House Clearance
Paul Westbrook House Clearance 
We are a husband & wife team, Paul & Lou, who offer a full or partial,  stress-free (for you!)  house clearance service. We established our business back in 2001 where we initially only offered a removal service before fully moving on to clearing properties.  We are Licensed Waste Carriers and our current Waste Licence number is CBDU176755, this enables us to dispose of your house contents in a legal manner,  though saying that we do our best to recycle wherever possible.  Once the property is cleared we vacuum/sweep through leaving it ready for marketing, and on completion of the clearance we send photographs of the completed works for your peace of mind. 
A bit about who we are...
I was born in the Zachary Merton Maternity Hospital,  Rustington in 1967, and as a baby lived in the Barnham Police House, as my dad was a Policeman,  before moving to Worthing as a young child where I have remained ever since. 
Paul however was born in Paddington, London in 1963 and grew-up in Langley near to Slough before moving down to be with me in Worthing in the late 1990's. 
We married in 1999 and between us have two daughters, three grandchildren and an ageing Jack Russell called Maxie. We enjoy gardening, days out, cooking from fresh and eating!
---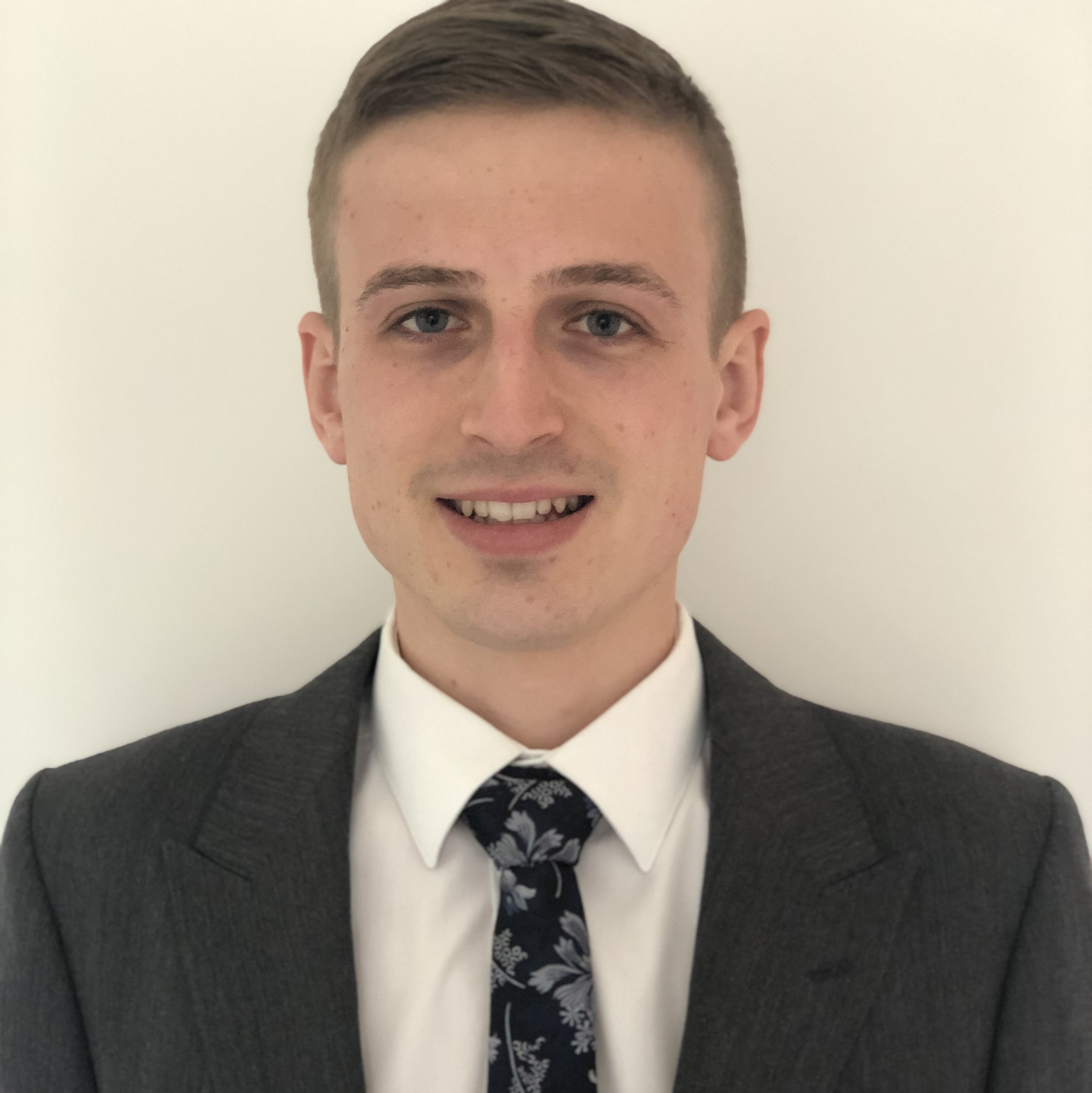 Ryan Newman
Independent Mortgage Advisor
Do you need professional independent advice to help find the right mortgage?

Ryan will help you!
Unlike all other brokers Ryan doesn't charge expensive admin fees.

Whether you are a first time buyer, moving, looking to finance a buy to let or remortgaging, by combining sophisticated technology with human expertise, he can quickly identify and arrange a mortgage that best fits your requirements.
Ryan has worked in the mortgage industry since 2017 and has a great understanding of the needs of customer and how to implement this efficiently, keeping the customers best interests at the forefront of what he does. Out of working hours Ryan loves nothing more than family days out with his wife and two children.
Ryan's Top Tip: Always be transparent with your mortgage advisor. There are multiply lenders with different lending criteria and affordability calculators to cater for individual circumstances. A mortgage advisor can cater to your individual circumstances if them know about them. Its causes delays, raises more questions and creates unnecessary problems when you don't fully disclose everything to your mortgage advisor. If you are unsure about anything don't be afraid to ask, no question is a silly question.
Bank statements and pay slips are usually the documents that take people the most time to get hold of for a number of reasons. To make sure there are no delays, approach your employer or bank for these documents in good time, before talking with your mortgage advisor.
Try and keep financial commitments as low as possible and make sure everything is paid to date to give yourself the best chance possible when applying for a mortgage.
---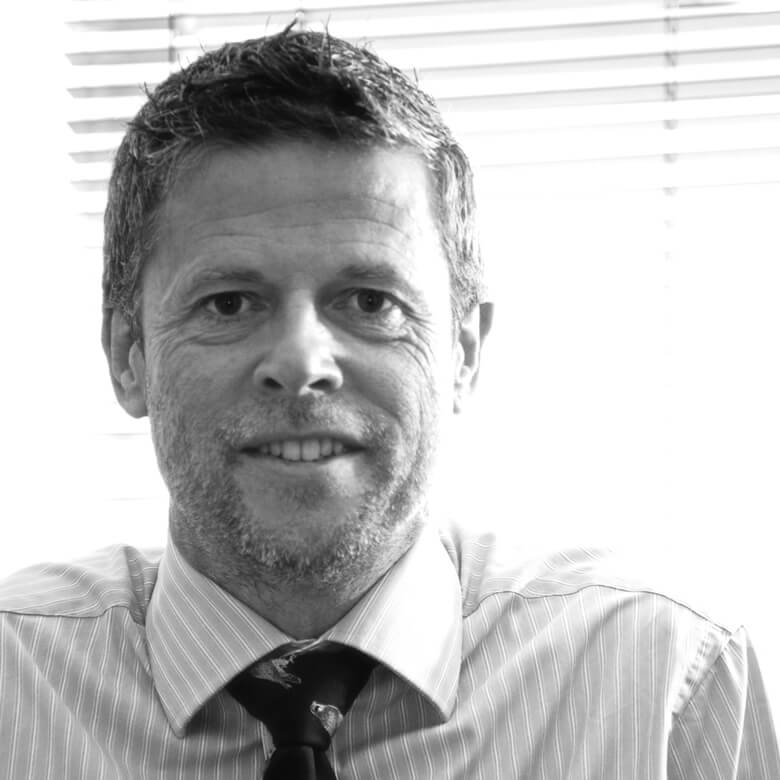 Steve Newman
Independent Mortgage Advisor
Do you need professional independent advice to help find the right mortgage?

With over 25 years experience and a friendly service, Steve will help you!

Whether you are a first time buyer, moving, looking to finance a buy to let or remortgaging, by combining sophisticated technology with human expertise, he can quickly identify and arrange a mortgage that best fits your requirements.

Steve lives & works locally running a professional, family Independent Mortgage Brokers who arrange mortgages from the 'whole of market' and he does not charge Cooper Adams' clients a fee!
Steve's Top Tip: Are you pre-qualified with an agreement in principle? Before you start the process of buying or selling, make sure your mortgage is already. Most of the application can be done in advance. This way you will be one step ahead of everyone else. Your offer will be more attractive and you could save money. Ask myself or Ryan about getting this in place well in advance.
---
Liz Galloway
Architectural Design
Liz is the person to speak to for any architectural advice on properties. She can advise for the smallest to the largest of projects, from adding an extra shower room to a total rebuild. Liz offers a free initial consultation to discuss the possibilities and always comes up with great ideas.

Liz brings extensive experience through her HND Construction Studies together with extensive experience in Design, Project Management and Health & Safety.

Liz has experience of the procedures and requirements of both Planning and Building Regulations processes as well as tendering and contractual processes.
Call our office for more details on a free architectural consultation.
---
Ryan Holland
Digital Marketing Manager
Ryan is our digital marketing expert, and he has been showcasing our properties on Facebook for three years now. By using Cooper Adams' stunning photos he is able to create bespoke ads for each individual property. He then targets the ads to local people who have come into contact with Cooper Adams or have show signs they are interested in moving.
If you use Cooper Adams, Ryan will be promoting your property via Facebook.
Ryan's Top Tip: When having a viewing, make sure the house is as bright as you can make it. Bright rooms look bigger and have a warmer feel and it may be the difference for getting a buyer.
 
 
---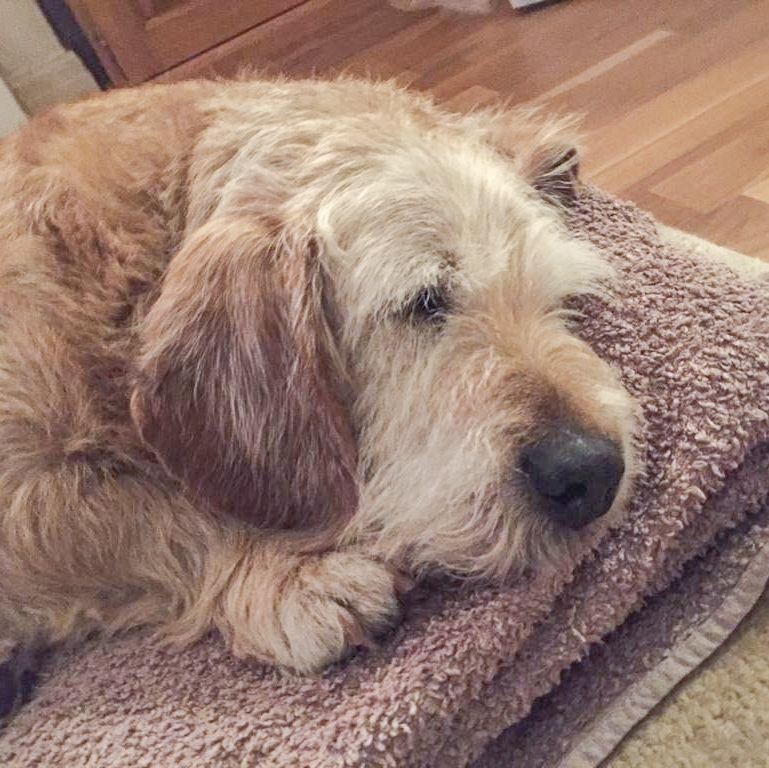 Rufo
Company hound
Rufo is the company doggy. He loves nothing better than food and sleep. He's of late years with bad arthritis, so short walks with lots of sniffing are the order of the day. He is a Basset Fauve de Bretagne and we rescued him from Northern Spain as no one there wanted him. We understand he was used in a pack of hunting dogs in the low forests for rabbits, when the dogs get older and slow they are abandoned. The breed, of French origin, have short legs just for this task. 
Rufo's top tip: Make sure you give your pets lots of love.
 
---