Cooper Adams Secure - Reservation Agreements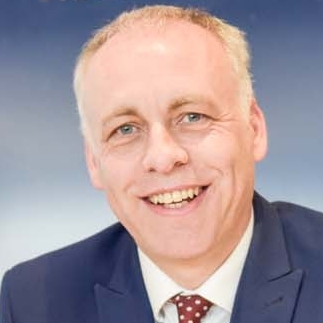 By
Shaun Adams
SUBSCRIBE TO NEWSLETTER
If you are buying or selling with Cooper Adams you will know all about our Reservation Agreements - peace of mind for the buyer and seller right from the start, knowing the transaction is secure. No wonder the UK Government now recommend these for all property sales - it removes the risk of someone changing their mind at the last minute and withdrawing.
Legally locking in buyer and seller when the sale is agreed - right at the start, removing the risk of the sale falling through before exchange of contracts.
Like buying a new build house, booking a holiday or ordering a brand new car - you expect to make a financial commitment to the transaction at the start.
Taking a property off the market with no financial commitment results in around a third of UK house sales falling through. The buyer could withdraw on a whim and the seller could still accept a better offer or simply change their mind at the eleventh hour.
UK property selling and buying is moving towards Reservation Agreements on all transactions and the Government have issued guides on selling and buying. The advice in these guides is moving towards new regulations.
At Cooper Adams we are one step ahead and as it makes transactions more secure for all involved we are the first local estate agency to embrace this.
Reservation Agreements (Government Guide How To Sell: page 10)
We now offer Reservation Agreements on all our sales. The reservation agreements are UK Government and Law Society approved and completely fair for both seller and buyer.
Say goodbye to old fashioned large holding deposits and say hello to a small setup fee to guarantee a meaningful financial commitment by each party to the other, this fee pays the legal cost to set this up. Cooper Adams do not earn any commission at all from the setup fees.
Both parties are bound and cannot withdraw or will lose money, (unless there is a sizeable physical defect on the survey, defective title, chain failure or finance failure, to name a few). All the details are provided at the earliest opportunity, before anyone commits. If the sale falls through due to no fault of either side ie chain breaks, mortgage problems, seriously bad survey... the seller and buyer will receive a full refund. This will only happen as long as no claim has been made.
This stops most cases of buyer or seller changing their mind for one reason or another just before exchange of contracts.
We all want surety selling and buying, we don't want a seller dropping a buyer for a better offer from someone else and we don't want a buyer swapping to a different property just before a moving date - With a reservation agreement both sides show they are committed to the property transaction and prepared to pay compensation if they pull out of the deal.
Reservation Agreement FAQs
Reservation agreements are here to help you to secure your deal and provide you peace of mind. It's important however that all parties involved know exactly what it is they're signing up for. That's why we've put together this Reservation Agreement FAQ guide in partnership with our legal support team 'Gazeal'.
1. How does it work?
Once the offer has been agreed, the Buyer and Seller both sign the agreement and are then bound by the terms within. If either party withdraw for any reason, other than what is agreed, then the other side is entitled to a compensation payment.
2. How much does it cost?
Both the buyer and the seller pay a Reservation Fee typically £250 + vat. (£300 inc vat) This total fee of £600 can be split (£300 each) or one side pay the total. This secures a £2,000 commitment to you both from each other this compensation payment is paid 50% to the innocent party and 50% to the selling agent. . The reservation fee and commitment can vary. This amount represents the minimum fee and level of commitment.
3. How much is the compensation payment?
Whatever level of commitment that was agreed, min £2,000.
4. Who arranges this payment?
Gazeal will be responsible to make the payment to the innocent parties and then recover it from the defaulting party.
5. How much deposit does the Buyer/Seller put down?
Neither the Buyer or Seller put down a deposit. Instead we ask for a Reservation Fee to set up the legal agreement It's like paying for an insurance policy. (Minimum £250 + vat / £300 inc vat).
6. For such a small amount why would the Buyer be committed?
Although the amount of £250 + VAT (£300 inc vat) is low, both parties are committed to a min of £2,000 if either breaks the agreement. These amounts can vary.
7. What happens if the Buyer withdraws due to a bad survey? This wouldn't be their fault?
The agreement makes provisions for various scenarios that would mean there would be no penalty for withdrawal. Such as:
Down Valuation due to survey not re-negotiable
Bad survey with essential repairs costing more than 1% of the purchase price
Bad Title
Chain Break Down above the Seller or Below the Buyer
General Reasons agreed by 'Mutual Consent' with Seller
Inability to get a Mortgage
Any reason would need evidence of proof behind it, not just a verbal reason.
8. How can the Seller withdraw without penalty?
There are numerous reasons for the Seller to withdraw without the potential liability such as:
Incorrect information given by the Buyer as to their position.
Agreed timescales not met by the Buyer
Chain Break Down below the Buyer
General reasons agreed by 'Mutual Consent' with the Buyer
9. How does the Agreement work in a Chain?
The agreement can be signed BUT NO PAYMENT IS TAKEN if the chain is not complete. Once complete then the Buyer can start the agreement by making their Reservation Fee payment. If at any point the chain collapses then the agreement simply 'PAUSES'. The agreement is NOT DEPENDENT ON ALL OF THE CHAIN having a reservation agreement.
10. What happens when the agreement pauses?
Either party can extend the agreement by 'Mutual Consent'. In the event that there is no 'Mutual Consent' then either party can walk away with no penalty.
11. What happens if the timescales are not met?
All pre-set timescales can be extended by 'Mutual Consent'. In the absence of 'Mutual Consent' either party can walk away, without penalty, if there is no extension agreed.
12. If a seller signs an RA and can't find a property to buy, what happens?
If the seller hasn't found a new home a special condition can be added to cover this - The Buyer acknowledges that Seller is looking to purchase another property with the proceeds of the sale, so the sale is contingent on the seller agreeing the purchase of another property and the parties, therefore, agree that failure to Exchange Contracts on the Sale by reason of the Seller not having agreed to purchase another property shall not be deemed unreasonable. The buyer would be refunded in this case.
13. Do the estate agents receive any financial incentive or referral fee for getting clients to use Reservation Agreements?
The selling agent would benefit from 50% of the compensation payment. Most importantly the agent receives 'greater security' for their sales and the better protection of their sellers and buyers if no compensation due.
Need to know more? Please contact your local Cooper Adams office.