East Preston Film Night sponsored by Cooper Adams Estate Agents presents – The A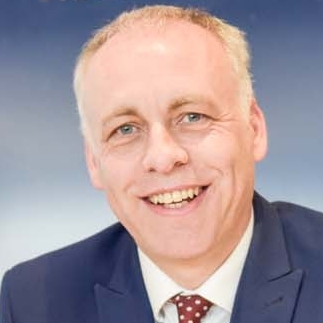 By
Shaun Adams
SUBSCRIBE TO NEWSLETTER
Showing: Friday 27th April 2012
Tickets on Sale from 12th March 2012
The Artist
Venue will be the Conservative Hall, Sea Road.
Tickets remain at £5.00.
Doors open 7pm, with film starting at 7.30pm.
Ticket sales outlets Sea View Stores & Hedgers Newsagents, both in Sea Road. ‎
‎Running time: 100 mins
Director: Michel Hazanavicius
Starring: James Cromwell, John Goodman, Penelope Ann Miller, Jean Dujardin, Berenice Bejo
One of the year's most original films – a charming tale of two actors set during the silent movie era.
It's 1927, and suave, moustachioed matinee idol George Valentin (Jean Dujardin) is one of the biggest stars in Hollywood. He's dashing, he's just a little arrogant, and his romantic swashbucklers have women swooning. But silent movies are about to be washed away by new-fangled talkies. When studio boss Zimmer (John Goodman) offers him a chance to steal a march on his rivals in this exciting new format, Valentin rejects it out of hand in favour of his own epic silent project. Alas, this proves to be a flop. But as Valentin's life falls apart and his star wanes, the young actress whose career he nurtured, Peppy Miller (Berenice Bejo), finds hers in the ascendant. A heartfelt love letter to Hollywood's silent era, writer/director Michel Hazanavicius's lovely film is even filmed in black and white without dialogue!
Screenplay: Michel Hazanavicius
You should see it because: It's a beautifully crafted, playful and romantic drama, immersed in nostalgia for Hollywood's early years.
Popcorn, snacks, soft drinks & wine on sale. Raffle prizes kindly donated by local traders
All profits will be used to part fund the East Preston Festival which raises money for local ventures. (Donated to in the past – Littlehampton Sea Cadets. Wonder girls, Village Hall, Poppy Appeal British Legion, Royal British Legion, Voice of Progress, Patient Link, Martletts, 1st East Preston Scouts, Girl Guiding East Preston, East Preston Youth Club, East Preston After School Club, Our Lady of the Sea ARK, Happy Days Pre School, East Preston Village Pre School, Baytree Club, East Preston Infant School, East Preston Junior School, Huntington's Disease, Spotlight Children's Theatre, East Preston Cricket Club Colts, East Preston W.I., Rascals of East Preston, Angmering on Sea Tennis Club, RNLI, St Marys Church, Arun Young Musicians, Sussex Air Ambulance, Silver Surfers, EP Football Club Youth to name but a few)