Why sales fall through and how to avoid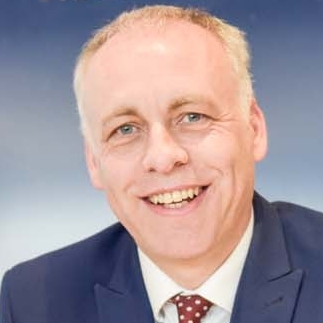 By
Shaun Adams
Subscribe to newsletter
The common reasons sales fall through.
This can happen to your buyer or another buyer in the chain. The shortest chains are just two people - the bottom of the chain is a buyer with nothing to sell, maybe renting, living with family or buying an extra property. The top of the chain is the seller is selling an empty property, moving into rented or in with friends/family.
I have known in my career years ago chains of 20. A first-time buyer buys a starter home, the sellers there are buying a larger home, the next sellers buying a smaller home, the sellers from that one buying .... (this goes on) until you reach a property with no related purchase.
The longer the chain, the more people are involved to change their mind or have a problem, saying that even when we had long chains of up to 20 (twenty years ago) many would still proceed to completion.
Nowadays chains are much shorter and under 10, but still can have problems.
Why sales fall through
1. Bad survey
Buyer's surveys can uncover problems - some problems are minor and to be expected on an older property, some could be major. Different buyers take different views on problems knowing most problems can be resolved with a payment, or the seller can get them resolved. Some buyers just want to walk away when they read the survey report. Surveys are always written in a negative tone. Good agents will help find a way to fix issues brought up in a survey report.
2. Mortgage problems
Our advice is for buyers to get their mortgage agreed before they start looking. The lender will need proof of all outgoings, deposit, income and liabilities to agree a figure they are happy to lend. They will also need to check the property is low risk. If during the process they are not confident on any part they will withdraw their offer.
3. Change of mind
Buyers change their mind. They see a better property, they have relationship or employment issues - many reasons. A buyer can also change their mind about the price agreed. Sellers can also change their mind and decide not to sell to a buyer or not to move.
4. Legal issues
During the process the buyers' solicitor discovers facts that may put off a buyer.
5. Gazumping
The seller accepts a better offer from a different buyer.
Most of these reasons can be made void with a Reservation Agreement. A legal agreement set up at the time of agreeing a sale between seller and buyer. Either side cannot change their mind unless a serious reason beyond their control. If either side withdraw they have a large financial penalty to pay the innocent side which stops most of them from withdrawing.
Cooper Adams check out a buyer's mortgage status at the offer stage - we will not recommend an offer without checking this.
Cooper Adams collate all the legal info before offers are made - unlike all other agents who do this weeks after an offer is accepted leaving it too late.
Cooper Adams and the first and only local agent to use Reservation Agreements.
Need to know more about Reservation Agreements? Click here.