Tenants Frequently Asked Questions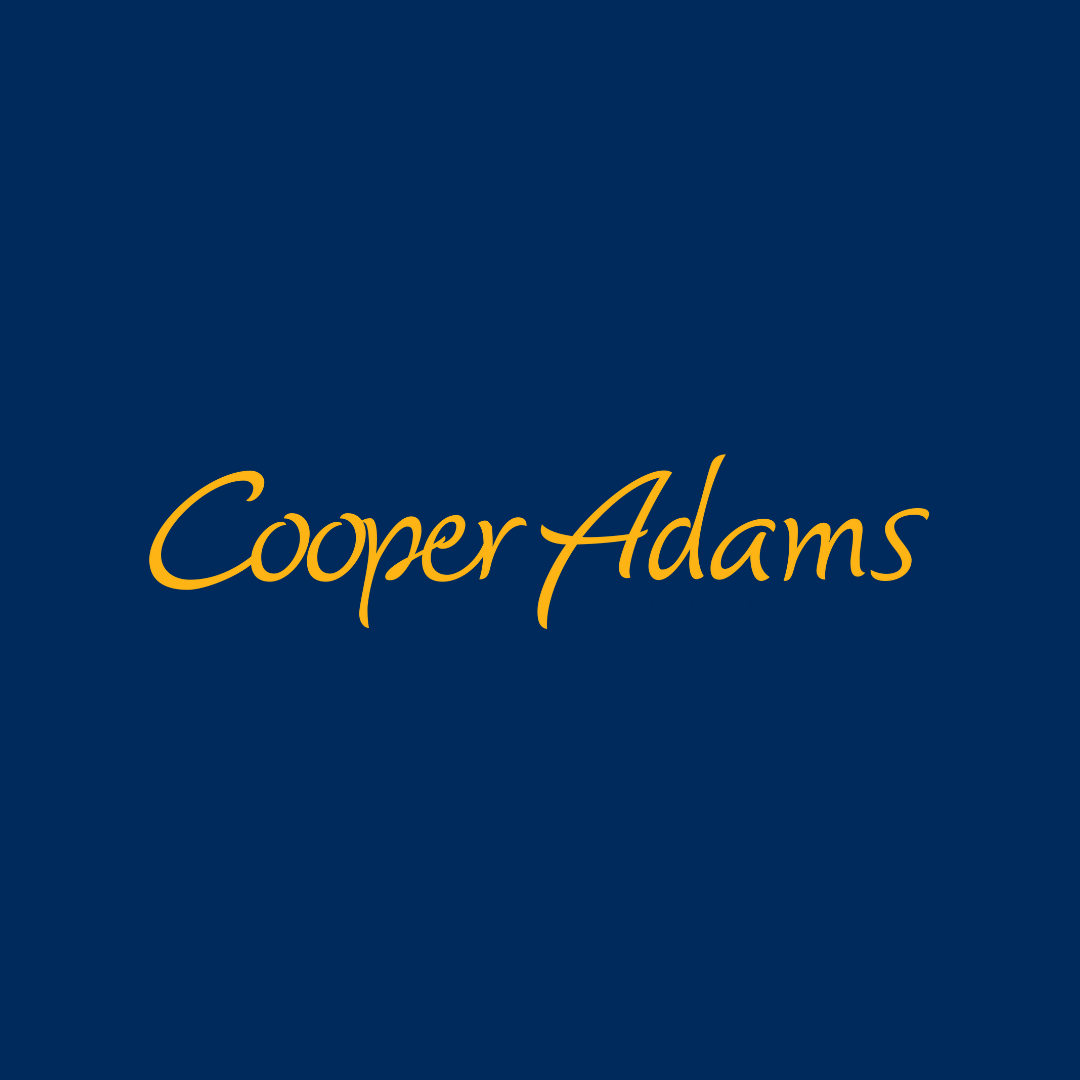 By
The Cooper Adams Team
Subscribe to newsletter
The following are a selection of frequently asked questions from our tenants that we wanted to put into one central document so hopefully, it proves useful.
1. Who do I speak to if I have problems with my tenancy?
Properties Managed by Cooper Adams – If your property is managed by Cooper Adams please call 01903 770055 or email your enquiry. Properties not Managed by Cooper Adams you will need to contact the landlord directly.
2. What references do I need to get?
You will be asked for a previous landlord, bank, employee and/or character references, produce proof of address and either your passport, national ID card or driving licence.
3. How quickly can I move in?
In theory it can be a few days (as long is everything is in place and there are no delays or complications), this is of course dependant on our workload as well as the speed of the referencing. If a tenant provides us with every piece of paperwork needed and any queries are dealt with straight away urgent tenancies can be fast. You will need to speak to us about this straight after viewing a property.
4. Who is responsible for contacting the utility companies after I move in?
You as the tenant are responsible for setting up accounts with the utility companies directly when you move into your property and also when you leave, taking care to provide meter readings at the beginning and end of the tenancy.
5. How do I pay rent?
You will be asked to set up a monthly standing order with your bank. The rent should leave a tenant's account seven days before it is due (this takes into account bank times, weekends and bank holidays).
6. When will the rent leave my account?
Generally rent is paid by a standing order mandate and will leave your account at least seven days prior to the rental due date (three bank days plus four days for weekends and bank holidays) in order to be in the recipient's account on the due date (The due date is typically, although not always, the date on which you moved in).
7. Can I decorate or make changes to the property?
A tenant can only decorate or make any changes if the landlord has given permission in writing, the tenant would need to write or email Cooper Adams detailing this and whether they would leave the changes upon vacation or put it back to before they moved in.
8. What happens if my rent is paid late?
Any problems with rental payments, that may result in late payment, should be conveyed to Cooper Adams. Arrears letters (for which you will be charged £24 inc vat) will be issued if rent remains outstanding beyond 5 days after it was due. Interest will be charged until payment is made. Please keep Cooper Adams informed if there are any problems. The rent should leave a tenant's account seven days before it is due (this takes into account bank times, weekends and bank holidays).
9. How do I serve notice to vacate my property?
Notice would need to be served in accordance with your particular lease agreement by recorded delivery or hand delivered to Cooper Adams. You have to provide a forwarding address. The notice needs to be a minimum of one month (one full tenancy period) and the leaving date would be at the end of a fixed term or the day before a rent day if on a "periodic tenancy" (month to month). Once a tenant gives a landlord notice to quit, either under a break clause or during a periodic tenancy, the notice is binding, even if it is defective, and cannot be withdrawn or rescinded, unless the landlord agrees to that. For new tenancies after 1 October 2015 fixed term or periodic can be ended on any day as long as two full months notice is given by the landlord or one by the tenant and subject to the minimum term (eg a six month tenancy).
10. Do I need to take out my own insurance?
Yes you are responsible for insuring your own possessions, the cover should also include cover for the landlord's contents, buildings, furniture, fixtures and fittings. Please check this.
11. What rights do my landlord or letting agent have on entering my property?
This maybe for a gas check, repairs or an inspection. They need to give at least 24 hours notice with your permission. (unless it's an emergency ie flood/fire etc.) If they try and contact you do not ignore the requests.
12. Do I have to advise my letting agent or landlord I am going on holiday?
Yes it's a good idea to, especially if something goes wrong when you are away. If you're planning on going away for longer than 14 days, you should tell your agent or landlord. If you don't and anything happens whilst you're away, it may invalidate their insurance policy.
13. What penalties will I incur should I break my lease agreement early?
The primary liability is for rent until the end of the contract or its break clause point.
If the landlord agrees to re-market the property and once a new tenant is found, then your liability will be reduced to covering the landlord's commission and any other expenses from when the property is re-let. Payments would be calculated on a pro-rata basis for the unexpired term of the contract minus the extra costs the landlord has incurred.
14. How will my payments cease at the end of my tenancy?
You should contact your bank directly to cancel your standing order once the last payment has left your account. If the standing order is not cancelled a fee of £25 inc vat is charged to refund any overpayments.
15. What should I do with the keys at the end of the tenancy?
Unless specific instructions are given by your landlord keys should be taken to Cooper Adams. Please ensure all sets are returned, a receipt is obtained and that this happens on or before the last day of your tenancy. Please note that you will be liable for rent on a daily basis until the keys are returned.
16. What expenditure should I expect at the end of the tenancy?
As an outgoing tenant typically your costs will be associated with professional cleaning and the inventory check out. Any discrepancies between the check in and check out may result in deductions from your deposit.
17. Why do many private landlords not accept local council housing allowance and their bond scheme?
For tenants that depend on council help with rent payments they obviously have to follow council instructions as far as rent payments and occupation of the property. If a tenant has notice to leave or needs council assistance the council will advise the tenant not to leave until the bailiffs come. This is due to the council only having funds for homeless people. The trouble with this is – it leaves the landlord with high legal costs and the tenant not paying the rent. Would a landlord want to take this risk? Landlords want to help councils house good tenants but not with this high risk backfiring on a landlord. Many landlords have mortgage commitments that need paying and with recent legislation on higher taxes earn slimmer profit margins. The profit could turn into a loss with a risky tenant.
18. What is the Tenant Deposit Protection Scheme?
Your deposit will be protected by the Tenancy Deposit Protection Scheme.
In line with legislation introduced in April 2007 all deposits being paid by a tenant for an Assured Shorthold Tenancy must be registered with a recognised deposit protection scheme within 14 days. Where appropriate, Cooper Adams will register the deposit on your behalf. This is held by the government approved Deposit Protection Service.
19. When is my deposit returned to me?
Once the checkout has been conducted, the property has been cleaned to a satisfactory standard and Cooper Adams has received instructions regarding the deposit from the landlord, the money will be returned to your account, less any agreed deductions. This typically takes 10 working days and generally no more than 28 days.
20. How do I renew my contract?
You should inform us 60 days prior to the end of your tenancy to allow enough time to arrange all the related administration.
21. I need to send an electronic rent payment, who do I pay?
The account is Lloyds a/c number 01669681 Sort code 30-95-09 Ref: [Your property address] Please contact or email Cooper Adams to advise you have paid and the amount.
22. Are Cooper Adams members of any accredited professional bodies?
Cooper Adams are members of the National Association of Estate Agents and the Property Ombudsman scheme, we are audited annually on our letting money handling and abide by all rules. The administration company we use became the first ever company to gain industry recognition as an Endorsed Service Provider of Client Accounting and Tenant Deposit Protection. We were the first letting agent in West Sussex to be approved by "The Tenants' Voice" – an organisation set up to make renting fair and transparent, happy tenants = happy landlords, TTV only accept letting agents who conform to their strict practices. We have all the relevant insurances including Professional Indemnity.
23. Vermin, (rodents or insects) who is responsible?
It is your landlord's legal responsibility to ensure that the property is fit for human habitation at the time it is let. During the tenancy it is a tenant's responsibility to instruct a professional to remove bees, ants, wasps, mice, rats, fleas, bats or squirrels. Please inform us you have this under control.
24. Do Cooper Adams notify service companies of a new tenancy?
Yes if there is an adequate gap prior to moving in we or our appointed representative will notify the local council, water supplier(s) and energy provider(s) in line with your tenancy start date and secondly supply notifications to the local council, water supplier(s) and energy providers(s) from the date that you vacate the property. Our appointed representative will only use your information for the purpose of council and utility registration, closing of council and utility accounts and Energy/Media comparisons upon your arrival. Call centre comparisons are completely optional for you the tenant and can opt out at any time. Our appointed representative is fully compliant with the data protection act 1998 and a registered member of the Information Commissioner's Office.
25. What do other responsibilities I have as a tenant?
Many are common sense but here are a few… Pay the rent on time. Keep the property in excellent order throughout the tenancy. Turn the water off at the mains if you plan on going away during cold weather. Take good care of the property and maintain all internal and external decoration and appliances (including the garden as per the tenancy agreement and furniture if the property comes furnished). Change any faulty light bulbs. Communicate effectively with your letting agent (or landlord) and report any repairs that are needed. Regularly test and replace batteries in smoke alarms and carbon monoxide detectors. Clean the windows. Keep the garden neat and tidy (check your tenancy agreement). Make sure the property is well ventilated and heated adequately during winter months to prevent damp. Follow the instructions for heating systems.
26. Maintenance issues or repairs
Most major items are the landlord's responsibility so if you are a fully managed tenant please contact Cooper Adams for a repair, please note if the fault is caused by yourself or an item you are liable for – you as the tenant will be liable to pay any repair bills. It is a tenants responsibility to keep windows clean, change bulbs, clear gutters, blocks wcs, chimney sweeping, replace lost keys, deal with condensation, replace smoke alarm batteries, rodent problems, maintaining the garden amongst items.Other repair responsibilities for a tenant are:
Baths – Waste pipe blockages. Residents must demonstrate that they have made all reasonable efforts to unblock waste pipes. This would include the use of a plunger or domestically available drain cleaning products
Chains and plugs – On basins, baths and sinks
Decoration internal – Making good to decoration after repairs are done is the responsibility of the resident
Domestic appliances – If they belong to you
Door furniture – External (Including bells, knockers, letter boxes, door number and door handles)
Door furniture – Including door handles, locks and latches
Drains – Tenants must demonstrate that they have made all reasonable efforts to unblock waste pipes. This would include the use of a plunger or domestically available drain cleaning products
Front door lock – Except communal locks All locks, including multipoint locking systems, must be repaired by the tenant, if necessary by appointing a private locksmith.
Fixtures and fittings – Such as coat hooks, curtains and curtain rails
Garden maintenance – If you have sole use or it is shared with no service charge for maintenance
Hand basins– Waste pipe blockages
Infestation– By pigeons, rats, insects, etc. Contact your local council (unless a separate service charge has been agreed)
Keys – If you ask us to change a lock, we will charge you
Laminate flooring – Except when the damage is caused by other repairs we have carried out (you must obtain our written permission before fitting laminate flooring)
Light bulbs – these are a tenant's responsibility
Locks – Except communal locks
Re-lighting pilot light on gas boiler – Includes re-setting any heating controls or programmers
Tap washers – Fitting and replacement
Telephone points
TV aerials and sockets – Unless communal
Washing lines – Unless communal
Waste blockages – Including basin, bath and kitchen sink. You will be recharged if the blockage is considered to be caused through neglect by the tenant, a member of the family or another person on the premises.
27. Problems with your boiler, hot water, central heating or radiators?
Some of these can be easily solved before you ask us for a plumber – see this guide – https://cooper-adams.com/blog/top-tips-to-get-your-boiler-or-heating-restarted/5424 If you smell gas call National Grid on 0800 111 999 switch off all cooking, heating, open windows and doors.
28. Problems with your electrics or fuses?
Some of these can be easily solved before you ask us for an electrician. Check your consumer/fuse unit a MCB may have tripped. Quite often one single bulb blowing can trip a whole lighting circuit. Switching the MCB back on often cures this problem.
29. My oven is not working
Firstly check it is on manual not on automatic timer. Is there power going to the oven, is the clock working? These are some things your letting agent will need to know.
30. What happens on my inspections?
After the initial three months then approximately every six months of your tenancy we book an inspection with you. We book this in advance at a time that is convenient with you. It is a quick visit to reassure the landlord all is OK and also to make sure there aren't any issues you have. We are not comparing the property against the inventory as it's just a quick visit to make sure all is well. We may need to book a return visit if there is an issue. Please note if there are any issues at all between inspections please contact us.
31. My property is damp! Or is it condensation?
Condensation is a problem affecting many homes.
32. Check Out Procedure for Tenants (unfurnished property)
● You should leave all items in the original places and rooms as described in the inventory.
● All kitchen equipment should be left in a clean and in a usable condition.
● Please leave the property in the same clean and tidy condition as originally handed over. Any damage or scuffs should be repaired.
● We accept carpets wear, paint fades, hinges loosen these items are worn, not damaged. The landlord is responsible for worn out items.
● Please pay special attention to the following (where applicable).