Top tips to get your boiler or heating restarted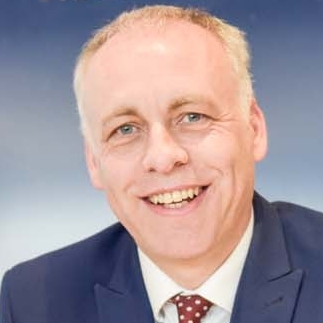 By
Shaun Adams
Subscribe to newsletter
If your central heating isn't working or you have a problem with your boiler, follow our checklist of simple, safe steps to see if you can get your heating back on track.
Remember, you should never attempt to dismantle your boiler or alter it in any way.
1. Make sure the power supply is on.
2. Is the gas supply turned on? Check the gas stopcock is open. If it is but the gas still doesn't seem to be coming through, you will need to ring your gas supplier.
3. Check the programmer or timer is on. If you can't switch the timer on, you may have a flat battery or problem with the power source.
4. Is the thermostat turned up high enough? The heating won't come on unless the thermostat is set higher than the current room temperature.
5. Is the pilot light on? If the pilot light is off, relight it by following the instructions in the manufacturer's manual or on your boiler.
6. If you live in a block of flats served by a communal boiler, check whether any of your neighbours also seem to be experiencing the same problem, or speak to the concierge on site, if there is one.
7. Check the radiator valve. If you have a thermostatic radiator valve on your radiator, adjust it to the heat you need. If you have a conventional lockshield valve, remove the plastic cover and adjust the setting using the right tool (these can be found at most DIY stores).
8. Are there any air pockets in the system? Try bleeding the radiators, which will get rid of any build-up of air and balance the radiators. Click here for a bleeding radiators video.
9. If it's a combi boiler it will shutdown if the pressure drops. This is very common with these boilers and may happen on a regular basis. If you have the manual it will show you how to re pressurise. Ideally the pressure gauge should be showing at just over 1 Bar. If it's lower then that is probably why the boiler has shut down. To re-pressurise usually there will be a silver braided flexible connector underneath, you need to turn on the valve (or maybe both vales on the silver braided flexible connector if it has this type)  under the boiler until it's back up to just over one bar then turn off again. Some boilers will now restart automatically others you will need to restart. Click here for a 'How to repressurise refill a combi boiler central heating system' video.
In most cases, one of the steps above should rectify the problem and get your boiler or heating back up and running again. However, there will be some cases when the problem is more serious and we may need to send out an engineer to help you.
If you are a Cooper Adams managed tenant and have gone through the checklist but the problem still isn't fixed please contact us.
Info courtesy of genesisha.org.uk