Preparing your home for sale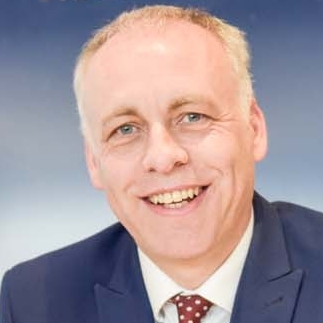 By
Shaun Adams
SUBSCRIBE TO NEWSLETTER
The tips below will help you to get the very best price for your home by maximising interest in it and also a faster sale. Of course, if you need more advice and information, we're always on hand to answer your questions.
1. Give your home curb appeal make sure the front garden, path and fence are well-kept with attractive flowers and a neat front lawn. A newly painted front door can also make a huge difference to the way visitors perceive your home. First impressions really count!
2. Use an agent like us (Cooper Adams) who offers the best photography and floor plans.
3. De-clutter your rooms thoroughly. Selling a home is about marketing a lifestyle, and a disorganised home will prove hard to sell. The more your home looks like a brand new show house or a stylish hotel, the more appealing it will be to prospective buyers. Hide away as many of your belongings in the loft or storage as you can. A minimalist house always feels clean, light, airy and spacious compared to a dark, cluttered house, so create more space in your rooms. Here is a blog just on this.
4. Make sure all the estate agency staff see the property before they start marketing (like we do).
5. Clean your whole house thoroughly, not forgetting to wash down the paintwork and clean the windows.
6. If possible, redecorate your home in neutral, earthy light colours. Magnolia is the best colour for walls when selling your home. Don't spend lots of money on decorating schemes that the new owners may want to change.
7. While it's best to have mainly neutral décor, adding a splash of one or two colours is a good idea to bring your home alive. You can do this via well-chosen cushions and accessories.
8. Remove personal items such as children's drawings and photographs, so buyers focus on your home and not your possessions.
9. Finish off small DIY jobs, such as touching up chipped woodwork and replacing washers on dripping taps.
10. Let the light in. Pull back the curtains, remove net curtains, clean the glass and open the windows. This will help your home feel fresh and airy.
11. Create a pleasant scent. While it may be a cliché to grind coffee beans or bake bread, scent plays an important part in creating the right impression. So don't cook smelly food such as fish or curry before a viewing! Flowers and fruit bowls are a good way to brighten up rooms and give a pleasant aroma.
12. Take pets out during viewings. Some people are allergic to pets. You want viewers to feel relaxed, not on edge.
13. Organise your rooms logically, so each has a clear purpose and buyers need to use less imagination to see how they could live in your home. If a spare bedroom is dressed as a guest room it feels much nicer than a room full of junk.
14. Finally, major property upgrades are sometimes a good idea, but not always. There's no point spending £20,000 on building work and redecoration if it will only add £10,000 to the value of your home. Overspending on a kitchen will not add to the price. If a buyer doesn't like your new kitchen they'll bear in mind the cost of putting in a new kitchen when making an offer. Do spend money on basic repairs to ensure your home is in good working order though.
To help ensure your home is presented at it's very best, ask us for a brutally honest appraisal of what to get rid of or change and if there are any major flaws to address. You might be able to make some improvements with little effort and we'll always advise you on the cheapest and easiest way to sell your home quickly at the highest price.