How to prepare your property for our photographer and videographer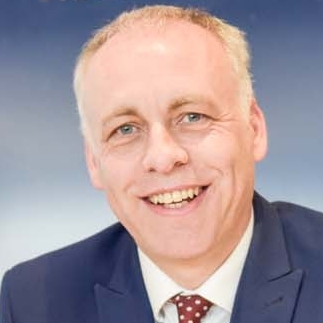 By
Shaun Adams
SUBSCRIBE TO NEWSLETTER
How to prepare your property for our photography and video
The more items you can tick off this list the better the photos will be.
If you can.... the more it looks like a dressed show homes or swish hotel bedrooms/bathroom, the better.
Interior
Think about furniture layout – Property photos of rooms are usually taken from the corner of the room, where the entrance door is located. So take a look at the room from this angle and consider how items may appear from here. For items that are close to the door you may consider moving them back, as they'll otherwise appear to be larger than they actually are.

Learn from the best and stage your home – Take a look at how the pros do it by studying stage homes, items may include wine glasses and flowers upon a table, and a bowl of fruit upon the kitchen work surface.

Clean all windows and glass

Remove all family and personal photos including wall frames (de-personalise)

Remove clutter from all rooms and surfaces 

Remove all rugs and mats from the house (rugs that don't blend in to the floorcoverings can draw your eye to them - we can discuss)

Cushions all tidy

Let in the light – Lack of natural light is one of the biggest turn offs for home buyers – so draw back those curtains and wash or clean any nets or blinds. All blinds open

Remove all pet beds and toys

Add some luxury reed diffusers and fresh flowers around the home

Hide all TV remotes

Remove any newspapers and magazines

Hide as many power cords as you can in the house

Dining tables ideally laid and set for a formal dinner with plates and a centre piece

Open all doors that lead outside other than front door

Turn on all lights including all spotlights, counter lights, extractor hood lights, make sure all bulbs are working

Remove all fridge magnets

Remove all towels from the kitchen

Clean all stainless steel and chrome, including drainers, switches and taps

Remove virtually all items from kitchen worktops 

Bathrooms completely decluttered and just a few items like a hotel - some luxury soaps etc

Fold all bathroom towels neatly, ideally fluffy white ones

All beds made and any spare rooms need to be dressed as a bedroom

Bedside tabletops and drawer tops need to be cleared

Cupboards and garages are normally not shot

Remove any gym equipment unless in the gym
Exterior
Remove cars from driveway and park out of sight.

Paint front door

Clean windows

Mow the lawns

New flower planters on the doorstep

Turn on any external lights

Sweep path and driveways

Ensure the landscaping is well maintained (mow lawn, trim shrubs, remove weeds etc)

Rake leaves

Hide all bins and recycling bins

Put toys, trampolines and bicycles away

Put away any gardening tools and supplies

Remove garden hoses and equipment

Set all deck or patio furniture up with cushions add some glasses and wine on tables

Clean barbeque exterior and remove any coverings

Clean pool area if applicable
Just before we arrive please turn on all lights (inc under-counter, extractors and shelving) and open all the room doors and all external doors and bifolds.
If you have any questions please do not hesitate to contact us.