Instructed Cooper Adams to sell your home.... What's next?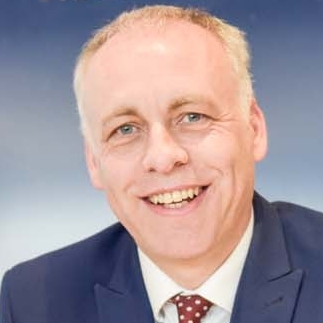 By
Shaun Adams
Subscribe to newsletter
Thank you for trusting us with the sale of your property.
We are not your standard estate agent... Our job is to be so thorough. Sellers want maximum price with minimum stress.
What's next?
At Cooper Adams, we know if you need to do a job properly there is no point rushing it and cutting corners. We like to do things properly. To attract the greatest interest and more competing offers we need to be extremely thorough - Our mantra is to always maximise value for our clients. Anyone can sell a property, our job is to get the best price possible. A precisely calculated launch is designed to focus purely on increasing the value of a property as well as increasing the chances of a better sale. The preparation is key. Between being instructed, launching and completion we have over 150 tasks, we wouldn't want to bore you with each individual one, but here are the main stages:
1. We will go through our Marketing Plan with you, when you are 100% happy with this you will sign our Marketing Agreement which will then trigger the start of our services.
2. Pricing: We will discuss with you the best price to attract the most viewers and achieve the highest selling price. Price to entice. We don't suggest trying a high price to attract offers and this can put people off. We always suggest to price keenly for maximum competing offers. The first 28 days are critical and will always get the best offers in this time.
3. You will need to provide ID for our money laundering checks, this is a legal requirement. Please email us photographic ID and proof of address from each owner.
4. Are you looking locally? If so we can help. Please make sure we know exactly your purchase requirements.
5. We and our partners at Gazeal will contact you to organise a FREE Legal Pack (Buyer Information Pack) ready for a potential buyer to see before they make an offer - we believe an informed buyer is a better buyer, doing this will also save so much time on the sale process. We ask you to complete this pack before we begin marketing to give a buyer much more information upfront. You will receive an email with a Username and Login (note these down), click on the login button, login, on the next page you will see the part titled "What we need from you" Click this button, you then fill in each part and digitally sign at the end. When finished please also upload any guarantees you feel a potential buyer would be interested in. If you cannot upload them, please let us know and we can scan them all and upload them for you. (ie Leasehold management pack - very important, Wall tie documents, woodworm guarantees, boiler servicing, gas or electrical certificates, planning agreements. copy of lease, EPC, service charge accounts and forecasts (itemised), leasehold management pack, private estate management pack, guarantees eg if you have any new appliances (for example a new boiler or oven), FENSA certificates, building work guarantees, NHBC Warranty, recent sale history (legally we need to disclose this under Consumer Protection from Unfair Trading Regulations 2008 (CPR), electrical certificates for any electrics works/rewiring, gas safety certificates, building control certificates, planning permission certificates and any other info you feel will help educate a buyer - the more information you can upload the more attractive it will be for a potential buyer - they will be more informed to make an offer with no surprises) You're all done - The Buyer Information Pack is all ready for Cooper Adams to send to a potential buyer, your solicitors and a buyer's solicitors.
6. Photography: You can choose our Cooper Adams photography or our enhanced Premium outsourced photographers. We will go through this with you.  For our in-house photography, one of our professionally trained photographers (no extra charge) will be booked to take photos at the best time of the day, helping dress rooms, moving items of furniture if necessary and often taking lifestyle photos. We will enhance each and every photo in-house in Photoshop. We also do a walkaround video of your property. To prepare for the photos please see this guide - www.cooper-adams.com/blog/how-to-prepare-your-property-for-our-photographer-and-videographer - We will also take specialised elevated photographs (no extra charge) showing off more of your property and its surroundings. For our photography packages please ask - we can also offer different levels of videos and photos including drones and matterport.
7. We will prepare a full floor plan of your home with full room measurements.
8. We measure your garden; it surprises us why other agents don't.
9. We will prepare a full and comprehensive list of all the benefits of your home.
10. If leasehold we find out the length of lease, ground rent and annual maintenance. If on a private estate, we find out the estate fees.
11. We will check the Energy Performance Certificate is valid or arrange a new one with you.
12. Any immediate maintenance issues that may hinder a sale, we can discuss before launching to market. We have our own recommended tradesmen who offer a quality, good value service and we can organise this for you.
13. We compile a report with info on local schools. Find out where the nearest bus stop is. Check the boundary of the house you are viewing, the plot size and square footage. We even feature broadband speeds, mobile phone coverage and what satellite/tv is available!
14. We do a 'Sneaky Peek' video to create demand - a short video presentation outside your home for social media and Facebook, this will capture buyers who haven't started even looking yet.
15. We will prepare an engaging write-up of your property with headline-grabbing text to maximise click-through rates on online advertising. More clicks = more viewings = more offers = choice of offers = better selling price.
16. We will prepare a large-format, magazine-style brochure on your property.
17. You will need to be 100% satisfied with all our sales brochures before we commence any marketing, if not we redo them until you are.
18. We will prepare all types of advertising for your home including digital.
19. We will prepare a window card to advertise your property in our office to passers-by.
20. The office team visit will be booked to familiarise themselves with your property.
21. We will cross-match appropriate buyers to view your home from our extensive database and contact them about your home by telephone, email and text.
22. We will letterbox drop your property to local residents to try and find a local buyer or a relative or friend they may know wanting this area.
23. When the property is 100% ready we launch to our own website and database.
24. We will upload the property to the UK's top property website, Rightmove as well as our own website cooper-adams.com. Here, our biggest web traffic comes from London buyers. We launch the property in a staged process to maximise interest. Rightmove tends to bring buyers that study the market more - these buyers quite often may not pay as much so we build anticipation with other buyers before launched to Rightmove. Doing this staggered launch builds excitement and hunger from buyers. Rightmove is the last piece to go live in the first few days.
25. If required, we will get keys cut that will be securely registered and coded.
26. Our other branches will have your property at their offices and will also be working on your behalf.
27. A signboard will be erected at the front of the property if requested, for maximum exposure.
28. Our marketing manager runs Facebook ads on selected properties as well as Instagram and other social media. 
29. We will discuss with you whether we recommend one-off viewings at times to suit the viewer or a 'Safe Open House' approach (lots of buyers one after the other to create a buzz) or a mixture of both.  You will be notified of all viewings, every single one of which we will accompany.
30. You will hear from us the day after the viewing with comprehensive feedback.
31. We will book with you four-weekly reviews with a summary of the marketing so far. This is a face to face meeting in your home to discuss if the marketing needs tweaking.
32. We will provide you with full, written notification of any offers.
33. Once we have an offer, we will check the buyer's position extremely thoroughly, including asking for written proof of their own finances and checking their related sale, as well as any chain behind them, is proceeding. We will negotiate any offer to the full as if it were our own property. Shaun Adams, the company owner, is consulted on every offer to negotiate hard for our seller clients. We can organise a Reservation Agreement to lock in buyer and seller right at the start to stop people from changing their minds.
34. A sale is not put into solicitors' hands until you are 100% happy and your onward move is set in stone. Until that happens, your buyers will wait for you. All parties will be kept updated at all times (the solicitor can be put on hold). If a Reservation Agreement is being put into place the sale is not formally agreed until this has been done.
35. If you do not have a solicitor, we can obtain quotes for you.
36. Once we have achieved a sale, we will execute all paperwork and liaise with solicitors.
37. Any paperwork, forms or questions you get from your solicitor, please bring it in, or we can pop to you to help fill it in, we are used to doing this, so we don't mind at all.
38. We will meet any contractors your buyer needs to arrange to inspect.
39. We can help you find your next home, for sale or rental, anywhere in the UK. We can setup updates for you, when properties are new to the market.
40. We also offer free advice (if needed) on your onward purchase. Even if the property is through another agent and you would like us to negotiate on your behalf.
41. While the sale is proceeding we will update you weekly as well as chasing your buyer, mortgage brokers, surveyors and the solicitors. This could turn into a daily update on the run-up to the contract exchange.
42. We will help and guide you through the whole process helping with any legal paperwork you receive, booking removals and a list of all that needs to be done, and who to notify when moving.
43. We can organise for the removal company to pack all your items for you, so you don't have to lift a finger.
44. We will guide you on suitable moving dates to allow as much time as possible between exchange of contracts and completion, reducing any stress.
45. On completion day keys are not released to your buyer until the full monies are lodged with your solicitor.
---
You will gather from this list we are not your normal agent who take a few photos create a templated brochure, upload online quickly and sit back.
If you are in a rush we can fast track your launch to market.
Our list is not exhaustive, there is a lot more 'behind the scenes' task involved in the sales journey.
If any of the points above you do not want included in your property sale - please let us know asap.
If there are any questions you have please just ask. For most people moving has many questions we are always here to help.