Will my front door help sell my house?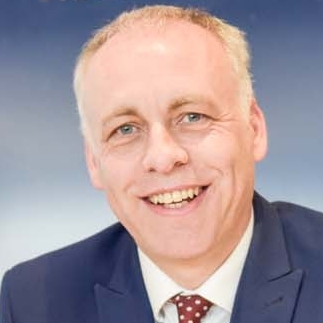 By
Shaun Adams
SUBSCRIBE TO NEWSLETTER
Your front is one of the most important aspects to get right when you want to make an invaluable first impression on potential buyers and those who are visiting for a viewing. Here are some tips for making the most of your all-important entrance.
Address any door chips and entrance DIY – This should at least involve a sand down and a re-paint, as well as potentially refreshing the fittings (such as the handle, knocker, bell, letterbox and numbers). Buyer-friendly colours for your door include green (which is Britain's bestselling door colour [The Guardian 2001]), blue, and white and well maintained varnish.
For illuminating your home in winter choose intelligent lighting – The lighting that illuminates your home at night is important for attracting the eyes of potential buyers at any time, as well as welcoming the winter viewer in. Opting for an overhead light can illuminate all of your good work, and uplighters (those that are placed within the ground, shining upwards) can also achieve an air of modern elegance for the remainder of your front facing exterior wall.
Add a bit of interest with planting that works your entrance – Ceanothus trees, hanging baskets and shaped hedging can help to frame your door and focus the eye line onto the entrance to your home.
We're the on-hand property experts to provide all the insider tips and tricks to sell homes. Period. What's more with a marketing reach that surpasses many of our competitors we make for the perfect package when undertaking DIY and re-decorating that appeals and securing viewings that leads to sales.
We do free valuations for all, even if you're not ready to sell for a few years it's good to be up to date with your biggest tax free asset. Please contact the Cooper Adams team to book a valuation specialist to pop round and take advantage of our expert free advice.