Why use an estate agent at all?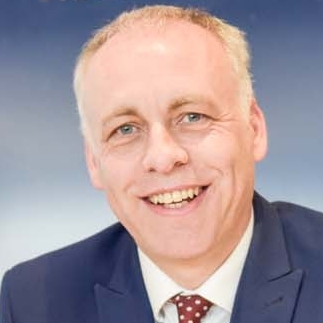 By
Shaun Adams
Subscribe to newsletter
Why use an estate agent?
Selling a home brings with it a whole host of additional costs – Stamp Duty, legal fees, Energy Performance Certificate requirements – and that's before you even get to removal firms and carpet-fitters. With this in mind, it is always tempting to consider where money can be saved. One of the most obvious ways of doing this is, on the face of it, to try and sell your property privately rather than using an estate agent. However, this may not be as cost-effective as it may first seem.
Estate agents charge more than selling privately. So why use an estate agent?
Research has shown that it may cost you far more to try and perform the roles of an agent, both in the lost value that they may be able to get for your home as well as the time and effort spent in marketing and liaising with all of the parties concerned.
Advantages of using an estate agent
Estate agents spend all day, every day selling property and as a result have built up a vast knowledge and expertise in the whole buying and selling process. They will conduct a valuation on your property, vet enquiries, handle viewings, and negotiations on your behalf, make sure your property is marketed properly. They will strive to achieve the best possible price for your property and the best buyer, thereby avoiding disappointment and stress from less serious potential buyers.
On top of this a good estate agent will also be able to offer you plenty of advice along the way. This includes guidance on conveyancing and financial services.
Broadly, estate agents have skills in 10 specific areas;
1. Local knowledge
2. Valuation
3. Advertising
4. Buyer database
5. Managing and conducting viewings
6. Advice and guidance
7. Negotiation
8. Liaison up and down the chain
9. Legal protection
10. "No sale, no fee"
Why use an estate agent 1 – Local Knowledge
Successful estate agents will have been in your area for many years and will understand the market instinctively. They will be aware of all of the local schools, council tax rates, new building projects and issues with refuse collection. All of these will enable them to discuss the particulars of your property with potential purchasers without you having to spend time researching and checking your facts.
Why use an estate agent 2 – Valuation
An estate agent has many enquiries every day from potential purchasers looking for properties, the agent knows what their maximum budget is and what they expect to buy. The agent's job is always to get the best price possible for his vendors. When valuing your property there's no point comparing to others on the market you need to know what they exactly sold for to gauge an accurate valuation(sometimes the selling price can be vastly different to the asking price). Your knowledgeable local estate agent will have experience of valuing homes in the area and will pay attention to the things that make your house so unique – its exact orientation, proximity to major roads and local access rights, for example. All of these things allow them to be more specific in terms of the value of your home than any website can be. The agent also knows what current buyers are paying, if the agent that week has many more enquiries from cash buyers looking for a certain style, the agent will know a higher price can be set (basic laws of supply and demand).
Why use an estate agent 3 – Advertising
In order to sell any home, potential buyers must know that the property is on the market. Advertising can cost significant sums and sellers are often not well-placed to pay for this upfront. Estate agents use the commission they expect to gain from the sale of your property to advertise in some local and national press and, increasingly, internet sites such as Rightmove & Zoopla amongst many other smaller ones. Alongside knowing where to place adverts for your home, your estate agent will be able to negotiate better rates and produce the copy for the adverts professionally and quickly. For any enquiries full legally compliant details are drawn up with wide angle professional photography and floorplans; with key points highlighted gained from experience on certain aspects the buying public are looking for. Presentation is key – A good agent will produce the best photographs and descriptions to command the maximum interest as part of their overall package, never use an agent who charges extras.
Why use an estate agent 4 – Buyer database
Estate agents will have details of dozens of people who have been interested enough in the type of property you are selling to have had a look at it, then been frustrated in trying to purchase it. An agent will have a database of potential purchasers seeking properties. Estate agents will then be able to contact them by telephone, email and SMS-text and encourage them to look at your property if it is similar to that which they have looked around in the past. Of course, the more people that are competing to buy your home – rather than a few you may be able to attract yourself – the more your estate agent will be able to get the price to rise. Buyer's first port of call is estate agents and their websites. Private sellers cannot advertise on Rightmove, Zoopla, Primelocation etc.
Why use an estate agent 5 – Managing and conducting viewings
Organising a rota of viewings, being available to show people around during the day and being dispassionate about your prized property and its decorations can be difficult for a seller. Estate agents have systems and procedures which speed these things and ensure that they occur effectively and painlessly. All enquiries from potential purchasers are vetted to make sure the buyers are genuine as possible. If a potential purchaser has just agreed a sale and they want to snap something up sometimes they take a day off work to go out looking, the estate agent with keys to your property, after notifying you at work, can whisk them round without delay. If you are busy at work you may have missed out on that sale.
Why use an estate agent 6 – Advice and guidance
People move home, on average, once every 7 years in the UK. Even those who may have moved in the last 2 years will find that some legal requirements have changed and other processes need additional attention. Estate agents handle hundreds of home moves a year and are trained to guide sellers through the tricky nature of the selling process, potentially saving thousands of pounds further down the line.
Why use an estate agent 7 – Negotiation
Anyone who has attempted to haggle with an experienced salesperson over buying goods can understand that negotiation is a skill in itself. In order to achieve the best price for your home, being represented by someone trained and experienced in negotiating techniques can literally add thousands of pounds to your bank balance. With the agents expert marketing reaching many more buyers than a private advert the agent will most often achieve a far higher price than a private sale, easily making more for the seller than their fee. The agent's negotiating skills come in to play again if your buyer's survey uncovers expensive problems that may put them off proceeding with the purchase. The agent will always know the right buttons to push and how to carefully steer a purchaser from offer stage to exchange of contracts.
Why use an estate agent 8 – Liaison up and down the moving chain
Once of the most challenging aspects of moving home is ensuring that the "chain" – the series of interlocking transactions that need to take place on other homes to enable yours to succeed – continues to function. This is a key role that the estate agent performs and one which can be significantly more stressful for a participant in the process, than for an independent representative such as an estate agent. The agent will verify your buyers financial position and get proof of this as well as a complete picture of their sale and all transactions speaking to solicitors and other agents right back down the chain. The agent will check this on a regular basis up and down the chain making sure any delays are dealt with promptly. This is paramount as every extra link in the chain multiplys the risk of the whole chain breaking, it only takes one person in the chain to lose financial stability, have a bad survey, change their mind or even get fed up waiting to break the whole chain. If the chain is not regularly checked the process will take a lot longer as solicitors are paid for their work whether the sale exchanges contacts or not. Solicitors are paid to process the legal work not to chase the chain, they are paid whether the sale completes or falls through.
Why use an estate agent 9 – Potential legal protection
Advertising property for sale comes under the auspices of a number of Acts of Parliament, including the Property Misdescriptions Act 1991. Estate agent professionals are trained to ensure that they do not fall foul of these laws, whereas the unwitting private seller might.
For more regulations please see https://blog.cooper-adams.com/category/regulation/
Why use an estate agent 10 – "No sale, no fee"
It's easy to forget that estate agency is possibly the ultimate form of what the legal industry calls "no win, no fee" – if the estate agent does not sell your home then they do not recoup a penny of the money they have spent on valuing, photography, printing, office overheads, newspaper and internet advertising, telephone calls, viewings, or legal checks. Aside from yourself, there is no one rooting harder for your property to be sold at the highest price possible than your estate agent. Aside from all of the other assistance they perform above, this is probably the single most valuable element of your relationship when the process is underway in earnest. Cooper Adams do not charge one single penny until completion where as their competitors often charge extra for photography.
Research that shows 80% of those who try to sell privately eventually end up using an estate agent anyway, as they cannot get the price or the interest that they had hoped. It's no surprise, then, to hear that very few people try and sell privately a second time as the first can be so traumatic.
This is not an exhaustive list of reasons why to use an agent as there are many more but you will agree a professional, experienced, well recommended estate agent should remove most of the stress and gain a higher selling price for you when you are ready to make that move.
If you need an local expert to get you the best price with the best service call Cooper Adams Estate Agents today