What type of seller are you?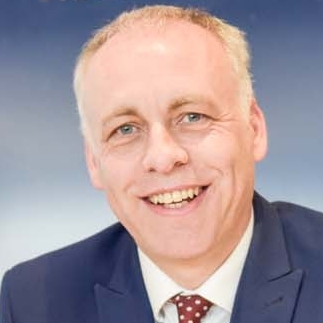 By
Shaun Adams
Subscribe to newsletter
Everyone sells for different reasons, at Cooper Adams we specialise our service according to your exact needs. Our service is taylor made to you and each of these reasons you are selling needs a bespoke plan put in place. This can take different ways of communicating with you, your family or business relationships. We are there for you to hold your hand and do the right thing for your circumstances. We don't have a one size fits all. Your concerns and worries become ours and we want to make sure these are at the forefront of the way we work with you. Shaun Adams the owner has over 30 years of experience dealing with thousands of different people and their reasons why they need to buy, sell and let. Most of them fall into about ten groups.
Selling and letting - Who is Number One in BN16? You are, and we never forget that!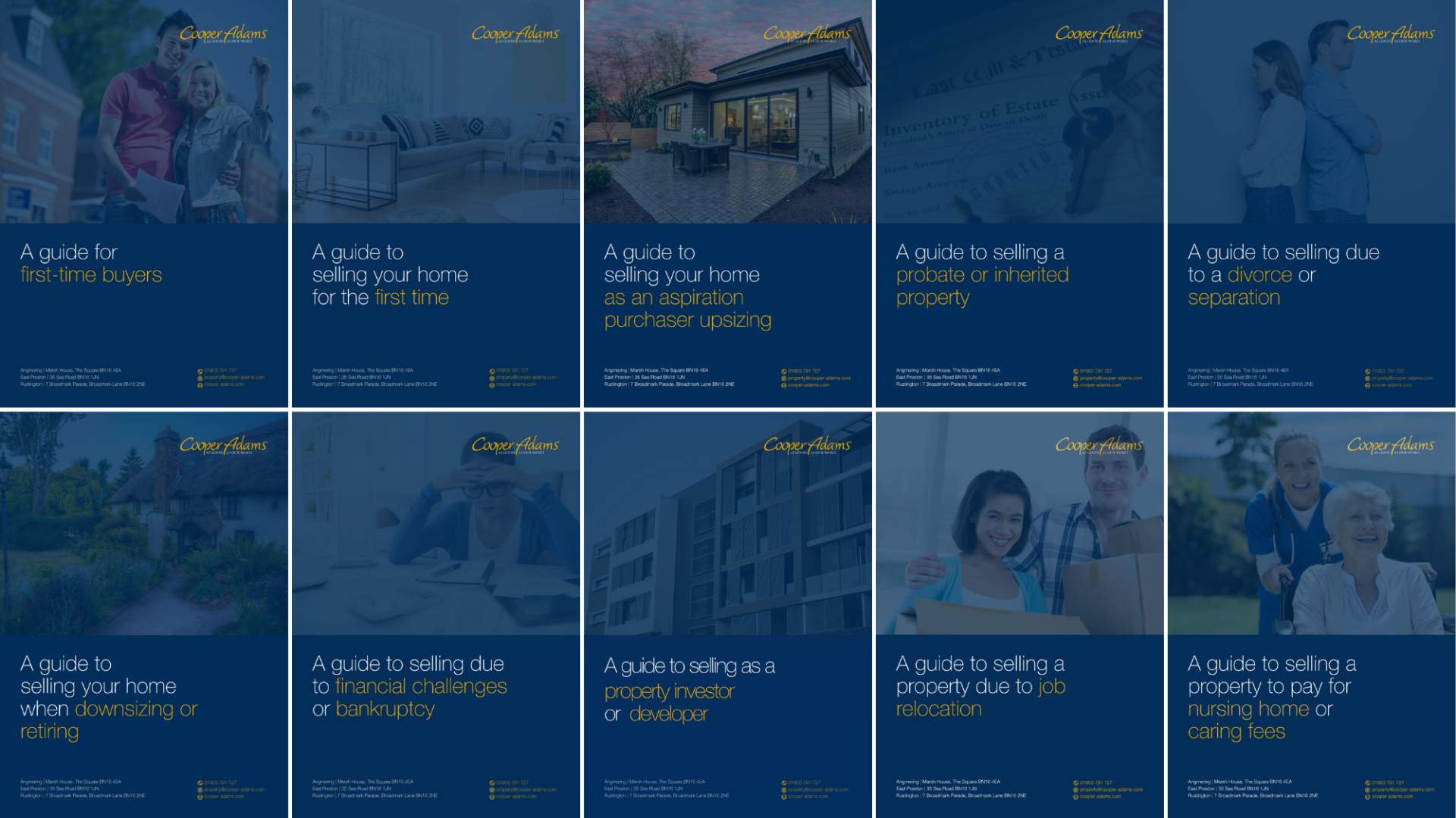 Click on these links to download a guide:
1. First time buyers
Our experience means we know just how exciting, terrifying, inspiring, and overwhelming the whole process can be. Some people are excited about moving out of rented, shared accommodation, or parents' homes.
Others are anxious about the amount of responsibility, paperwork, and money this move involves. We are here to guide and support you throughout the ups and downs of your home buying journey. We will also advise on your choice of purchase if you want us to.
2. Selling your home for the first time
You need to know the process, the costs, how to make the smoothest move with a better sale price. We will guide you through the process. We understand how it can feel. And that's why we can assure you you'll always receive a patient, polite, and professional service. We aim to help and guide you throughout the process to make the decisions that best suit you and your situation.

3. Selling as an aspirational seller/purchaser moving up
We call it 'right-sizing' because it's about finding the right size home, whichever life stage you're in. Some people are excited about the idea of moving to a new, more spacious home where they might feel less cramped.
Others are anxious – it's a significant step, and many of the people we help haven't sold a property for a little while. Our aim is to help and guide you to make the best decision for you and your future.

4. Selling due to a deceased estate / probate / inherited
Have you been an executor before? Either way our job is to help. Whether it's for the family or solicitors we can if need be discuss matters with all beneficiaries. We are used to dealing with the probate process. We are happy to help with clearance. Sometimes families are local and easier for them but when they live further afield or overseas our regular communication is so important. We can help get the property ready for sale and advise if small improvements will add value. We deal with probate sales on a weekly basis, we know the problems that can arise. Sometimes family members or beneficiaries can fall out, we communicate with each member separately on every part of the transaction.

5. Selling due to divorce / separation
We work for all owners, discretion is key we will replicate all correspondence separately to all parties. We never divulge any information about the other party, their whereabouts their contact details or anything. From our valuation to offers, each party is consulted and all parties need to give consent before we proceed. We cannot become biased in any way. Each party has complete rights to their own confidentiality. Does one party want to buy the other party out and need a completely unbiased valuation - that's fine it's all free with us. If both parties want to sell again we can help. We can meet either party at the property or at another location.
6. Selling due to downsizing/retiring
Many people in life need to downsize of their own choice, this can be because of children leaving the nest, a large garden getting too much to do or just simply needing fewer rooms. You may be wishing to realise some money from the move to spend on travelling or help out family members.

7. Selling due to financial challenges or bankruptcy
This can be very hard if you are being forced to sell. Obviously, your personal matters are highly confidential, discreetness is so important to us. No one is to know your reason for selling and we will do as you instruct us. Everyone in life has ups and downs in life with money and business. Always remember your current situation is not your final destination. We will not discuss your matters with anyone. We look at your timeline and give you best advice as far as accurate pricing, not delusional pricing.

8. Selling as investor or developer
Just refurbished one house or built 50? The important thing to you is maximum returns on your investment in a reasonable time. Profit is king. You may need to meet banking requirements and need some projections, you may need hard advice on the timing of sales versus current market values or cash flow. As with any sale our job is to increase value for you, we know exactly what buyers want and will provide you this valuable info, we don't want to tell you what you want to hear we tell you what you need to hear.
9. Selling as job relocation
Timing is critical on this and if your job is moving 50 miles away 10,000 miles away round the globe you will have a list as long as your arm to deal with. You don't want any added stress. Your company may be assisting you with the move and we are more than happy to keep all parties in the loop. You may be moving to a more expensive location and you may be renting when you arrive? You don't want to be worrying about your home to be empty for a long period, we do check-ups for all our empty properties.
10. Selling to pay for nursing home or care fees
We deal with this a lot in our retirement area. More often than not the family do get involved. We talk to all parties involved and this can be all with the owner or all with the family and everything in between. We can handhold as much as you want, at this delicate time a stress free move is paramount. Sometimes people may have a taster week at the home to see if they will be happy there. Obviously, possessions have to be sorted out and we use Auction companies to help with this. We have dealt with many people with delicate illnesses and the family prefer us to only attend the property when the owner is away to cut down on stress, we tailor-make our service to make it as easy as possible.
As you can see no one move is the same as another. We deal with people first, property second. Moving from one chapter of your life to another needs a bespoke package just made for you.