What our customers said about us at the Awards...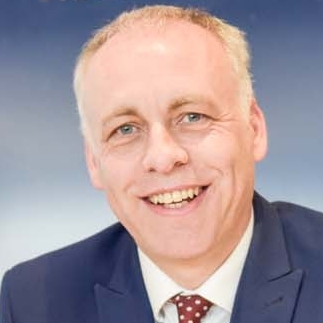 By
Shaun Adams
SUBSCRIBE TO NEWSLETTER
Clients said…
• Owners Richard & Shaun were very helpful throughout my experience. They saved me money through recommendations and negotiated with the buyer a higher price. This alone more than paid for their fees as well as solicitors, I could not have received better service.
• A very happy and successful experience. Most of our contact was through the Internet and email – which went through to a timing and date that I set and we are very happy with the property. We strongly recommend the agent Cooper Adams, East Preston.
• Excellent service. My first property sale and it was effortless, a joy to deal with.
• Richard Cooper who dealt with selling my property handled every detail with a very pleasant & friendly manner & kept me informed at all times. Advertising for my property was 1st class, I highly recommend him and Cooper Adams and have passed his details onto friends.
• The service I received from Cooper Adams when selling my house was truly excellent in every aspect, it will be my pleasure to recommend there services whenever possible.
• Pauline Heberlein – first class attention so impressed with her help
• I have received excellent service from all of the staff at Cooper Adams and I have recommended them to everyone I know.
• I was very pleased with the way I was kept up-to-date with feedback from viewers. Viewings were handled professionally. When I contacted the Agency all of the agents were totally au-fait with the current state of play on the property.
• Cannot speak Highly enough of all the staff at Cooper Adams. Of the three agents in this area they stand out as the best.
• Excellent service, would not hesitate to use again.
• Thoroughly lovely people. We had a very happy experience selling our house. It all went extremely smoothly with an extremely satisfactory outcome.
• First Class service – the best Agents we have ever used.
• Excellent isn't enough they were brilliant Nothing was to much trouble always spoke on the phone and never gave excuses and phoned back – excellent.
• I previously did not have a very high opinion of Estate Agents but this has changed since putting my property on the market with Cooper Adams – their professionalism is amazing & I would highly recommend them to everyone.
• From start to finish the whole experience with Cooper Adams was first class.
• They kept us informed at every turn of the process giving us invaluable advice throughout.
100% of our customers rated our property details Good/Excellent
96% of our customers rated our viewings as Good/Excellent
96% of our customers rated our advice at offer stage as Good/Excellent
96% of our customers rated our advice up to exchange of contracts as Good/Excellent
96% of our customers rated our communication with the solicitor as Good/Excellent
96% of our customers rated our advice regarding legal and moving issues as Good/Excellent
The full report is held in our office.