What is Facebook and why should you use it?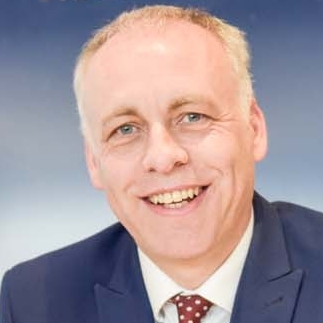 By
Shaun Adams
Subscribe to newsletter
Facebook is a social networking service that lets you connect with friends, co-workers, and others who share similar interests or who have common backgrounds.
Businesses like us use facebook and by clicking like on our page means you get regular updates about the local property market and even if prices and going up or down. Click here then click Like to join us. https://www.facebook.com/cooperadamsestateagents
Many use it as a way to stay in touch with friends. Some don't put much on it but join to read their friends reports and photos.
What makes Facebook different from other social networks are its extensive privacy controls, its development platform, and its large and quickly growing user base.
Facebook is free and easy to setup.
Find your friends with Facebook's built-in friend finder. Once you've added the people you know or remember (you can always add or delete them later on), one of your first steps should be filling out your own profile. You're welcome to do this before tracking down your friends, but you'll find that people are almost always constantly making tweaks to their profile, so nothing is set in stone.
The two main things when you join are to add a personal picture, and your contact information–both of which Facebook highlights when you're setting things up. For profile pictures, it can be anything you'd like, and you can simply upload an image to the service from your hard drive. Filling out the rest of your profile is as simple as completing any Web form. You're not required to include anything about yourself, so don't feel too inclined to fill out information you don't want others to see.
Privacy is one of the key differentiators of Facebook from other social networking services. Facebook gives you the option to control what others see, right down to individual photo albums, or various pieces of personal information such as your address, phone number, and screen name on instant messaging services.
As far as what you should share with everyone, it's whatever you're comfortable with. I'd obviously recommend keeping your home address off, along with telephone numbers. Your best bet is to provide your real e-mail address, and limit it to friends only. If you do make your e-mail publicly available, try to use a secondary account, or one you use for spam.
Once you've got your profile set up and you've linked with several friends, there are a handful of ways to communicate with others. The first is the Wall, which is the de facto place to leave a note on everyone's profile page. It's completely public, so whatever you write, others will be able to see. Have a go… you don't know until you try.