What DIY should I do before selling my house?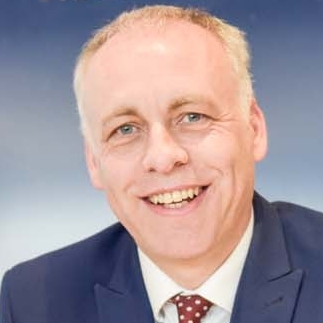 By
Shaun Adams
Subscribe to newsletter
DIY: it's unlikely the most enjoyable parts of being a home owner, particularly if you're hoping to move on soon and won't enjoy the fruits of your labour. Nevertheless there are some DIY tasks that simply can't be avoided if you're hoping to sell your home and here we take a look at what they are, and how you can make your life that little bit easier.
Painting – Each room should be (ideally) free from scuffs, scrapes and marks. Refreshing your home with a neutral, pale colour palette can also appeal to buyers who love to see a property as a blank canvas. You should also focus upon repairing paint chips and skirting board damage.
Giving your exterior a mini makeover – In relation to your 'curb appeal' you should tackle any fence or wall repairs as well as painting your front door and checking that your guttering is in good shape.
Replace old fashioned switches and electrical sockets – These are not only seriously out of trend (as compared to chrome or brushed metal) but they can also suggest that your home is in need of expensive electrical work.
Pay attention to discoloured walls – If you have discoloured walls within your home then this may be a sign of damp – something that will serve as a definite red warning sign for buyers as well as something that may cause issues come survey time. In this instance, you must call in the professionals. Additionally, if you've previously suffered from damp, which has now been remedied, it's vital to repair any damage, as the remnants can suggest ongoing problems.
We revel in providing advice that can make the defining difference between a home that sits on the market, and a home that gets snapped up in double quick time. What's more with years' worth of industry experience, and with tips and tricks that extend far past DIY, we're the perfect partners for selling your home quickly, and achieving optimal asking price.
We do free valuations for all, even if you're not ready to sell for a few years it's good to be up to date with your biggest tax free asset. Please contact the Cooper Adams team to book a valuation specialist to pop round and take advantage of our expert free advice.