What colours should I paint my house before selling?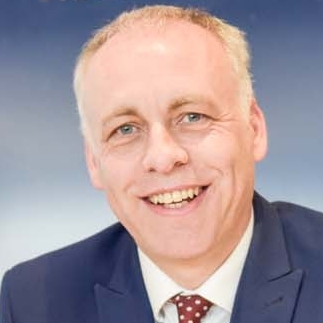 By
Shaun Adams
Subscribe to newsletter
What colours should I paint my house before selling?
There's likely no other outside aspect of your home that are as influential upon the buyer as its colour. Choose correctly, and you can achieve serious curb appeal; choose incorrectly however and you can put off buyers who refuse to even set foot over your threshold. Equally, the interiors of your home can also result in a make or break situation, so here we provide essential advice for choosing the right colours for a home that sells itself.
What's the 'right' colour for a home that sells itself?
You have a fair few options before you, here's a quick summary:
White
White is really a colour that you can't go wrong with, whatever the property type. In fact, this colour makes for one that up to 40% of buyers prefer (Source: Burns). White is really the leading choice for the outside of the home that wants to catch eyes, as well as within the home where it can serve to make rooms feel spacious, and as though they're a blank canvas.
Beige
Beige can also serve as a relatively safe choice for the outside of the home, as well as a neutral colour for within the home.
Earthy tones
Earthy tones can be used within your rooms to create more warmth and a feeling of comfort than the standard beige, white or magnolia tones can.
A note upon lounges, living rooms and bathrooms
Lounges, living rooms and bathrooms are places where more fun can be had with the colour palette, however you should refrain from colours that are too vibrant, opting for pale palettes that retrain the room's feeling of spaciousness.
What colour should you most certainly not paint your home?
Whatever colour scheme you do opt for, there are a fair few no-no's to completely avoid. This includes anything that can be considered as outlandish or reflective of personal taste. This includes salmon pink, mint green and pale yellow for the exterior, and bold, dark colours within the interior.
For house selling tips that go far past the aesthetics, and for a service that leads the way within the local area, get in touch with our team. We consistently sell homes faster, and for more of their asking price, than our competitors and indulge within innovative marketing mediums to promote your property for maximum reach.
Thinking you may sell or let in the future and want to be sure you're on the right track to achieving an unbeatable sale price. Do you want an honest non salesy appraisal of your property and tips personal to just you? We'll gladly pop round (no strings) for a chat. It's all FREE so what's stopping you?
We do free valuations for all, even if you're not ready to sell for a few years it's good to be up to date with your biggest tax free asset. Please contact the Cooper Adams team to book a valuation specialist to pop round and take advantage of our expert free advice.