Website stats
Subscribe to newsletter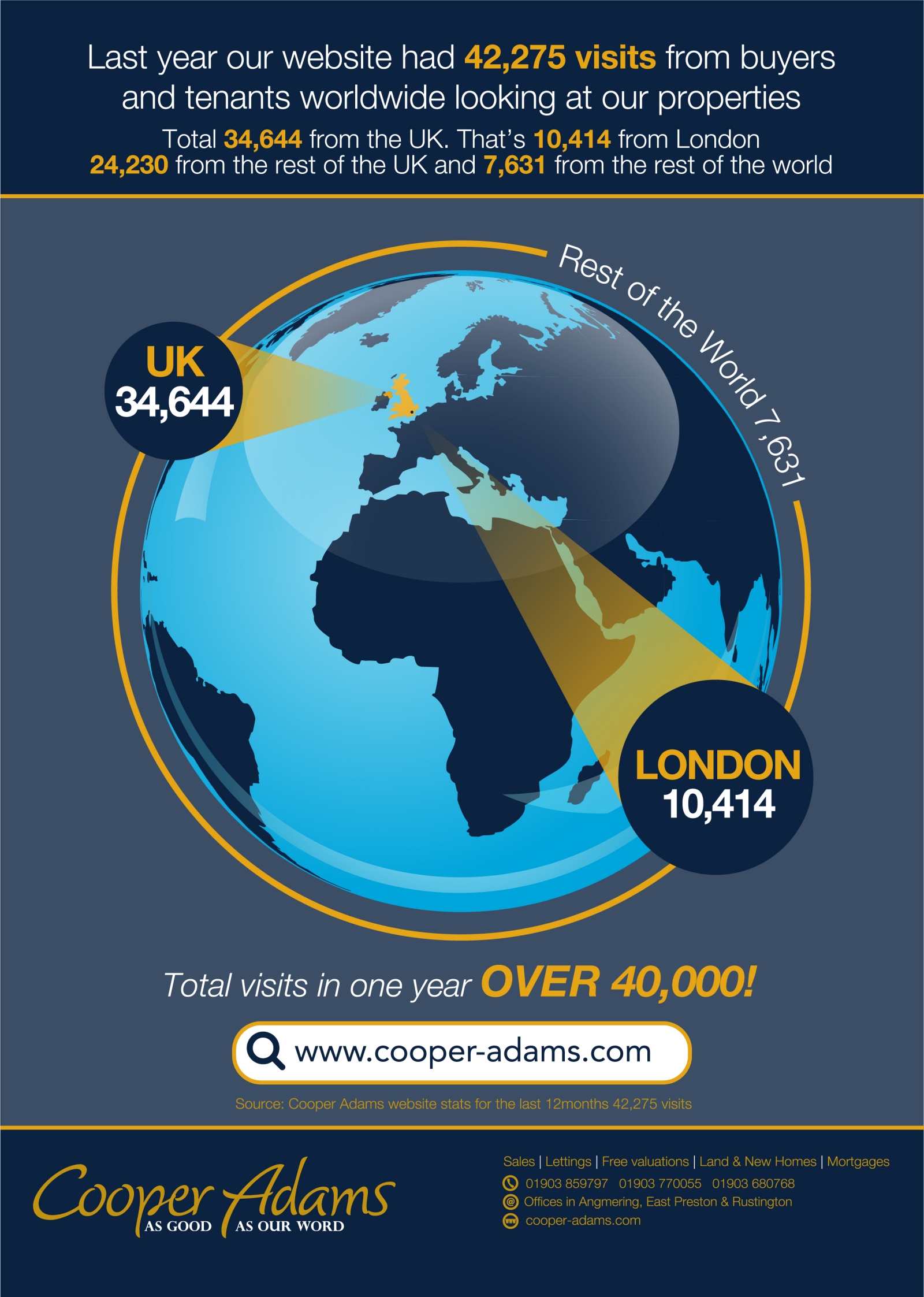 If you need to sell or let and want the largest audience seeing your home, choose an agent who markets to the biggest audience locally and internationally.
We advertise in more avenues than any other agent, targeting buyers and tenants of all ages and walks of life.
The greater the exposure means more viewings = more offers = choosing the best offer.