Use Home Staging to Sell Your Property Faster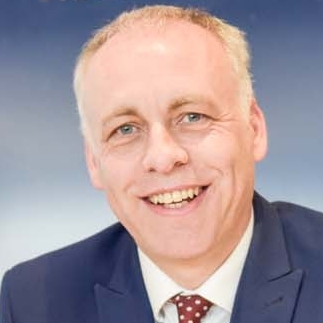 By
Shaun Adams
SUBSCRIBE TO NEWSLETTER
Use Home Staging to Sell Your Property Faster
A lot can happen in just ten seconds. You could get married, become a parent – and you could sell your home. The first impression that your property gives off is crucial in keeping potential buyers interested, but it can also put buyers off for good. Small changes to your property may be all it takes to make a sale.
One method to sell your home is known as home staging. Recent research by Mattress Online has suggested that home staging makes homes sell much quicker. Moreover, properties that use home staging sell for 17% more compared to properties that do not use home staging. Want to learn more?
Home Staging: What's it All About?
When we want to make a great first impression, we wear our finer garments maybe add jewellery and even apply makeup. Home staging works with the same principles. It involves dressing up our home to make it look as appealing as possible to potential buyers. This goes beyond doing the dishes and giving the kitchen counters a wipe down. Instead, it includes using lighting, plants, art and much more.
Property portals are in abundance online. With sites like OnTheMarket.com and Rightmove at buyers' fingertips, many of your usual home viewers use their listings' online images to make up their mind. This gives sellers another push to embrace home staging and make their awaited property sale.

Home Staging Top Tips
With this said, you'll need some of the best advice when it comes to home staging. Take a look at these recommendations here:

1. Ditch the Clutter
Decluttering your home is the first rule of home staging. If you cannot bring yourself to throw it out, make sure you can store it neatly and keep it out of sight. Don't throw everything in a cupboard and hope viewers won't look. Most buyers are interested in storage space and will want to see inside these spaces.
Image credit: David Giles
2. Look Down
Your carpets also need to be in pristine condition. This means giving them a thorough wash or even a shampoo. If you have wooden floorboards, consider giving them a steam mop or having them re-waxed to make them look like new.
3. Try a Rug
With caution, experiment by adding a rug to some of your living spaces. Sometimes a rug can add a homely aesthetic to your rooms but beware, sometimes rugs can make rooms feel much smaller. Use your judgement on this one or ask a friend for a second opinion.
Image credit: Simon Whitmore
4. Pay Attention to Your Walls
People viewing your property aren't in the market for bold and bright colours or wacky wallpaper. To cater to as many people's tastes as possible, while also presenting a blank canvas for buyers to add their own ideas, choose neutral paint for your walls. If you have bold walls, consider turning down the volume before viewers arrive on your doorstep.
5. Think Windows
Every window in your home should exist with two vital rules intact. They should have curtains or blinds – and they should never have nets. Before potential buyers turn up, make sure your curtains are drawn all the way back to let as much light in as possible. Furthermore, make smaller windows look larger by adding longer curtains to them.
6. Open Up
Our homes are supposed to give us a welcoming feeling, which is why you should already open up your main and garden doors before viewers arrive. Naturally, doors should be fully functional and secure without issues. This also presents an opportunity to showcase some unique features or decorations from the kerb. Speaking of decorations…
Image credit: Jonathan Gooch
7. Detail is in the Decoration!
Add pieces of artwork, plants and mirrors to make rooms feel unique and bigger. Some fine touches can make all the difference but do not go overboard and re-clutter your home. These buyers want to imagine themselves with their families in your home, so it is also advised to take down your personal photographs.
8. Dress Up Your Bed
Go beyond making your bed by adding clean neutral linen, adding a cosy throw, and plumping up your cushions. Think five-star hotel rather than simply straightening the quilt.
Image credit: Paul Raeside
9. Furniture Matters
Organise your furniture so it doesn't impede the natural flow of your home and cause viewers to stumble around. If you do have an unnecessary amount of furniture, move it into a garage or shed. Moreover, all your existing furniture should follow rule number one – remove all clutter from it.
10. Remember It's a Home
Home staging should not be confused with making a showroom from a high-street furniture or homeware store. Although you do want your home to express the same stylish qualities, you also want to make sure your home is exactly that – a home. Make it look lived in by adding a bowl of fruit or some new flowers.
Image credit: Chris Snook
11. Organise Shelves
Just because your shelves can hold endless books and other household items doesn't mean they have to. Keep shelves organised by adding plants and books but never fill them completely. Full shelves can add to a cluttered feeling.
12. Utilise Your Spaces
If you have some awkward spaces in your home, consider leasing them a new life with a useful function. For example, make that cupboard under the stairs the perfect place to hang coats and keep footwear. You also need to demonstrate the use of awkward spaces so buyers can see the value in them rather than scoff at their existence.
Image credit: Colin Poole
13. Smell the Sale
Get rid of any questionable odors that may put buyers off or lose their attention to the effort you have put into your home staged property. Use candles or air fresheners to do this and make sure those carpets and rugs are thoroughly cleaned if you have family pets.