TOP TIPS FOR 'GREENING' YOUR HOME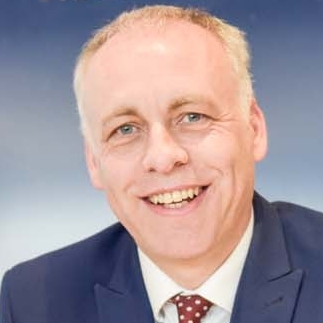 By
Shaun Adams
Subscribe to newsletter
HOMEOWNERS need only take small steps to green their home and make savings.
The National Association of Estate Agents (NAEA) today encouraged property owners to take advantage of the simple solutions currently on the market to make efficiencies in their homes.
The UK government is committed to carbon reductions and needs to cut emissions by 34% to meet the 2020 targets. Homeowners are being encouraged to refurbish their properties with more environmentally friendly products to help achieve this aim.
The more this is done on a voluntary basis, the less draconian legislation might be. For those looking to make these improvements whilst at the same time achieving substantial savings, the NAEA recommends the following*:
• Cavity-wall insulation – Although this involves a rather noisy installation process, the benefits can be felt instantly. Insulating your walls harnesses the heat generated in the home meaning substantial savings on your energy bills. A specialist installer should always be sought for this type of job so ensure you choose a member that is Cavity Insulation Guarantee Agency (CIGA) qualified.
• Draught-Stripping – Installing specialist stripes of foam around windows and doors will significantly reduce draughts and air permeation in your home, helping to retain the heat and ultimately saving you money. Costing around £50-£80 depending on whether you install it yourself or not, draught-stripping can save up to £20 per year for a gas-heated semi-detached house.
• Replacing your boiler – Replacing your old boiler with a new one can certainly help to reduce emissions and reduce your bills at the same time. Although the boiler scrappage scheme has now come to an end given the huge level of demand, grants are still available for this kind of purchase. It is worth checking out the funding database on the Energy Saving Trust site for specific details on what is out there: https://www.energysavingtrust.org.uk/
• Loft Insulation – This well-established efficiency measure offers a cheap and easy way to top up insulation already installed. Boosting the thickness of the insulation to between 250 and 300 mm thickness is recommended for optimum efficiency. Other green improvement measures are more obvious such as replacing existing windows and doors, the gas boiler and installing an air source heat pump that absorbs heat from the outside air. It is important that homeowners consider more environmentally friendly alternatives for running a property. But whilst doing DIY is very admirable, we urge them to seek the advice of professionals when looking to install green technologies in the home."