Tips on selling your home in winter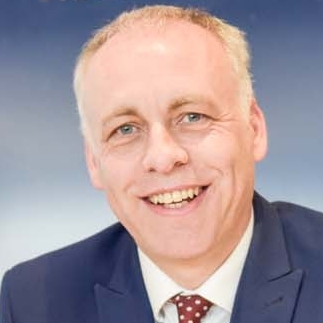 By
Shaun Adams
Subscribe to newsletter
It's dark, dreary and cold outside.
For the home owner looking to sell, this can all feel like a real winter of discontent.
So, just how can you avoid becoming part of the annual price freeze upon property? Well in this blog, we tell you.
Realise that the stats may not tell the whole story
Despite the housing market going seemingly cold during the festive season it seems that the stats from property portals tell a different story. Websites such as OnTheMarket.com rightMove and others all report their highest web traffic over this time, and so for the property owner with the following essential tips under their belt, there is a world of buyers that await.
Warm your property up and make it look like a winter's dream
There's no escaping the fact that you may be battling dropping temperatures and miserable mornings. However, why not capitalise upon this by making your home look irresistibly cosy? If you have a gas or open fire, then go ahead and light it up, and if not then opt for a few (safely) placed candles and warm lighting. And in the approach to the festive season, you can even opt for a cinnamon-infused plug-in air freshener for serious Christmas ambience. Finish this off with cosy throws for the sofa and warm coloured rugs over tiles or wood flooring and you have yourself one seriously cosy, and appealing, property.
Don't neglect your outdoor areas
Do you have a covered patio, outdoor dining area or conservatory? Then don't forget to make the most of these selling features. Keep these areas clean, tidy and couple them with a few savvy finishing touches with cosy textiles and lighting to make them suitable, and viewable, for winter.
Demonstrate your home's essential entertainment areas
'Tis the season of parties, hors d'oeuvres and a little too much champers, so make the most of the areas within your home where you entertain and help your potential buyers in picturing themselves there this time next year welcoming guests in. Top tips to achieve this include mood lighting, stacks of plates and wine glasses that are conspicuously set out, fresh flowers and cake stands in the kitchen. And in the run-up to Christmas don't be afraid of decorating (tastefully) for the season.
Go clean and clutter-free
This is an all year round tip and is likely one of the most important if you want to sell your home – keep your home meticulously clean, particularly within entryways that are renowned for leaving an everlasting and off-putting impression if they're filled with clutter.
And finally… Choose the right Estate Agent
Professional estate agents counter the inhospitable environment of the winter housing market with expert know-how, solid advice and savvy industry insider tips that make a property appealing all year round. They build up buyer connections throughout the warmer months and have mass reach across social media sites and property portals. They are then the essential key to selling your home and moving on into your next property, regardless of the weather and no matter the month.
Come in from the cold and meet the Estate agent experts
If the coming cold season has left you feeling deflated about your house sale then talk with our team. We know how to sell houses. Period. We know not of colder and slower months. And our clients look forward to the New Year knowing that they have a team of property pros busy securing the best price for their property, as well as the shortest sell time achievable.
For more free property advice call Cooper Adams now