The truth about large firms of estate agents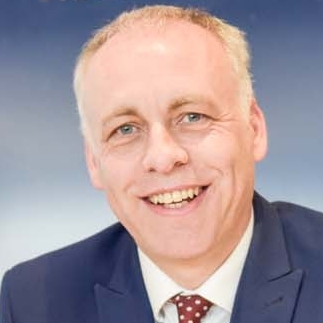 By
Shaun Adams
Subscribe to newsletter
For those of you that are looking to buy or sell a house you are very likely to look to the services of an estate agent, more likely turning to one of the well established large corporate style agents. And why wouldn't you? Your first impression is a large chained organisation promising to deliver a personal service with the intention to sell your house very quickly for a sole fee.
But in reality this is far from the truth. Estate agents are seen to have a bad name in the public eye as they offer unfulfilled promises and portrayed as being in the same league as some of the most loathed traders, yes we are talking about bankers and politicians.
Let me tell you a bit about nationwide estate agents. These estate agents promise you access to buyers from their other branches located in other towns. This may sound fantastic but if you were to put yourself in the shoes of a buyer looking to buy a home in East Preston, you would be very unlikely to go to any agent other than those in East Preston. You would not go into a branch in Chichester, for example, or Littlehampton or Arundel!
They are not all like that! Small resident owner independent local estate agents deal with their clients in a personal way offering each and every one of their clients a close and trusting relationship. Specialising in the local area they have the experience and expertise to match the perfect home with a buyer taking all their requirements on board. Their offices are places where you can drop by for a chat which are often pillars in the community. Small local estate agents are very passionate about their business and therefore do not limit their availability. They understand the need for an immediate response sometimes and for the reason are not seen as typical 9-5 estate agents.
Ask yourself why many brands try to play down the large corporate 'pile it high sell it cheap' image. Why do Green & Blacks chocolate sound like really small chocolatiers and hide the fact that the multi-national Cadburys/KRAFT foods own them? Why do Innocent smoothies hide it's owned by Coca Cola? Because people appreciate, like a Savile row tailor for the utmost in quality you need to use a small specialist.
There are so many benefits to sellers and buyers choosing a small local estate agent. Yes they do have a smaller number of homes to market but this only means they can allocate a larger amount of resource to each. Large chains don't have the capacity to give each client the service they deserve.
Let me introduce you to Cooper Adams.
A forward thinking and approachable small estate agency that prides themselves in being extremely hands on. With our experience and expertise we can offer a unique service to every single person that steps foot inside our office. Cooper Adams stands out from the crowd because every staff member from your office is required to visit a property before bringing it to market. There is nothing worse than an individual enquiring about a property to be simply told that their questions will have to be put on hold until someone is available to answer. The selling agent needs to be passionate and as the saying goes you need to know what you are selling.
The question should no longer be why choose a small independent estate agent but how to? And the answer is Cooper Adams. Take a look at our 12 promises before you make the decision as to when a large corporate agency or a small one would work for you.
Larger estate agents make the headlines but the good ones such as Cooper Adams make clients happy with minimum fuss but maximum care.
If you have any questions about our approach, or would like a free valuation of your property for sale or rent, please do get in touch, or even if you're just mulling things over – we'll be pleased to help however we can.
Please do get in touch