Thatched roofs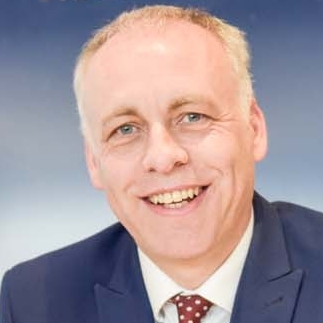 By
Shaun Adams
SUBSCRIBE TO NEWSLETTER
Types of Thatch
According to Thatched Owners Group, the following figures, allowing five years either way, are a reasonable guide to any thatched roof which is not exposed to great extremes.
– Water Reed ( also known as Norfolk Reed ): UP TO 60 years.
– Combed Wheat : UP TO 40 years.
– Long Straw: UP TO 25 years.
Ridges (the capping or top part of the roof), whatever their design or type, have a life-span of UP TO 15 years.
Bear in mind that English Heritage is very keen, despite the protestations of owners and thatchers, to protect regional styles and resist the spread of the durable Norfolk reed across the land. Basically, says Frances, "check with your local conservation officer to find out what's required in your area and then get a quote from a thatcher".
Fire Safety and Insurance
Concerns about fire and high insurance costs are probably the two most common issues raised by prospective buyers. Fortunately thatch fires are nowhere near as common as some would have us believe.
These days there are fire retardant applications which can be put on to the thatch and to the internal timber work which further reduce the risk of fire. Practical measures – testing electrics every 10 years, ensuring that any wiring is housed in a vermin-proof environment, having chimneys swept annually – should also help to keep the roof safe over your head.
That said, insurance can be costly, though there are now companies specialising in this market, so insuring your home contents should not be prohibitive. The Thatched Owners Group runs a special insurance scheme, with a discount for members.
What to Ask
Finally, when it comes to the delicate business of interrogating the estate agent, the following questions will ensure that you don't sound like a complete novice:
– When was the roof last thatched?  – Has there been any repair work carried out over the past 10 years?  – When was the ridge re-thatched?  – When was the roof last surveyed?  – Has the thatch had any coatings applied to it?
– Have any of the roof timbers been replaced or repaired?  – Is the chimney lined?  – Has there been any electrical wiring carried out recently in the roof area? If not, when was it last checked?  – Who was the Thatcher who carried out the work? ( sight of an invoice would be helpful).  – If open fires are in use, when was the chimney last swept?
– Is there a spark arrester ? When was it last serviced?  – Are there any types of fire resistant barrier?  – Have there been any vermin problems in the last five years?  – Is the property listed?  – Has the property been in receipt of any grant aid?
In addition:
Check the chimney flashings.   – Check that the drain gratings are clear.  – Check the locality of trees to the roof.
Any further questions or property related matters please contact the team at Cooper Adams in East Preston.
Links: Thanks to the Thatched Owners Group for allowing us to reproduce their fact sheet advice. Members of the Group, now 10,000 strong, receive advice on insurance, mortgages, roof surveys, re-thatching, property renovation, fire prevention applications and fire safety products, thatched property sales and much more. Membership costs just £60 per year. For further details Tel: 01767 600707 or visit Thatched Owners Group