Should I compare agents on their fees?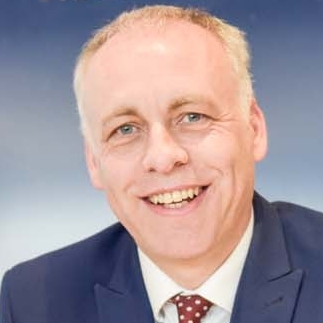 By
Shaun Adams
SUBSCRIBE TO NEWSLETTER
Do you want the best agent or the cheapest agent?
Sometimes the cheapest agent can, in the end, be the most expensive agent.
Do you want a cheap fee (with poor service) or MORE money being left in your pocket?
There are many ways to compare products and services; the cost can be one when you compare like for like. Normally the phrase 'you get what you pay for' is true. This is exactly the same in estate agency.
But it's not just about the service levels it's about the whole package.
Trying a cheaper fee agent may be well and good, but this may bounce back at you if the cheap fee means you also get a lower selling price. Saving £1000 on agent's fees but losing £5000 on your selling price is a false economy and defeats the object. If an agent can't find you a buyer it doesn't matter (even if they are free) – what's the point?
In my opinion a cheaper agent will earn less money, which means less staff on less income, less money for marketing your home, meaning less interest, less viewings, less offers and lower selling price (if sold at all). It also means the agent may be poor at negotiation. Negotiating a fee with you, or your selling price, you need a good negotiator. A lower fee agent will have to take on more properties to sell to survive. Rushing around cutting corners with no time to do the job properly. No time to properly prepare comprehensive marketing, no time to talk to buyers about your home for sale. Maybe all they have time for is to take some quick photos and rush it to market hoping someone may see and want to view. If a low offer comes in they will always try and get the seller to accept whether they could do better or not.
I've heard a few stories lately of buyers making a starting offer and this offer being accepted as the agent didn't try hard enough to negotiate properly.
For a special meal out do you base your choice on price only? Do you ring three restaurants ask them their price for a main course then pick the cheapest? Of course you don't.
If all agents were the same ie they all valued it at the same price, all sold it for the asking price, all had brilliant service levels, all got the offer and exchange in the same time scale then yes the only thing to compare would be fee. But they are not.
If you need to compare agents maybe use this list
[ ] What is the agent's average achieved % of asking prices per annum?
[ ] Has the agent got an office with window display in my area?
[ ] Does the agent make any charges upfront for professional and elevated photography as well as floor plans?
[ ] Does the agent accompany 100% of viewers?
[ ] Does the agent advertise in the local FREE Advertiser, The Littlehampton Gazette and The Worthing Herald every week?
[ ] Does the agent target advertise in the three busiest websites in the world, ie Google, Facebook and YouTube, with advertising to direct buyers to your property?
[ ] Does the agent produce large format magazine style property brochures?
[ ] Does the whole office visit your property before marketing?
Only one agent in BN16 can answer yes to all these and by the way at our last audit we achieved 99.5% of asking prices. That was over 3% more than our largest competitor.
For an average priced property in our area that could be £12,000 more in your pocket.
So in summary choose your agent carefully for the most money left in your pocket when you sell or let, and the most relaxing move.
Cooper Adams is ready to serve you.