Securing your new home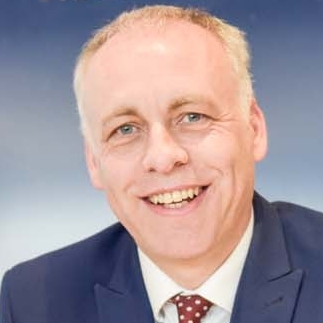 By
Shaun Adams
SUBSCRIBE TO NEWSLETTER
Top tips to protect your property
WITH the number of break-ins reportedly on the rise, we are advising homebuyers to prioritise safety when moving into a new home.
The latest crime figures from the Home Office show a 14% increase in domestic burglary levels between 2010 and 2011*. This indicates a real need for homebuyers to assess the security measures in their new property as soon as possible after moving in.
Peter Bolton King, chief executive of the NAEA, said: "This isn't about living in fear but about adopting a practical, common sense approach to safety. Taking simple steps when you get the keys to your new home can help to protect both people and property."
We have the following advice for homeowners:
Look at lighting: Install motion-sensitive lighting fixtures at access points like above front doors and garage doors, overlooking gate entrances and in back gardens.
Fitting timers to lighting indoors can also be a simple and effective deterrent to would-be intruders by giving the impression of activity when you are out.
Think about codes: Familiarise yourself with how the alarm works on your new property and make sure you set a new passcode. If you rely on sensors around the home, check the batteries on a regular basis.
Mark valuable belongings using a UV pen or by engraving – this is an easy and discreet way to identify your items if stolen and recovered. But, don't forget to change the postcode each time you move!
Avoid letterbox theft: As vehicle security becomes more sophisticated, thieves are turning to letterbox theft to obtain car keys. Poles are often used to hook keys from hallway entrances proving a costly experience for the homeowner, so keep valuables well away from the front door.
Be a good neighbour: People power is still an essential part of crime prevention. Join your local Neighbourhood Watch group or if there isn't one, consider setting one up in liaison with your local police constabulary.
Don't get caught out online: It's natural to want to tell your friends and family about your new home. But take care if communicating this information online. Opportunist thieves are increasingly turning Facebook and Twitter to target unsuspecting victims so ensure status updates don't give away valuable information about your property, like your address, or photos that make the location of your home identifiable.
*British Crime Survey (2010-2011)
https://www.homeoffice.gov.uk/science-research/research-statistics/crime/crime-statistics/british-crime-survey/