Portal prices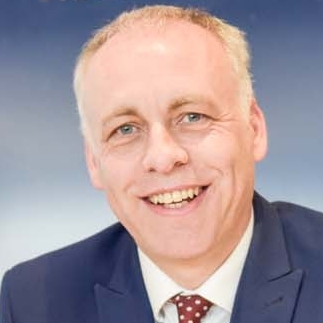 By
Shaun Adams
Subscribe to newsletter
What have property portals got to do with my asking price?
As so many potential buyers use the internet to look for properties we have to look at the choices they have when looking at these sites.
At Cooper Adams we look extremely closely at the nature of buyers and design our property marketing for maximum impact. When buyers are scanning long lists on their computers/tablets/smartphones the ads have to pop out and grab them. the photos and text especially.
Many agents fail at this and use uninspiring photos and sometimes the first line of text is "X agents are proud to bring to the market this xxx home…." What a waste of text!!! Are they really trying to get you the best price and a sale or market their own name?
On price we look at the bands people search in, if your price is just outside this band you will miss out on many buyers and may end up with a lower offer than if you were in the band. Our job is to achieve the best price possible. So if you set it at a portal price you will get double the exposure. For example, if your asking price was £410,000 you would get views only from anyone looking £400,000 upwards. If they were looking from £350,000 to £400,000 they would not see yours. If you set the price to £400,000 or even offers in excess of £400,000 your property would show up on searches up to £400,000 and anyone searching from £400,000. Double the categories! Some people say "Yes but they may knock me down" We need to get interest to start working on them a low offer we can negotiate is far better than not even a viewing. Portals is also about price bands, buyers looking in the band lower than your price will never see yours.
The asking price needs to be set to
1. Get maximum interest and
2. Achieve the highest selling price.
The price has to stand out and be competitive against other similar properties. The best prices achieved are usually in the first three weeks of marketing.
The portal bands are as follows:
£200,000 – £300,000 in £10,000 steps
£300,000 – £500,000 in £25,000 steps
£500,000 – £700,000 in £50,000 steps
£700,000 – £1,000,000 in £100,000 steps
£1,000,000 – £2,000,000 in £250,000 steps
As well as this choosing the exact price is so important…
Property pricing is of paramount important these days. I don't mean the question of 'value' – but instead the art of setting the right price so that the portal searches are optimised. For example: you have a house to sell worth approximately £1 million. An agent may suggest an asking price of £999,999. "It's a psychological price point" they tell you. I don't agree. At all. I say – market at £1,000,000, and here's why:
£999,999 is a cheap ploy – an 'Asda' price. Your buyers aren't daft, so don't treat them as if they are! Give them some respect and a 'Harrods' price. Make it £1 million straight;
£1 million is actually an aspirational price point – your buyers WANT to spend one million pounds on a house, and tell their friends and family that they have done;
£1 million is a very confident price – it says "my house is worth a million pounds" £999,999 is apologetic, humble: it says "make me an offer";
£1 million gets your property shown in more searches. At £999,999 on Rightmove or OnTheMarket.com, your property will only appear in searches up to £1 million. At £1,000,000 straight, it appears not only in searches up to £1 million, but also those over: potentially doubling traffic to your property advert.
This is the same on all prices – Don't set the price at £349,000 set it at £350,000, don't set the price at £495,000 set it at £500,00. It will always show at the top of internet searches.
If you need an accurate marketing appraisal and valuation on your property please contact the team at Cooper Adams without delay.
Some information courtesy of Sam Ashdown