OPEN GARDENS & ART TRAIL 2015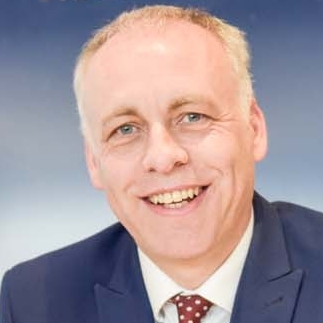 By
Shaun Adams
SUBSCRIBE TO NEWSLETTER
EAST PRESTON FESTIVAL OPEN GARDENS & ART TRAIL 2015
Sponsored by Cooper AdamsSaturday 30th May 2-5pm and Monday 1st June 2-5pm
Ticket price £3.00 per person available from Hedgers and Seaview Stores.
A ticket will give you entrance to all the gardens on both days.A. Ashurst Way.
You can see how much this garden is loved and how the owner loves sharing it. Once again she has been busy potting up cuttings and making marmalade in aid of the Brain Tumour Trust. A lot of garden in a tiny space – not to be missed!
B. Downsway – Art and Garden
Open after a break, this artist and gardener's 'bijou' garden with unusual ideas is the achievement of many years of pleasure and hard work by the owner who has built the sturdy walls & redone the front garden. Plants for sale, with the proceeds shared by Macmillan Cancer Care and the Rowland Singers.
C. Russells Close
Make sure you visit this garden which is divided into 'rooms' and is surprisingly long. It has well-appointed seating areas to catch the sun, a lovely pond and a surprise at the end! Hopefully the roses over the pergola will be in bloom.
Donations in aid of Alzheimers.
D. Hillview Crescent
This garden, owned by self-confessed 'plantaholics', was very popular last year and now has even more changes and a new fruit cage. A garden full of surprises and inspiration – amazing as the owners have only lived there for four years. Don't miss the front garden. Plants & cakes for sale in aid of Mencap.
E. Meadow Park
The owner of this popular garden has made a few changes and there are some new clematis. Last year's new greenhouse is being put to good use for the veg. garden. The famous tea & cakes will only be available on We know some people visit just for tea & cakes which are sold in aid of Macmillan Cancer Care.
F. Elm Avenue – Art and Garden
This beautiful artist's garden with its variety of plants, trees and flowers is a pleasure to wander around. Don't miss the mosaic butterfly, but please avoid the corner with the bees! (should be honey for sale). The artist is running '5 minute masterpiece classes' in the garden for beginners. Other artists work will be on show. Paintings/cards for sale – 15% of sales going to Chestnut Tree House. Refreshments by donation.
G. Golden Avenue – Art & Garden show your ticket at Estate gate on Saturday)
Open again after a break, this large garden has lots of interest, in particular, the raised bed vegetable garden hidden away to the side. There are lots of places to sit and enjoy this tranquil space, including under the round pergola. Tea, coffee, cakes and wine will be available and a percentage of these and art sales will go to Prostate Cancer.
H. North Lane. New Garden. Please park sensibly or in Windlesham Gardens.
Very much a family garden where grandchildren can play. There is a beautiful ornamental pear. Spot the African 'soap stones' in the borders and sit under the pergola to enjoy homemade ice cream, patisseries and tea provided by the ladies of
Mary the Virgin Church to raise funds for some necessary church repairs.
I. Sea Road – Art only.
This local East Preston artist is exhibiting her variety of styles and use of watercolour, mixed media, collage and clay. She will be discounting her work during Festival Week. Free refreshments available but, donations to Alzheimers Society appreciated.
J. Willowhayne Avenue.
A really different garden with Box hedges and an amazing variety of wooden sculptures behind the Pittosporum hedge which brings a new outlook on gardening. Don't miss the 'wild flower grass verge', secret path and the wooden keyrings, plants and paintings on sale in aid of the children's hospice, Chestnut Tree House.
K. Upper Drive
This garden has an unusual oblong pond, and there are lots of places to sit and relax. If summer comes early there will be some gorgeous roses at the end of the long lawn. Hanging baskets make a great summer display. Donations towards refreshments to Great Ormond Street, to whom the owner is so grateful.
L. Crown Court, Manor Road
The owner of this tiny plot has been organising the Open Gardens for two years, so has not opened her garden. After several requests this 'plantaholic' is opening 'at the last minute'. Please excuse any stray weeds! Don't miss the 'secret garden', the shady fernery or the almost hidden wildlife pond.
Donations for plants etc to Barnabas Hospice.
M. Michel Grove – Art only.
Although officially 'Art Only' this garden has a lovely feel to it and there is a wide patio to enjoy refreshments. The artist was commended in the final of the BBC Wildlife Magazine Artist of the year in 2013, and will be exhibiting in the David Shepherd Wildlife Artist Exhibition at the Mall Gallery, London this year – a real honour!
Tea, coffee and cakes available with donations to PAWS animal charity in Findon.
N. Pigeonhouse Lane. PLEASE park on the road and do not drive up the driveway.
Please don't miss this large park-like garden as you are in for a treat. There is topiary, roses, fruit trees including a Medlar, cherries, Cornus (Wedding Cake Tree), an almost hidden herb garden and an enormous pond home to koi carp and numerous goldfish. Refreshments available with donations to East Preston Festival Funds.
 Why not call in at the Art and Flowers Exhibition at the Conservative Hall, Sea Road (Monday open 'til 3pm) on your way through the Village. (Entry 50p)
IF YOU WOULD LIKE TO OPEN YOUR GARDEN/ART NEXT YEAR, PLEASE CONTACT  eastprestonfestival@hotmail.co.uk OR RING 01903 782783