Offers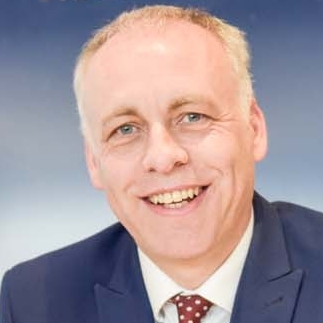 By
Shaun Adams
Subscribe to newsletter
Making an offer on a property through Cooper Adams:
As all that we do, we are very thorough in dealing with offers on properties.
There are two parts on offers: 1. the negotiation stage and also 2. the buyer checking stage.
"Why do you ask so many questions?" Some people ask.
We don't want to agree an offer, then find out weeks or months later there is a problem with a buyer's ability to purchase.
Our systems and processes are designed to get best prices for our clients, with secure fast sales that proceed to completion swiftly. Some in our industry are happy to cut corners, then wonder why they achieve poor results with slow sales that fall through more often.
We need to make sure a buyer has the funds to buy and also pay for all the costs involved related to the purchase (and, if they have one, their sale).
We ask interested buyers to read the Buyers Information Pack before they offer - this pack is most of the Contract Pack and is full of information on the property.
The potential buyer then fills in an Offer form.
We need to verify the buyer, if selling, has a complete chain below them all ready to go. We also need to verify the buyer can afford the purchase and all related costs.
Buying a property consists financially of the purchase price, legal and moving fees, estate agent's fees (on a related sale) and stamp duty. (So buying and selling at £500,000 could add up to £527,500)
We look at a buyer's sale price, current mortgage to redeem, proof of savings or cash and new mortgage certificate. This should all add up to the total costs and purchase price.
We also legally have to check source of cash funds, this is for Anti Money Laundering.
The proof of source on the cash element of your offer will differ:
Savings or ISAs. If you have saved the money yourself, you'll need to provide say five statements going back over a period of time showing how you gradually built up the money or if the amount has remained similar.
Gift. A letter from the person gifting you the money plus evidence of how it came into their possession. If someone is loaning you the money this can be unreliable as not an official mortgage, we would decline a private or family loan to fund a purchase.
Inheritance. Evidence from the executors of the estate.
Sale of a property. A copy of the completion statement from your solicitor. Alternatively, they may accept a copy of your bank statement showing the money being received from a solicitor.
Pension. A copy of your pension statement and a copy of your bank statement showing the money coming in from a pension firm.
Gambling winnings. Won the lottery? Lucky you. If you plan to buy a house, you'll need to show a receipt proving your winnings.
Compensation. A copy of the letter you received from a solicitor or court confirming your compensation settlement.
Money from foreign transfers. If you are receiving money from abroad to help you buy a house, this causes a problem with Money Laundering Regulations. It is possible that your solicitor will decline funds if the money is coming from a high-risk country or someone who is connected to a high-risk country.
Under the rules, all countries are classed as high risk with the exception of: Australia; Austria; Belgium; Canada; Cyprus; Denmark; Finland; France; Germany; Greece; Hong Kong; Iceland; Japan; Ireland; Italy; Luxembourg; Malta; The Netherlands; New Zealand; Norway; Portugal; Singapore; Spain; Sweden; Switzerland; UK and the USA.
This conforms to the Ombudsmen's Code of Practice for Residential Estate Agents where in section 8 of the code of practice specifically advises the agent must check "the source and availability of funds for buying the property".
Unacceptable source of deposit or funds
Any loans taken out, except for:
borrowing from another lender against an additional property owned by the applicant (subject to affordability and criteria)
The repayment of a Limited Company Directors Loan. The Limited Company accountants must confirm the monies are available and there is no detriment to the company by removal of the funds. This deposit must also be keyed as savings.
Loan from a UK Trust Fund, provided no monthly repayment is made and the only condition attached to the Trust Fund loan is that it is repayable on sale of the property. Any other form of loan from a Trust Fund is unacceptable.
Non-UK Trust Funds
Funding from overseas companies
Gifts from overseas companies
Gifts from Brokers
Non UK Gifts
Help To Buy ISA
Funding from credit cards
Repayment of a loan to friends or family – we'll only accept this if it was repaid over 3 months ago (in this case, please key as savings).
Funds from children under the age of 18, whether a sole or joint account holder, or beneficiary of a trust.
Business Bounce Back Loan and other coronavirus related support
Cryptoassets
All checks are completely confidential and for Cooper Adams use only, conforming to the data protection act.
Please contact us if you require further clarification of any points.