MONEY LAUNDERING LAW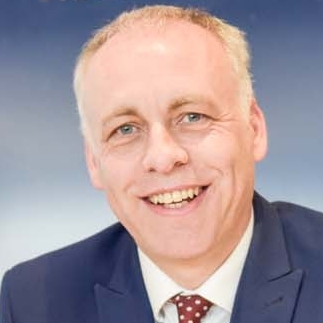 By
Shaun Adams
Subscribe to newsletter
Money laundering is the process of changing the appearance of large amounts of money obtained from serious crimes, such as drug trafficking, into origination from a legitimate source. A criminal will buy a property with drug money and sell the property later – They will say this money is legally obtained from the sale of my property. The money appears clean (laundered)
Estate agents need to check the identity of their clients and keep records for five years. If there is any slight suspicion of crime, illegal activity or tax evasion this must be reported straight away. If not the estate agent will be breaking the law.
Who is covered by the regulations?
Estate agents as defined by the 1979 Estate Agents Act fall within the regulated sector under money laundering legislation. This definition includes residential and commercial work, acting as a buying agents as well as selling properties. This was updated on 1 April 2014 HM Revenue and Customs (HMRC) became the supervisor of Estate Agency Businesses under the Money Laundering Regulations 2007. Lettings and property management work do not fall within the regulated sector. It is best practice to apply similar checks for lettings and management work as is required for estate agency.
What are the main requirements?
The regulations require estate agents to have procedures in place to prevent their firms from being used to launder money. Agents must do the following:
Undertake customer due diligence to identify the customer, any beneficial owner or politically exposed persons
Keep records of customer due diligence checks for five years
Maintain internal procedures to identify and prevent money laundering
Report suspicious activity internally to the nominated money laundering reporting officer and externally to the Serious Organised Crime Agency (SOCA)
Train employees on the firm's internal procedures and the requirements of the legislation
What are the registration requirements?
Estate agents are required to register their firms with the Office of Fair Trading (OFT) by 31 January 2010. There is an annual fee payable for each office offering an estate agency service Further details and updates can be found at the OFT's website
At Cooper Adams with the National Association of Estate Agents Guidelines. Every vender needs to provide two items of I.D. preferably one having a photo on.
Valid full UK driving licence
Valid provisional UK photocard driving licence
UK-based bank or building society statement (must be less than 3 months old)
UK mortgage statement (must be less than 12 months old)
UK gas or electricity bill (must be less than 3 months old)
UK phone bill (not mobile; must be less than 3 months old)
UK water bill (must be less than 12 months old)
UK council tax bill (must be less than 12 months old)
UK Credit Union statement (must be less than 3 months old)
Letter from Benefits Agency, including Universal Credit welcome letters (must be less than 12 months old)
Benefit letter from your local housing authority (must be less than 12 months old)
Tenancy agreement from a housing association or a council
These have to be photocopied and certified by us or Lawyer/Accountant/Doctor/Independent Financial Advisor with their stamp or letterhead with the copy. The copy is kept for a minimum of five years to prove ownership. If we suspect money laundering we are legally obliged to report this straight away to the Serious Organized Crime Agency (SOCA) If not we can be imprisoned.
Anti Money Laundering & Online ID Verification
For Cooper Adams Estates Limited and all our associated brands we are legally required under the Money Laundering and Terrorist Financing (Amendment) Regulations 2019, to complete identification checks on all of our clients. We use an external company to complete these checks and therefore we will share your personal information with them in order to complete online ID verification in the form of anti-money laundering search. It is not a credit search just an identity search. Your personal information will only be used for this purpose. The external company complies with all relevant Data Protection Regulations and is registered with the Information Commissioners Office (ICO).
Any queries please contact the team at Cooper Adams