Making an offer through Cooper Adams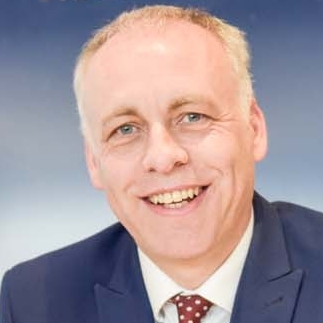 By
Shaun Adams
Subscribe to newsletter
If you have viewed a property for sale with us and wish to submit a formal offer we need to collate information from you to present your offer to the seller. This really helps your offer.
(FOR TENANTS WANTING TO PROCEED WITH A RENTAL PLEASE CONTACT COOPER ADAMS)
To know as much information before you offer make sure you have a copy of:
1. The sales details, each property has a button on our website [DOWNLOAD BROCHURE] also
2. [KEY FACTS FOR BUYERS] again a button on the property page - which contains information on mobile and broadband info, local planning, schools and local transport.
3. The property FAQ sheet (just ask us) with lots more technical information on the property and its nearby amenities.
4. The Buyer Information Pack (ask us for the link) - this pack contains the Title and legal paperwork with warranty information etc.
We believe in being completely informed before you offer - 100% transparent with no surprises.
Please call us to inform us of your intent to offer as your offer amount may have already been tested.
When you offer ideally you will have instructed a solicitor to deal with your purchase (if not we can recommend) you also will need to show us proof of funds. (ie. Savings and a Mortgage Agreement in Principle or a related sale to fund the purchase) again if you need help to get your Mortgage Agreement in Principle just ask us and we can organise this for you.
You are required to put the offer in writing to us via our  -SALE OFFER FORM - Cooper Adams' Purchase Application Form- , please fill this in for us to proceed with your offer and present it to the seller.
When we receive an offer form the next steps are:
We need to check the offer - e.g.. how you will fund the offer and where the funds are from, the agent will need proof of this under Anti Money Laundering laws, this could be a mixture of money, mortgage, savings or the sale of a house. The agent legally has to verify this thoroughly. The agent also has to check any house sale has a complete chain which is progressing well. If the buyer has not sold or an incomplete chain below the owner will refuse the offer at that time. Any mortgage involved the agent will need to know a lender or broker has checked the deposit and liquid income of a buyer and they will be accepted for the loan. The information on the offer has to be put to the owner, the owner may need to weigh things up or speak to family members. At Cooper Adams, we will keep you informed on a daily basis while you are waiting to hear on an offer. There is nothing worse than a lack of information.
Any problems please let us know, many thanks.