Landlord FAQ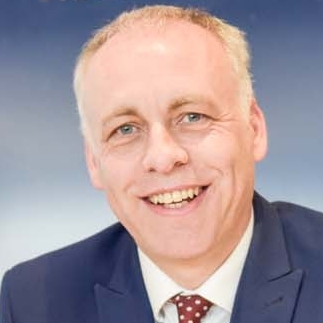 By
Shaun Adams
SUBSCRIBE TO NEWSLETTER
Landlord's information
Thinking of becoming a landlord?
Wanting to invest in property?
Need to let your home?
Already a landlord?
There are lots of reasons people let their property, here is some information on letting your property out.
Acquiring a property:
If you haven't yet got your property, speak to us first about demand and yield.
Demand: The highest demand is usually for small three bedroom family houses with parking – located near a station is also a bonus. The more modern property you have the better as it will be less maintenance and more efficient.
Yield: When choosing your investment the most important factor is yield. Gross yield is the annual rent divided by the purchase price. So if a property lets for £850pcm and you buy it for £170,000 your yield is 6% per annum. To work out your net Yield you need to take off the rent any costs (fees, tax, maintenance etc). Also some landlords (airing on the side of caution) feel 10 months paid rent per year could be more prudential for their figures. If you are looking at properties pop in and see us and we will work this all out for you.
Preparing the property for let:
Is the property in good order? If it is… it will let sooner, at a better price and be looked after properly. We will gladly pop round and give our advice on what needs to be done. We don't expect everything to be brand new but it really needs to be all in working order. Clean and newly redecorated is best. A tenant has to leave the property in the same condition as when they arrived (other than wear) so the better the condition initially the easiest it is in the long term for new tenancies. Make sure the gardens are tidy and weed free, the floorings are all spotless, the walls and woodwork all pristine. Landlords are always responsible for major and structural repairs as well any estate fees.
We had a client (who lived hundreds of miles away) who was left a property in a will, they wanted to use it as an investment. They couldn't travel down to the property. We gave advice on work needed prior to letting, we obtained quotes for gardening, redecoration, new carpets and some repairs. We oversaw all the work and sent the landlord photos before and after, soon after completion we let the property – they now have a great long term tenant.
Market value rent
We access all of our let properties on a regular basis. We look at other similar properties to decide an amount per calendar month a tenant would pay. We don't believe in losing a great tenant for £10/£20 per month though. We always make our suggestions to a landlord and give guidance and advice. Rent can only change once per year.
Why do I need Cooper Adams to fully manage my let?
Letting can be labour intensive. Yes when a tenancy is perfect is can be easier but busy landlords just want to know everything is right and get the rent in their account every month. Some tenancies we have managed we have had to visit the property with tradesmen more than once a week. Boilers not switching on, leaky tanks, fuses blowing, air in the radiators the list goes on. We also monitor our telephone calls and emails night times, Sundays and bank holidays. We remove all the stress and work from the landlord.
Legal items:
You will need a smoke alarm on each level as well as a Carbon Monoxide alarm in every room with a solid fuel burning appliance. Properties with any gas appliances will need a current annual gas safety certificate (we can help with this). It is also recommended (not mandatory) to have your electrics safety checked. You will also need an Energy Performance certificate – these last 10 years – we can organise this for you.
Mortgage and insurance:
If you have a mortgage on the property you will need to ask their permission before you let it out. You will also need to keep up buildings insurance in the property – some offer a landlords policy if not check with us as we can arrange this. Our landlord's insurance covers you for non payment of rent and legal protection if you need to take a tenant to court.
What type of tenant?
Cooper Adams will takes your instructions on whether you accept children, pets, smokers… etc
What about housing benefit?
We want to remove as much risk from a tenancy as we can. A regular paying tenant who receives housing benefit is great but what if the government change their policy on this benefit? I heard of a had a tenant who had problems with this benefit – the council advised her she didn't need to pay, the landlord had no insurance and didn't get any rent. The council said they would only re-home the tenant after the full eviction process finished – it can takes months and months. After that the landlord vowed never to take housing benefit again.
What are a landlord's rights?
When you let out your residential property, the tenancy will now automatically be an assured shorthold tenancy (AST) under the Housing Act 1988 – unless you specifically agree another form of tenancy in writing (eg a company let).
In summary this means:
You have a guaranteed right to get your property back after six months
You can charge a market rent
You can get your home back before six months if the tenant doesn't pay the rent – but it must be at least eight weeks rent owing
The Tenancy agreement
Cooper Adams will prepare this for you, we have our agreements checks annually for current new legislation. If you want to see a sample one before we commence – just ask.
Tenant's rent and deposit
The tenants pays a deposit (1.5x rent) this is safeguarded in a government approved scheme. There are procedures in place to sort out problems about the deposit at the end of the tenancy, should they arise. The rent is paid in advance usually per month. Some tenants if their income is not high enough to pass the referencing as if they can pay six month's in advance. The landlord should be drip fed this monthly but it may be difficult to get landlord's rent insurance if they fail the referencing.
Detailed inventory
The inventory should be checked and agreed by both parties, then signed and dated. Our comprehensive inventory details everything about the property with lots of photographs.
Meter readings
Cooper Adams will organise this and advise the relevant parties of the changeover, this includes service companies as well as the council.
Inspections
Cooper Adams do regular inspections and report back to you the landlord. We legally have to give a minimum 24 hours notice with the full permission of the tenant.
Length of tenancy
The minimum fixed term is currently six months, after that you can renew. At the end of the fixed term, a new fixed term agreement is often made or the tenants move out. Alternatively, the tenancy might become a periodic tenancy. Periodic tenancies do not have a fixed end date, but continue on a month by month basis.
Repairs during the tenancy
If your tenant advises us there is a problem we first try to sort this out with the tenant. If a tradesman is needed we have our own vetted panel that we trust or you may have your favourite – whatever happens we like to get the problem sorted out properly and swiftly without paying over the odds.
If a tenant is not behaving
This could be late payments on rent which we chase straight away or not looking after the property. Luckily this is very rare as we do thorough referencing before they move in as well as home checks and regular property inspections. We like to deal with any problems straight away and we would keep you the landlord in the picture at all times.
Landlords living abroad over six months?
You will need to complete a NRL1i form [https://www.gov.uk/tax-uk-income-live-abroad/rent], once HMRC agree you can then do self assessments to pay tax. Until then the letting agent will have to withhold tax from the rent.
If you need to sell or require the property back to live in
This can happen from time to time and it's never easy explaining to a tenant you need the property back. We would give as much notice as possible after all it is the tenant's home. This cannot happen during a fixed term we would issue a Section 21 notice with two months notice.
Payments and clearing
Sometimes a tenant may pay rent on a debit card, although with an authorisation code this has been paid it can take five days to be cleared. When this is processed and sent to a landlord's bank account via BACs this takes another three working days to clear.
Although we act for you the landlord, it is the tenant's new home, which must be respected.
Our view is firmly – a happy tenant is a good tenant.