Instructing more than one agent can damage your chances of selling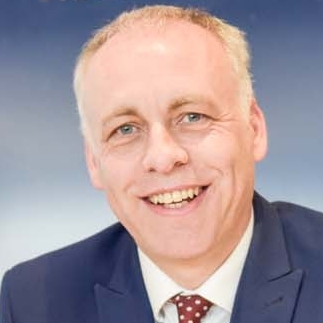 By
Shaun Adams
Subscribe to newsletter
Many people think if their property is being marketed with more than one agent they will gain extra exposure.
With one sole agent (as long as they are good) they should sell your property in a reasonable time for a good price. They know the more they invest in getting you a buyer they will be repaid for this when the sale completes. If they have to spend more on marketing and more time, it will reap the reward.
Your sole agent needs to have all bases covered... Top-notch photos and descriptions, online advertising, comprehensive advertising on Facebook/Social media, a walk-around video, high street window advertising, mailing list contacts and a comprehensive legal pack ready for a buyer and their solicitor. If they don't do all this, change agents.
In a multi-agency agreement, any one agent may be reluctant to spend a lot upfront, as they have a reduced chance of being paid.
A potential buyer looking online will wonder "Why it's on with more than one agent?" they may think "What's wrong with it?"
The best orchestras have one conductor, not two.
On multiple agent sales... agents may rush the property to market, cutting corners and not doing it properly. They will be concerned if they wait for a sunny day to take photos to wow people, the other agent may just quickly take some snaps and get it on. Buyers will see it online not looking its best and discount it, even a week later with better photos buyers will think to themselves "Ah yes I crossed this one off my list".
It's like two identical cars for sale, one is on the forecourt immediately and the other one has a new service, MOT, full valet and repairs done. Which one will get a better price?
As a multi-agent when an offer comes in they won't wait for a better offer, they might not even check out the offer properly, they will rush, getting it agreed to stop the other agent.
We like to take our time in getting a property ready for marketing, the more time we spend, the better the outcome. We don't want to rush it to market and cut corners to beat another agent. Furthermore, we also spend a lot of marketing upfront, we don't want the risk of a buyer after seeing all our professional photography by mistake call the other agent (who may have done hardly anything) and buy it through them. Basically, as your sole agent, we know we will be paid, so we are prepared to plough a massive amount of time and money into promoting your property. Resulting in better buyers and a choice of better offers. What's better, the first offer or the best offer?
I may be biased, but I think our stats prove - choosing Cooper Adams as your sole agent will guarantee you will receive the best service, the best price and the least stress.
At Cooper Adams, we market our properties to the widest audience, thus negating the reason to use more than one agent. We use our high street windows, websites, social media, flyers etc We advertise to all the places buyers look plus places non-buyers look. Why advertise to non-buyers? You ask. Sometimes the person not looking to buy may see your home and fall in love with it. Those buyers will often pay more - the emotional buyers.
If you need further clarification on any point or why Cooper Adams is your best choice, please contact me and my team at Cooper Adams.