Instructing before Christmas - Beat the January sales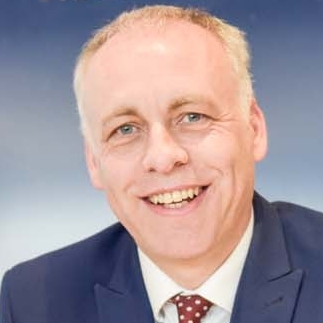 By
Shaun Adams
Subscribe to newsletter
The festive season is upon us, with shops becoming ever more frantic and Christmas Day approaching at pace. In-between the prepping for the perfect Christmas day dinner and last minute shopping you may have given only a passing thought to the fact that this year has to be the year that you move onwards and upwards.
Yet you could be making a serious festive faux pas in doing so, and here we explain why.
Here are three reasons why now is the best time to market;
1. Property portals see serious traffic peaks over the festive period
Between plenty of pudding and far too much prosecco it seems that there's another Christmas day pattern that emerges from homes – and that's the habit of potential buyers checking property portals for their next property. In fact, RightMove alone experienced a staggering 1 million hits on Christmas day last year RightMove & OnTheMarket.com expects extremely high hits as well between Christmas and New Year.
This may, at first, seem pretty surprising to most, but then when else do UK buyers have the same time off where families can house hunt together from the comfort of their own home?
2. Buyers at this busy time of year are seriously serious about buying
The many who are on the lookout for property at this time of year are the most motivated. Couple this with a coming New Year, where people become ever more set upon moving on, and you have a pool of buyers who make decisions swiftly.
In our experience, this boils down to some solid figures where homes can sell for 99% and above of their asking price, as well as benefiting from more than two offers.
3. And finally… come January there will be a biblical flood of properties
For far, far too many vendors the perfect time to sell seems to be the beginning of the New Year or with the first signs of spring, yet this leads to a housing market that is flooded with property. The ultimate result of this is a rather gloomy outlook of increased competition and reduced property prices.
Do Not Disturb…
If you want to capitalise upon all that the Christmas break can bring, but don't want to be disturbed in the run up to the big day then we have the perfect present for you.
We've aptly named it our 'Do Not Disturb' campaign and we have clients who are now instructing us to Go Live on Christmas day, just in time for that boost in traffic across property portals.
Ready for a marketing strategy built around you (and your Christmas plans)?
As an independent we can pro-actively market your property in a way that benefits you, whilst connecting with the Christmas crowd of eager home buyers – securing the best price within the swiftest of time scales possible.
So talk to us today about how we could be adding an extra and rather large present under that Christmas tree of yours.
Call our office today