How to sell your home in the summer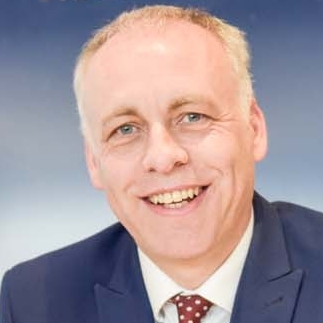 By
Shaun Adams
Subscribe to newsletter
Spring is usually the favourite time to sell your home, maybe because the world is waking up from winter, maybe also because it's a time that avoids the two most major school / family holiday times. If you're trying to sell during the summer, the school holidays in particular can be a barrier to this. But we don't always get to choose when life's changes come upon us, and in the summer, at least, it might be easiest if you have children who will be changing schools.
So if you are selling in the summer, some of the rules that would apply in spring come even more starkly into play. Mow that lawn as often as possible! It will most likely be growing like crazy. Summer is all about the outdoors, so make the most of your outdoor areas. Hanging baskets and containers are a quick way to bring some colour, make sure the entrance is tidy and well presented. In the garden, have all the summer stuff out – table and chairs as a minimum, but make the most of any other outdoor features.
Once inside, we want to get as much of the bright summer light into the house as possible. Use of mirrors is good and have all the blinds and curtains way open. Also, decorate for the season by adding just a little bit of extra colour.
Finally, the light evenings are an opportunity to be a little more flexible about viewing times, and potential buyers often appreciate it if they feel you have gone out of your way to accommodate them.
Thinking you may sell or let in the future and want to be sure you're on the right track to achieving an unbeatable sale price. Do you want an honest non salesy appraisal of your property and tips personal to just you? We'll gladly pop round (no strings) for a chat. It's all FREE so what's stopping you?
If you know someone thinking of a move and you think would benefit from our selling & letting tips please forward this on to them. Also download our FREE eBook at www.cooper-adams.com/freebook
For your own personal advice on any aspects of selling or letting please us. We do free valuations for all, even if you're not ready to sell for a few years it's good to be up to date with your biggest tax free asset. Please contact the Cooper Adams team on 01903 770055 to book a valuation specialist to pop round and take advantage of our expert free advice.