How to sell your home in autumn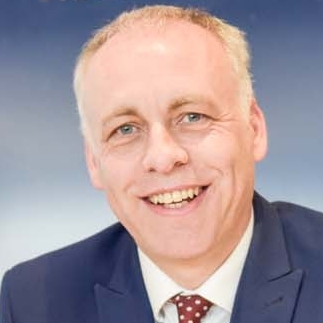 By
Shaun Adams
SUBSCRIBE TO NEWSLETTER
After the spring, autumn is the second best time of year to sell your home. With the school holidays over, life is able to return to whatever passes for normality, and with a hundred-odd shopping days until Christmas, it can be a great time to do some property business.
Autumn is when we begin to start think about snuggling up inside, where the house again becomes more the focus than the garden. All the same, you can think particularly about the front of your house as the weather changes. Go with those autumn colours in any hanging baskets or containers, maybe dress the windows a bit to help invite people into your home (that may soon be their home) and emphasise this transitional time.
Oh, and of course, clean up those leaves!
Moving inside, think about lighting. This goes at any time of year, but there will be less natural lighting available to you than there was, so think about stronger light bulbs and maybe some additional lamps to keep your home well-lit. Don't forget the heating. You might be fine with a cooler house and smaller heating bills, but don't let your prospective buyers freeze. Similarly, don't suffocate them, either. Autumn colours and smells help set the tone inside, as well.
Lastly, don't forget the garden! It will likely still be growing, and although a slightly wilder look may be acceptable in autumn, it's probably safer to keep it neat. Feel welcome to call us any time you need to chat about selling your home, we love what we do and are always happy to help.
If you know someone thinking of a move and you think would benefit from our selling & letting tips please forward this on to them.
For your own personal advice on any aspects of selling or letting please us. We do free valuations for all, even if you're not ready to sell for a few years it's good to be up to date with your biggest tax free asset. Please contact the Cooper Adams team on 01903 791 727 to book a valuation specialist to pop round and take advantage of our expert free advice.