How to present your living room when selling your home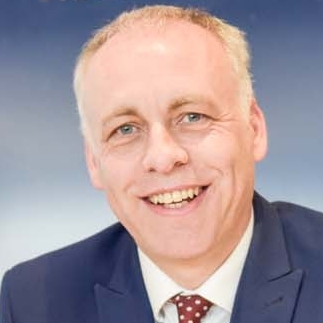 By
Shaun Adams
Subscribe to newsletter
As estate agents, we understand that the living room, along with the kitchen, is one of the key rooms people will look at when thinking about buying a home. In terms of (waking hours) spent in your home, this is probably where you will spend most of them, so if you are selling your house, the living room is an opportunity to provide a space in which potential buyers can imagine themselves sitting watching the TV, reading the newspaper, maybe gazing into an open fire.
Firstly, make the most of the space. If you haven't already arranged the furniture to make the room look as big as possible, then do so. Clear out the clutter. Imagine the basic things you might expect in a living room – seating, TV, coffee table – and then think about a few nice touches on top, like a vase of flowers, an attractive candelabra, and try and do away with most other things.
But secondly, also remember that the buyer is likely to be bringing their own furniture, so the really, really important things in the room, are those that will be staying. If you have a feature wooden floor, make the most of it, expose it for all to see. Or, if you are going to cover some of it up, maybe do so with a well-placed, tidy-looking rug.
And make the most of fireplaces. They are a feature of any room in which they are found, so, even if they are not in use, do not obstruct or clutter them. Maybe even give the slight impression that they actually could be in use, with a few logs or some cast-iron tools. It's not a lie, it's room dressing!
If you know someone thinking of a move and you think would benefit from our selling & letting tips please forward this on to them. Also download our FREE eBook at www.cooper-adams.com/freebook
For your own personal advice on any aspects of selling or letting please us. We do free valuations for all, even if you're not ready to sell for a few years it's good to be up to date with your biggest tax free asset. Please contact the Cooper Adams team to book a valuation specialist to pop round and take advantage of our expert free advice.