How to present your bedroom when selling your home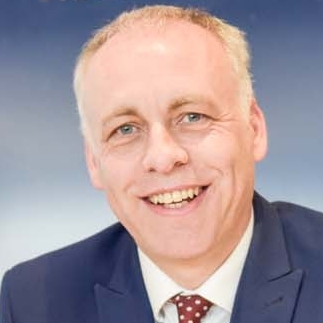 By
Shaun Adams
Subscribe to newsletter
Bedrooms are very personal spaces, but when you are selling your house, you don't want potential buyers to feel like intruders in somebody else's space. It's a fine line between presenting a space someone else can imagine themselves going to sleep in every night and overpowering them with too much 'you'. Beyond the standard rules that apply across the whole house – neutral colours, not too much clutter – there are some other important points worth nothing:
The position of the bed is important. Particularly in your master bedroom, the bed needs to feel like the focal point of the room, while being both accessible and not in the way. The placement of the bed will massively impact upon the sense of space in the room. It is a tough balance, it has to be there and noticeable without taking over.
This might be an obvious one… If you're having bedside tables or units, make sure they match. If they don't match, don't bother. At least one lamp makes a great feature, but make sure these bedside tables are not cluttered.
Give your bed the hotel look, wrinkle free duvet, pillows on top not under the duvet, add a throw and complimentary cushions to finish the look.
Storage. Make sure any storage is very apparent. Any little nooks and recesses should be seen for the potential they have. If you have fitted wardrobes and similar spaces that people might benefit looking in, make sure they are free from unnecessary clutter first. Let your potential buyers really 'see' the space.
If you know someone thinking of a move and you think would benefit from our selling & letting tips please forward this on to them. Also download our FREE eBook at www.cooper-adams.com/freebook
For your own personal advice on any aspects of selling or letting please us. We do free valuations for all, even if you're not ready to sell for a few years it's good to be up to date with your biggest tax-free asset. Please contact the Cooper Adams team on 01903 770055 to book a valuation specialist to pop round and take advantage of our expert free advice.