How to give the illusion a property is bigger than it actually is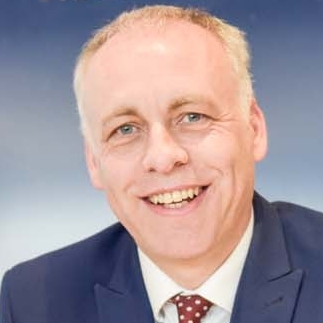 By
Shaun Adams
SUBSCRIBE TO NEWSLETTER
Space. It's on every home hunter's wish list. Yet some properties are simply small and, if you've outgrown your home, you'll be all too well aware of the limits to living within such a home.
Similarly however even the largest of properties can suffer from 'space issues' if they don't feature the right storage set ups and room layouts. So just how can you help illuminate your property as one with plenty of space? Even if it's a one-bed maisonette?
Have a (basic) makeover – moving away from heavy colour palettes and large print wallpaper can really make for the most minimal of effort whilst creating maximum impact.
Clear out the clutter – Be ruthless when it comes to a clear out and just think – all of those items that move out and into the charity shop make both your life easier come move day, as well as provide for a good deed for your day.
Hang large mirrors upon one wall – ideally in the centre and within the natural eye line as you enter the room.
Ensure that there is a clear path from door to window – this is generally where people look to first, and seeing an obstacle course in front of them suggests that life within this room will be difficult.
Think (carefully) about storage – For those items you can't throw out you should hide away as much as possible, and stow away what you won't need within the loft or garage (neatly!).
We know all the tips and tricks to highlight properties in the best light possible and beyond this article we can help provide your home with custom advice for the illusion that it's larger than it actually is. Talk to us today about how we can help you achieve minimal sale time, whilst ensuring maximum asking price.
We do free valuations for all, even if you're not ready to sell for a few years it's good to be up to date with your biggest tax free asset. Please contact the Cooper Adams team on 01903 770055 to book a valuation specialist to pop round and take advantage of our expert free advice.