How to ensure my purchaser is in the best position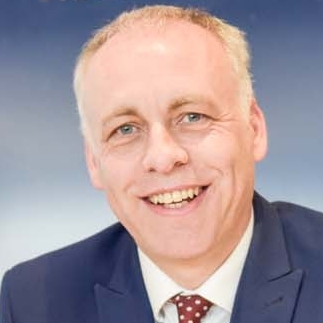 By
Shaun Adams
Subscribe to newsletter
OK first of all let me turn this around –
If you are a buyer and you want to be in the best possible position to have an offer accepted I would suggest the following advice:
If you need a mortgage get this agreed in advance of viewings and have copies of you 'Mortgage agreement in principle' (AIP) certificate to give to the agent when you offer. (Our independent mortgage advisor will give you a FREE consultation choosing the best value mortgage for you based on your savings and income, being independent means they can choose any bank or lender)
If you are a cash buyer – have proof of the cash available for the agent.
If you are selling – have a copy of the chain below you with you. Make sure your agent has checked every transaction in the chain with a detailed report.
At Cooper Adams when we receive an offer  from a potential purchaser we check them out very thoroughly before we put the offer forward to our client. We hear stories every day of sales agreed by other agents who have not checked out the buyer properly and sometimes after three months just before exchange of contracts when everyone is packed up the sale falls through for the sole reason the chain wasn't checked at the start before the offer was submitted.
Some buyers say to us "Why are you asking for my proof of funds? Please just take my word for it"
We kindly direct them to this statement on our website:
Before making an offer on a property through Cooper Adams please have ready and provide financial evidence on your ability to proceed. This will be asked for and readily available information will smooth and speed up the process. It also puts any potential purchaser in a better light removing any doubt of ability to proceed. Failure to provide this may mean your offer is refused, delay decisions and could make the vendor feel uneasy about your intentions. This conforms to the Ombudsmen's Code of Practice for Residential Estate Agents where is section 8 of the code of practice specifically advises the agent must check "the source and availability of funds for buying the property". All checks are completely confidential and for Cooper Adams use only, conforming to the data protection act. Proof of funding can be a letter/email (not verbal) from mortgage broker advising a mortgage agreement in principle, proof of cash (email/letter not verbal) has to state when the cash is available and from the bank, chartered accountant or a solicitor. You will need to give permission to your bank/solicitor/accountant to release this. The proof can simply be correspondence to advise the client has the required amount of money to buy the property for £x and the funds will be available from [date]. This information is completely confidential only to allow acceptance of an offer. Whether your proof shows you have enough cash or multiple times the amount required it is completely confidential. We will advise our client you have the funds and not how much. If the seller was privy to the amount they may be inclined to look for more money on their sale. Your offer is based on what you are happy to pay for the property, not on your availability of funds. Under the data protection act and client confidentiality laws we do not divulge any information without permission. This is a legal requirement for all estate agents .
We also ask agents down the chain if they have seen proof of funds many haven't.
An agent's job is to remove any risks, keep the client informed and do their best. Many cheap agents cut corners.
When you choose an agent to sell your biggest tax free asset make sure you choose wisely – a top quality agent.
Please contact us for any FREE property advice – Cooper Adams.