How to be a first-time buyer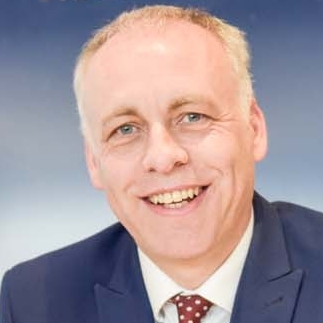 By
Shaun Adams
Subscribe to newsletter
While the first-time buyer has every reason to feel aggrieved with the perceived difficulties of getting on the property ladder, some rays of light have appeared recently.
It is important not to get sucked in to the "mortgages are not available" syndrome as the reality is very different.
There are more lenders and products available, especially at higher loan-to-values (LTVs) than there were last year, while mortgage rates are still at historically low levels.
Proper preparation
Preparing for a mortgage starts early so make sure your documentation is in order. Lenders like to see:
your last three years' address history, with no gaps
your last three months' payslips and your last P60 form or three years' accounts
your last three months' bank statements
full details of any loans or credit cards you have
Providing this information on day one can speed up the process no end.
All lenders want to make sure they are lending money to someone who is highly likely to pay it back.
So it may be worth checking your credit score with a company like Experian or Equifax.
Simple things like paying all your credit cards on time and making sure you are on the voters' roll at your current address will help.
Deposit
The popular belief is that unless you have a massive deposit you will struggle to get a mortgage.
The amount you can borrow depends largely on your individual circumstances"
However, according to the financial information service Moneyfacts, there are now 49 mortgages requiring a deposit of at least 5% of the property value, compared with just 24 last year.
Meanwhile the number of 90% mortgages has increased from 214 to 343 in the past year.
These products are often cheaper than they were several years ago, and work out similar to average rental payments – if not less for those in major cities.
How much to borrow?
Many lenders now work on affordability models, which means they will look at all your income, outgoings, age, number of dependants and other factors.
Mortgage form Obtaining a mortgage is much more difficult than it used to be before the onset of the banking crisis
Therefore the amount you can borrow depends largely on your individual circumstances.
In some instances you can borrow a maximum of five times your single or joint income, but if you have a family or large outgoings, this could be considerably less.
The standard amount tends to be about four times your income.
A simple monthly budget planner detailing all your monthly spending now, and what you expect to pay when a property owner, is worth its weight in gold.
Work out what you really are prepared to "sacrifice" in order to own your own home so there are no surprises, and stick to the budget you are comfortable with.
Property
When buying a property to live in, the primary concern is that it is within your budget and will be a suitable home for you.
You should only consider an interest-only loan if you have a viable way of repaying the loan"
The view that buying a property is as much an investment as a home looks outdated.
House prices are unlikely to rise much in the near future, which is actually a good thing as it makes climbing that tricky housing ladder all the more practical.
Lenders' foremost concern when looking at the security they are lending against is: "Would this be easy to re-sell?"
That means, is there good demand in the area and is the property in a good condition?
It is a good principle for you to apply when looking at buying your first time.
Agreement in principle
To make sure you have the best chance of buying a home, securing a mortgage "agreement in principle" (AIP) first is a good start.
This confirms in writing how much a lender will be prepared to lend you, subject to them checking the information given to them.
This AIP can then be used to confirm to the vendor your creditworthiness, and that you are a serious bidder.
Spending some time researching the different mortgages is time well spent.
Information can be obtained by visiting your bank or online comparison websites, but remember these avenues rarely give you advice unless you specifically ask for it.
A visit to an independent mortgage broker can help make sense of the vast array of choices and help avoid costly mistakes.
Repayment or interest-only?
Perhaps the biggest change in recent weeks is the way that lenders view interest-only mortgages.
For those looking to borrow more than 75% of the value of the property, this is now no longer an option for almost all lenders.
Therefore a repayment mortgage will be the only way to proceed.
You should only consider an interest-only loan if you have a viable way of repaying the loan, such as savings, ISAs, investments or the ability to trade down to a cheaper property in the future.
Sharing the cost
For those who are unable to borrow the amount they need or are struggling with deposits, you may need to turn to the "Bank of Mum and Dad".
There are schemes available which allow parents to act as guarantors on the loan, or to deposit savings with a lender which act as an "insurance" against higher loan-to-value borrowings.
Alternatively, purchasing with a friend or two may let you pool your resources and initially can work very well.
The issue comes if one of the parties then wishes to move on at a different time to the others.
It is important to take legal advice before you enter into such a transaction.
Shared ownership
There are also schemes and initiatives involving shared ownership.
This involves housing associations allowing you to buy a percentage share of the property, say 50%, while paying rent on the balance.
This brings the deposit required down dramatically.
The remaining share can be bought later, when affordable, in stages known as staircasing.
For those looking at purchasing a newly built property, there is also the government Homebuy scheme.
Under this, if you qualify, there are two options:
Receive an equity loan – you get a loan towards the home's purchase price that has no fees for five years
Shared ownership – you buy a share of your home and pay rent on the remaining share
You will need to take out a mortgage to pay for your share of the home's purchase price.
In summary, while lenders are undoubtedly being choosy at present, for the average buyer there is still a lot of choice, especially for the buyer who takes a little advice and time to prepare.
If you need any FREE mortgage advice please call us on 01903 791 727 or contact us
Courtesy of Money Talk by Andrew Montlake Coreco mortgage brokers and https://www.bbc.co.uk/news/business-17193609