Four houses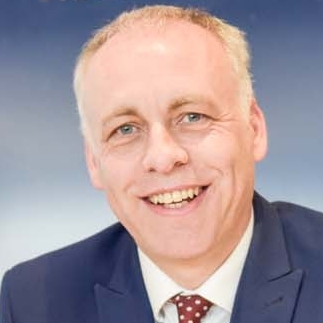 By
Shaun Adams
Subscribe to newsletter
Have you heard the story about the four houses that came to market? They were three bedroom semi-detached houses all exactly the same inside and out.
This story is based on real-life sales. It highlights the fact not all agents are the same.
The first house, Orchard Cottage, came to market with Agent Y, Agent Y really wanted to get the instruction at any cost, Agent Y was cheap (with fewer funds to spend on marketing and promotion costs). To increase the chances of getting the instruction they over valued it, He knew it was worth about £300,000 - £330,000 he told the owner he was confident he would get £325,000 and suggested to ask £349,999.
The second house, Holly Cottage, came on the market with Agent Z. The asking price was set at £329,999. Agent Z got in on the market in one day. They took photos with a domestic digital camera and uploaded the photos online that day, rushing it to market.
The third house, Rose Cottage, was valued by Cooper Adams. Cooper Adams researched the true value and felt it would easily get £325,000 or more. Cooper Adams provided all their research to the owners with histories of what similar had sold, how long they were on the market for if they had been reduced and competing properties around them, Cooper Adams advised the owner to ignore the one over the road at £359,999 as it had been on the market for nine months. Cooper Adams suggested trying 'offers over' £325,000. The owner felt they could get a bit more and insisted on trying £350,000 initially.
The fourth house, Meadow Cottage, also came to market with Cooper Adams. Again Cooper Adams showed all their research and went through everything with the owners. It was agreed to fully market at 'offers over' £325,000.
At Cooper Adams, our goal is to achieve the highest price for our owners. We have studied how to do this over many years. To obtain the highest price there are three important factors. Presentation, Promotion and Price.
Presentation –
How you present a property to the market, photography, plans, brochures, engaging wording. Not just low-quality photos uploaded the same day.
Promotion –
Most agents only rely on one thing, Rightmove, but that is one part of the offering. To capture whole of market, to get it in front of maximum potential buyers, You have to also add – A database of potential buyers to talk to, paid for Facebook advertising, not just posting it to your facebook page but appearing on all Facebook pages, local newspaper advertising to get it in front of more people, letter box advertising, yes printed details circulated to locals who may know someone wanting to buy in their area. Amongst many other things.
Price –
A price to attract the most interest. Low enough to get lots of viewers making offers. A price to show up on more internet searches.
All these houses sold in the end.
Orchard Cottage was on the market for two months, after no interest they dropped the price to £339,999 but it was too late it had gone stale. A month later the price dropped again to £319,999, two months after this, after it had been on the market for five months, they accepted the one and only offer of £300,000 the agent didn't ask if the buyer would increase their offer as they were too scared.
Holly Cottage had an offer after two weeks of £290,000. The agent advised the owner to accept straight away.
Rose Cottage after two months dropped the price to Cooper Adams value of £325,000 and sold for the full price.
Meadow Cottage had five offers soon after going live and was sold for £340,000.
The cheaper agents saved the owners £1000 on their fee but lost them many thousands of pounds on their selling prices.
The sale of your biggest tax-free asset needs to be entrusted with an agent committed to getting you the most money in your pocket, no one else.
Quite often we lose business by being honest with people about the true value of their home, people get locked into a long contract with an agent who will say anything to win their business. We sleep well at night happy with how we treat people.
What's more important to us at Cooper Adams? Make a quick return or do the absolute best for our clients? I think you know the answer.
All agents are not the same.