Fantastic photography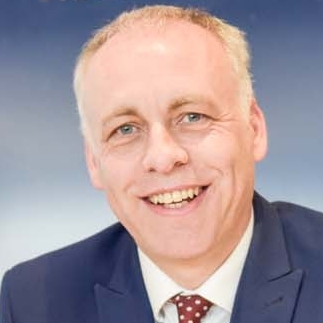 By
Shaun Adams
SUBSCRIBE TO NEWSLETTER
Why beautiful photos are important
Great photos attract viewings, whatever your size or style of property, which can mean a speedier sale and achieving a better price for your property.
We establish a property's full potential by using professional media techniques to drive interest and maximise potential viewings. Your home is on the market in competition not in isolation. Our professional high quality imagery will allow your company to stand out from the competition.
Most potential buyers looking online are scanning down pages of boring property photos, we make ours POP OUT of the page and grab a buyer's attention! We carefully blend photographs correctly exposing the inside of a room and also the view out of the window. A little room staging and careful composition reaps rewards – the best photography will always attract more enquiries which will lead to more viewings and more offers.
Look at the property photos on this website, every single one we have taken (we don't charge any extra for this); wouldn't YOU be more attracted to view the properties when photographed by us?
Amazing aerials

We are the only estate agent who include elevated aerial photography as standard on all our properties not just the ones with fields, a garden or the sea in the background.
Our Free Dusk Photography

Dusk, twilight, night or lowlight property shoots look so cool and can ooze wow factor.
The long exposures and slick lighting create emotion and build property dreams, making you think that life could be an eternal sunset drink on the patio, or a warm cup of tea by the fire.
Picture yourself arriving home to that warm, fuzzy glow.
These kinds of photos encourage buyers to imagine returning to a warm and welcoming home each night – really tugging on those heart strings and making an emotional appeal. The light effects create a unique mood for the property, and means the photos can attract more hits online than daylight photos.
It's also about glamour and standing out from the crowd.
What's our secret to great photography?
At Cooper Adams estate agents we don't want just to show your property – we want to show it off! So instead of sending a junior round to take five photos with a cheap digi camera, Shaun has been professionally trained, and has over 25 years' experience in making a property looks its photogenic best. Shaun and his team use professional quality SLR cameras with tripods, separate flashes and high spec wide angle lenses, they take the time to carefully compose the image, trying different lighting, angles and even (with your permission) re-arranging furniture, if need be.
Not many agents go to these lengths to make your property look this good. And if they do, they're likely to charge extra for it.
After taking as many as 100 photos of your property, the selected ones then go through a rigorous enhancement process including improving lighting, contrast, sharpening, blue sky enhancements, cropping, removing high value items (as well as bins, toys, washing!) before using them in our brilliant magazine-style property brochures, complete with a floorplan to help people understand your property's full layout, size and flow.
This meticulous eye for detail carries through to every part of our business, with continuous scrutiny and improvement in all that we do.
We feel between 10-20 photos should be shown on each property. The best photos to beckon in a buyer to see the property in the flesh.
Why not more?
Think about this for a moment: McDonalds doesn't show you 50 pictures of a Big Mac to get you into the store to buy a burger. They show you one high-quality professional photograph.
You also need to market your home listing like McDonalds—entice those prospective buyers. But you don't need to show every square inch of your home to do that. You only need to show enough information to move your buyer to the next step.
Studies have shown over 20 could lead to less leads - less incentive to go a view the property. Less than 10 may not get a buyer's interest.
Like any good sales pitch, you want to give enough information to interest people, but not so much that they don't need to contact you!
Surveys have found with portal listings that the optimal 16-21 photos had the highest probability of selling in under 48 days. After that, homes with 22-27 images had the highest probability of selling. With the exception of listings showing few if any pictures (which is pretty silly anyway), homes shown with 28 to 99 photos fared worse at every point.
Although these studies differ on the exact number of photos needed to motivate your buyer, they all agree that fewer images generate better results. The data bears it out: listing your home with the optimum amount of 15-21 images will likely bring more leads.
Contact us today to arrange a free no obligation photography session to see the difference we can make.