Factsheet: Buying a home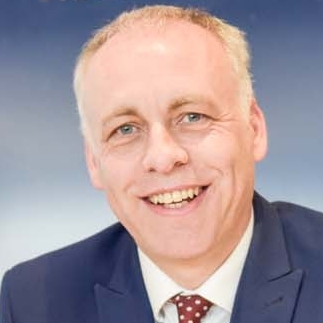 By
Shaun Adams
Subscribe to newsletter
Here is our rough guide to buying a home
1. Find out how much you can borrow
Our independent mortgage broker will give you free advice based on your income and savings/deposit to what you can borrow and how much the monthly payments are. Being independent there is a choice of all the lenders and all their products. Make sure you don't stretch to more than you can comfortably meet in monthly repayments and remember to keep some savings aside to meet stamp duty and other fees, and to furnish your new home. Get information about the different mortgages on offer, and start thinking about whether you want to go for a fixed or variable-rate deal. Our broker will also work out the total costs involved to getting the keys of your new home and all the approximate monthly costs and bills on your new home. Get the broker to print you a 'Mortgage agreement in principle' – this is proof based on your information provided and great to show estate agents when you offer that you are ready to go quickly.
2. Define your criteria
Once you know what you can afford to buy decide what you are looking for in a property – house, bungalow or apartment? Whether you need parking and a garden, how many bedrooms you need, pick an area on which to focus your search. Consider what you want out of the location – are local schools, transport links and shops important to you?
3. Beginning the search
Start scanning the internet and local newspapers and register with estate agents. If you see a property you want to look at, call the agent and arrange a viewing. For the earliest properties check the local estate agent's website before the national portals as they will always be at least one day ahead giving you an advantage on first pickings. Most portals upload new properties the night after they come onto the market. Tell the estate agent the maximum you can pay and the agent will give you properties that may consider an offer around your maximum. Some sellers will take lower offers than others but want to keep their asking price constant.
4. Out and about viewing
Visit lots of properties. You are unlikely to find the home you want straight away, so don't despair and don't be tempted into edging over your budget. This is probably going to be your biggest financial outlay, so it is worth waiting until you find the right place. You will soon become a mini expert in your price range and will soon learn what you feel is priced low or high. If you like it get your offer in quickly before someone else does.
5. Making an offer
When you find somewhere you like, make an offer. Don't forget the agent is working on behalf of their paying client – the seller. If you ever feel the asking price is too high and doesn't reflect the work involved try a lower offer. Many buyers initially make an offer below the asking price, and often this is accepted. You may want to start low and negotiate with the agent to find a price that satisfies both parties. But if you want to be sure you get the property you like – and you think it is worth the asking price – you may want to offer the full amount straight away, this will also deter others offering the full price. At Cooper Adams as soon as an offer is accepted we stop all marketing and viewings. We cannot stop offers from people that viewed before as this is illegal but always advise the owner to stick to their morals. All agents should always get your financial proof before they speak to the vendor, if mortgage they will want to see you AIP – Agreement in principle from your lender or they will need to verify your financial status via their or your broker. If you are a cash buyer the agent will need to confidentially see proof of this or verification from your bank/accountant or solicitor.
6. Acceptance & Solicitors
If your offer is accepted, ask the estate agent to take the property off the market and find a solicitor. If you need to find a solicitor, ask for a few quotes and follow up personal recommendations. Always choose a solicitor who offers 'no move no fee' and also a fixed fee – Cooper Adams can organise this for you. The solicitor will write to you outlining their service and fees and ask you to confirm acceptance. The estate agent will confirm the sale in writing to you, the vendors and both sets of solicitors. Your solicitor will inform you of the buying process. It normally takes around 12 weeks from offering to moving in. In those 12 weeks you will be required to pay for solicitors fees. Your solicitor will ask for all the legal paperwork from the seller's solicitor and check this is all in order. Any parts in doubt your solicitor will get further information on.
Your solicitor will also carry out standard searches –
The local authority search. This will show all sorts of things, such as whether you are in a conservation area, if the local roads are adopted (if not you could end up having to pay towards them), if there have been any planning applications affecting the property, if the council have plans to develop the area, etc.
An environmental search. It will show whether the land is known or likely to be contaminated, which is important because the owner of a property can be required to pay for the clean up of any contamination.
A drainage and water search. Which shows whether the property is connected to mains water and drainage and other related information.
Other searches are "optional" but some may be very important depending where your property is located.
Flooding. Which should be self-explanatory.
Commons registration search. Which shows whether the land is designated as common land.
Chancel liability search. Which shows whether the land is subject to a liability to pay for the upkeep of the parish church.
Coal/lead/tin/china clay mining searches. Are important if you are in an area with a history of the relevant mining. You need to know if your property might be located over a mine that could collapse and cause subsidence.
7. Getting a mortgage
Once your offer has been accepted, call your broker or a lender to sort out your mortgage application. At this point you will need to provide paperwork showing your income and outgoings. Ask to speak to Cooper Adams' independent broker.
8. Surveys
Find out if there are any hidden problems by arranging a survey of the property.
Your lender should arrange a valuer to check the property is worth lending on but this is nothing more than that. Its valuation will be very simple and you should arrange your own survey to get an idea of what problems there may be with the property. Cooper Adams work with a local 'jargon free' surveyor who will inspect the property for you. If any major defects are found these can normally be dealt with via Cooper Adams and the sellers. If the survey requires further reports to be done again speak to your estate agent to go forward with this.
9. Exchange of contracts
After your solicitor or conveyancer has completed all the necessary checks and your mortgage company has issued the formal mortgage offer, you'll be asked to sign a contract legally committing you to the purchase. At this point you will need to pay a deposit for the property – usually at least 5% of the price. At this point you will usually agree a date to complete the sale.
10. Book a removal van
Book a removal van early to get a good deal. When you know your moving date you can start organising how to get your possessions to your new home. This could involve hiring a van and doing it yourself, or hiring professional removal men. Either way, you should act fast to give yourself the best chance of finding a company to help when you need at a good price.
11. Buy buildings insurance
Your lender will expect you to have buildings insurance in place for the date of completion. It will quote a rebuild cost in its valuation – this is the amount you need to cover.
12. Completion
This is when the property finally becomes yours. When your solicitor tells you that the sale is completed you can pick the keys up from the estate agent.
13. Move in
Brace yourself for a house full of boxes.
For more in detail advice on any buying, selling or letting matter please contact any of the team at Cooper Adams