Escaping an Insurance Nightmare on Your Street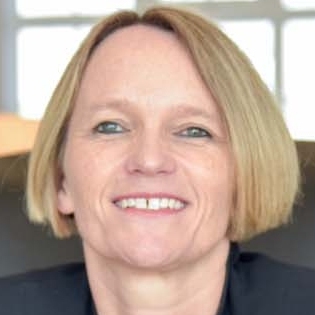 By
Nicola Adams
Subscribe to newsletter
In this two-minute read we look at how you can avoid scary problems with your home and buildings insurance. AND the essential items people regularly forget to cover.
It's scare season again and few things are more chilling than discovering your home isn't correctly insured.
Buildings and contents insurance is like an umbrella in a downpour – you only realise its value when the rain is lashing down.
It can sometimes feel that insurance companies are trying to trick you with some of the questions they ask.
This Halloween we've treated you to these top tips which will help you and your loved ones steer clear of a dreaded insurance nightmare on your street.
Treat: Be aware of the difference between buildings and contents insurance. A common mistake people make is only insuring their contents thinking the building is covered and vice versa. Buildings insurance generally covers structural and fixtures and fittings.
Trick: Don't undervalue your contents. It's a mistake to undervalue your home's contents thinking that you will save a few quid on the monthly/annual premiums you'll pay. If you must make a claim this short-sighted approach can leave you seriously out of pocket.
Treat: Combined Buildings and Home insurance can often (but not always) be cheaper when bought together, so it's worth looking into this when you are purchasing a policy.
Trick: If you run your business from home you need to let your insurers know. You may need a different type of cover if this is the case.
Treat: The golden rule to avoid any insurance claim calamities is to be as upfront and honest as possible from the outset.
Trick: When it comes to very high-value items (artwork, family heirlooms etc) it's worth remembering these can seriously push up your premiums when included with the rest of your home's contents. Consider looking into covering these separately with a specialist insurer.
Treat: What can be more scream-inducing than discovering all your downloaded films and music have been lost? Not all policies cover your downloaded music and movies so check this out when looking at different policies. This is THE most overlooked aspect of home insurance in the digital age.
Trick: And finally, the scariest of all spine-tingling insurance nightmares is forgetting to renew cover. So, think ahead – when you buy a new policy set yourself a diary reminder two weeks before it ends because it pays to shop around for cover.
You don't want to live with FOFS (Fear of Forgetting Stuff) lurking in the deepest, darkest corners of your mind.
And if any landlords are reading this it's vital you check you have the correct insurances in place.
We'd be happy to have a chat with you about what kind of policies you need.
Remember folks sharing is caring, so if you found this article interesting please share it on social media and forward to a friend.
Thanks for reading and wishing you a happy Halloween.