East Preston waste collection 2015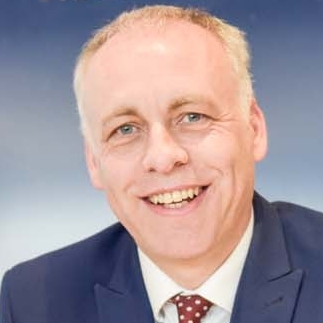 By
Shaun Adams
SUBSCRIBE TO NEWSLETTER
New to the area? Just moved in?
Rubbish and Recycling
Collection day
For East Preston in 2015 it is a Monday.
Bank Holidays
Your rubbish and recycling collection day will remain the same throughout the year. On a bank holiday, please put your rubbish and recycling out on your normal collection day from 7am. Your collection may be up to 24 hours late.
How to ensure your rubbish and recycling will be collected
Blue top recycling bins are collected once a fortnight and household rubbish is collected once a week. We will collect securely bagged rubbish that is presented correctly by 7am on the day of collection. Residents should ensure their rubbish can be collected by doing the following:
Leave all rubbish and blue topped recycling bins at the property boundary or alternative collection point as specified by this council, from 7am on the morning of collection. Your property boundary is where your front path or driveway meets the public adopted pavement or road. If you have electrically operated gates, your refuse and recycling should be placed outside of the gates. If you live on a private road or in a remote area, we may need to specify an alternative collection point for you.
There is a limit on the amount of rubbish a household can put out for collection each week. Each household can put out a maximum of five standard size black sacks (1 standard sack = approx 90 litres) a week, the equivalent volume to a 240 litre wheeled bin.
Properly contain all rubbish in sealed or tied refuse sacks or a privately owned bin. Arun does not supply containers for rubbish. If you wish to purchase a wheeled bin for your rubbish, the maximum size that will be emptied is 240 litres. Wheeled rubbish bins can be purchased from most hardware stores or garden centres. Or you can buy one from our contractors, Biffa. Contact Biffa on: 01903 734520. We do not provide refuse sacks to residents, these can be purchased in any supermarket and many small shops. Please reduce the risk of bags splitting by purchasing strong bags.
Do not overfill refuse sacks. Sacks that are too heavy can split and may be too heavy to lift into the collection vehicle; if our crews are unable to lift a bag safely they will not collect it.
Do not place restricted items in your refuse. Household rubbish collection is for the day to day rubbish generated from living within the house such as kitchen waste, food packaging and nappies etc. This does not include hazardous waste such as batteries, light bulbs or broken glass, garden waste or DIY waste.
Please do not put the following in your rubbish bin:
paint tins, electrical items, carpets, furniture, large toys, low energy light bulbs or asbestos. These items should be taken to the nearest Household Waste Recycling Centres
clinical waste and sharps – Clinical waste and needles should not be put in the rubbish bin or sack. A separate collection for clinical waste and sharps can be arranged free of charge. Follow this link to find out more Clinical Waste and Sharps Collection
trade or business waste -Waste and recycling generated by businesses should not be put in the rubbish bin or sack. Follow this link for more information Business or Trade Waste
Moving – setting up a new rubbish/recycling collection
Normally, when you move into a new home the rubbish and recycling collections will have already been set up for the previous occupants. You can check which day your rubbish/recycling will be collected by using the our collection day search.
However, if you have moved into a newly built property or the previous occupants did not wish to recycle, you may need to set up a new service. This can be done using our online form.
Private / Unadopted Roads
The refuse and recycling collection service is primarily a public road end collection service. This means that residents are required to place their refuse on the pavement or verge of the nearest public adopted road to their property. In certain circumstances, a service may be provided from private / unadopted roads where the following 4 conditions are met and maintained:
1) Road surface: Roads must be of sound construction to a suitable hard surface free of potholes and obstructions, which could cause damage or injury to vehicles or persons.
2) Road width: The minimum road width to be not less than 3 metres with no obstruction from trees, shrubs, etc which could cause damage to the side of the vehicle.
3) Height Clearance: The minimum clearance should not be less than 5.5 metres with no obstruction from overhanging branches, cables etc which could cause damage to the lighting on the roof of the vehicle
4) Turning area: Where a through road does not exist, a suitable turning area must be available to allow the vehicle to turn. The turning area should be sufficient to allow a 10.22 metres long vehicle to turn with no more than three manoeuvres.
An inspection is required to ensure the service can be offered in all instances. Residents must call the Arun Direct to enquire about an inspection of a private road or drive. The above conditions are not conclusive of whether the service can be offered and the Manager's decision will be final.
Blue Top Recycling bin
All suitable households in Arun district have a blue top recycling bin. The blue top recycling bin belongs to Arun District Council and should remain at the property if you move.
To find out what to recycle in your blue top bin follow this link What to recycle
Please place all items in the blue top recycling bin:
clean – free from food leftovers
dry – keep recycling bin lid shut
loose – no plastic bags please
Recycling Sack Collection
A sack collection service runs in parts of Arundel and Bognor Regis for householders who are not able to have a blue top bin, due to the location of their property, but still wish to recycle. It collects the same items as the blue topped service except for glass bottles and jars. If you are already registered as a recycling sack household and need more bags, you can request them using our online form.
Lost, Missing or Damaged Recycling Bins
If your home does not have a recycling bin or your bin is lost or damaged after collection, you can request a replacement using our online form.
What happens to your rubbish
A new facility is being built near Horsham, West Sussex to deal with the black sack rubbish from houeholds in West Sussex. This facility will be able to recover recyclables from the rubbish, turn some biodegradable waste (the waste that easily rots) into a compost-like soil conditioner for land reclamation projects and produce a fuel. This treatment method will drastically reduce the amount of rubbish going to landfill. For more information go the the Biffa web pages.
Here's a link to East Preston waste collection 2015