East Preston Info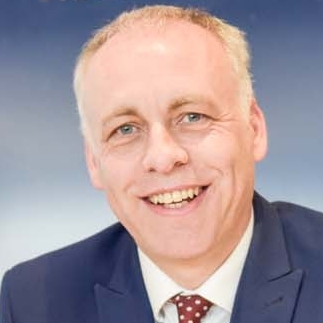 By
Shaun Adams
Subscribe to newsletter
East Preston Facts (from eastprestonvillage.co.uk)
The pretty seaside village of East Preston just south of the downs is ideally placed for all amenities with a good range of shops, a post office, library, schools and golf courses nearby. The local Angmering mainline Station serves London Victoria, Brighton, Portsmouth & Southampton. The Brighton to Portsmouth Coastliner 700 bus also runs through East Preston. The trunk roads A27 and A24 are both close to hand.
History
Once a very small village, East Preston now has a population of around 6000, having expanded rapidly after the Second World War, and in the housing boom of recent years.
The original Saxon settlers farmed the area and the sea was a great source for farming the salt, which was needed for preserving food. In the 19th century Reginald Augustus Warren began purchasing farms, buildings and land in East Preston, ultimately becoming squire. After his death in 1911 his estate was broken into smaller areas, some parts sold and some left to the village (Warren Recreation Ground).
The parish church, St Mary the Virgin is of Norman origin, about 12th century, and is built on the ancient Saxon burial ground. There are plenty of old cottages still standing, including Boxtree cottage which has a date of 1670 on the outer wall.
Sadly, some buildings have been demolished over the years, including the workhouse, (which stood opposite where the library is today). This housed the travellers and the poor and was the reason that when the southern end of the village was developed in the 1930's, it was named Angmering On Sea, in order to disassociate this area with one that had a workhouse!
In 1991 a war memorial was built in the foreground of the library in memoriam to those who gave their lives in the wars. Many commonwealth troops were stationed in the village and surrounding areas during 1939-45, and the beach was closed to all but the military.
East Preston
East Preston is a village and civil parish in the Arun district of West Sussex, England. It lies roughly half way between Littlehampton and Worthing.
The area is 2.41 km sq (0.93 sq mi). Population 5,919 (2001 Census). Density 2,453/km sq (6,350/sq mi). Coordinates 50.81041oN 0.48189oW. OS grid ref TQ070023. London 50 miles (80km) NNE. Parish: East Preston. District: Arun. County: West Sussex. Post Town: Littlehampton. Postcode: BN16. Dialling code: 01903. Police: Sussex. Fire: West Sussex. Ambulance: South East Coast. EU Parliament: South East England. UK Parliament: Worthing West.
Private Residential Estates
East Preston and Kingston has private residential estates which have local rules and tighter security.
From east to west the estates are: Kingston Gorse, West Kingston, Angmering on Sea & The Willowhayne.
Information on the Willowhayne Estate: The estate started in 1930 when a private company was set up to buy land and develop an area for private homes. When the company sold its houses it insisted on the signing of legal covenants. These covered the approval of building plans and alterations, a ban on any trade or business run from home – with the exception of some professions – and a ban on the keeping of farm animals. There are covenants covering building lines & nuisance to neighbours. The residents association collects subscriptions runs the estate and maintains communal areas. Hobdens are the managing agents www.hobdensmanage.co.uk.
Shopping facilities & Health Services
East Preston has four shopping areas the southern end of the village has a mixed choice, the centre of the village also has a good range, there are also shops in Downs Way and near the station at Station Parade. Rustington is a short distance away with more comprehensive shopping facilities and banks with main high street shopping further afield in Littlehampton, Worthing, Chichester and Brighton. East Preston does have two doctors' surgeries – Arun Medical Centre – Newhurdles Doctors Surgery 59 Sea Road East Preston BN16 1LN and Willow Green Surgery Station Road East Preston West Sussex BN16 3AH, two chemists and two dental surgeries in Sea road.
Dining and Bars
East Preston has a good choice of restaurants, take-aways, bars and a coffee shop.
Dog Walks
The Greensward along the beachside is a beautiful walk from Littlehampton to Worthing, this can be accessed from East Preston. The South Downs National Park is close to hand. East Preston's parks – the Village Green, Warren recreational ground in Sea Road, Langmeads field and the park in Lashmar road
Places of worship / Churches
St Mary the Virgin, East Preston with Kingston Parish Church in Station road.
Our Lady Star of the Sea, Catholic Church in Vermont road.
East Preston Parish Council
East Preston Parish Council is responsible for keeping the village looking welcoming and attractive. Amongst other things the Parish Council is responsible for the Village Green, Warren Recreation Ground, public seats, bus shelters, hanging baskets. For more information, contact Simon Cross (Clerk). Phone: 01903 770050 Web: www.arun.gov.uk/eastpreston
East Preston Library
East Preston Library is conveniently situated on the Street. The Library is open 27 hours per week. In 2003/04 more than 7,000 enquires were answered, 59,000 Books, Music CD's, Story Cassettes and Videos were lent and 40,000 visits were made to East Preston Library.
Travel
Airports: Gatwick, Southampton and Shoreham.
Trains: Brighton(30 mins), Gatwick(60 mins) and London Victoria(90 mins) can be accessed from Angmering station at the top of the village. The nearest mainline railway station is here
Roads: The A27 and A24 are close to hand.
Buses: The 700 coastliner bus goes all through our area here's the route The coastliner 700 bus runs from Brighton in the east to Portsmouth in the west then returns visiting East Preston (every 10 mins), Rustington, Ferring, Littlehampton, Worthing, Chichester, etc..
Local clubs
A great list of organisations and clubs
Local Member of Parliament
Sir Peter Bottomley Conservative MP
Community centres
East Preston and Kingston Village Hall, 52 Sea Rd, East Preston, BN16 1LN Tel. 07591 480815 Email. epkvh.bookings@yahoo.com The Village hall is situated in the heart of the village in Sea Road by the Warren Recreation Ground.
Many local organisations and private individuals use the Village Hall regularly for all kinds of functions ranging from Pre-School Music and Movement, Children's and Adults Dance Classes, Adult Education, Keep Fit, Badminton, Bridge, Judo, Yoga, and Table Tennis to Dances, Suppers, Children's and Adult's Birthday and Anniversary Parties and Wedding Receptions. It is the centre of activities for the Village Festival every June and is host to the Horticultural Society's Annual Summer Flower Show.
In the Winter, there is a monthly Film Night, where the latest releases are shown.
Angmering: Village Hall Station Road, Angmering, BN16 4HL
Littlehampton: Wick Hall 76 Wick Street, Wick, Littlehampton, BN17 7JS
Rustington: Village Memorial Hall The Woodlands Centre, Woodlands Avenue, Rustington, BN16 3HB
Refuse collection
Rubbish is the same day weekly, recycling is every other week. You need to supply your own rubbish bin but recycling is supplied to you. Click here to find out your day: www.arun.gov.uk/collection-day-search-information
Recycling / environmental initiative
If you live in the Arun district, you will have a green wheelie bin with a blue lid to help you recycle at home. Your recycling will be collected by Biffa, on behalf of Arun District Council, once every fortnight. You can recycle this.
Schools and Ofsted reports
East Preston Infant School Age 5-7 Ofsted rating
East Preston Junior School Age 7-11 Ofsted rating
Georgian Gardens Community Primary School Rustington Age 4-11 Ofsted rating
Rustington Community Primary School Age 4-11 Ofsted rating
Summerlea Community Primary School Age 5-11 Ofsted rating
St Wilfrids Catholic Primary School Angmering Age 4-11 Ofsted rating
St Margaret's CofE Primary School Angmering 4-11 Ofsted rating
For further schools and local private schools please ask us.
Proposed local developments
Most local building developments have to comply with planning permission – new builds, changes, alterations etc. Advice is sought from Arun district council and an application is made – it can take a few months to get an answer.
Events and festivals
East Preston village festival is held in June every year. There is always much going on in the village. Here's a link to more… eastprestonvillage.co.uk/events
East Preston Annual Summer Festival – Each year at the beginning of June, East Preston has its very popular Festival . Initially the Festival was organised to raise money for the Village Hall interior decoration fund. This fund was partially financed by the Parish Council initiative. Also some of the monies raised were used to go towards the new Spire Room at St Mary's Church.
The organisation of the Festival was assigned to the Festival Committee which has continued to expand the range of activities each year.
The Parish Council still makes a considerable financial commitment to the Festival. The Festival offers over sixty events over the nine days which draws in visitors from far beyond the village.
Substantial donations are made to local village clubs, societies and charities each year. In addition, many of them receive monies from their own events held during the Festival.
Preparations for the next year's Festival begin almost as soon as the last one has finished. A Public Meeting discussion is held to consider new and additional attractions. Firm favourites such as the Flower and Art Exhibition have been extended to 3 days during the Festival; the Antiques and Collections Market has been extended to 3 held during the year. Other favourites include the Craft Fair; Market Morning; the Village Walk and Talk; a Fashion Show; and Musical Shows and Concerts of Classics and Swing. There are Open Garden Days, a Tea Dance, a Team Quiz, Bridge and Chess; Sports, Fêtes, Garden Parties and Songs of Praise.
Festival Week culminates in a lively, colourful Carnival Parade with Floats, Groups, Bands, and Entertainers. In addition, an open-topped bus conveys the Festival Committee and Parish Councillors and honoured guests around the village to the Schools' Fête.
This is the annual event for the whole Village. Comprehensive Festival programmes are available three weeks beforehand.
Broadband speed
Enter a postcode to see the speed here
Council Tax
Council Tax is a local taxation system used in England, Scotland and Wales. It is a tax on domestic property which was introduced in 1993 by the Local Government Finance Act 1992. Each property is assigned one of eight bands (A to H) based on property value, and the tax is set as a fixed amount for each band. Some property is exempt from the tax, some people are exempt from the tax, while some get a discount.
In 2011 the average annual levy on a property in England was £1,196. In 2014-15 the tax raised enough money to cover 24.3% of council expenditure.
Council tax is difficult to avoid or evade and therefore has one of the highest collection rates of any tax, with in-year collection rates of 97.0% in 2014–15.
You'll usually have to pay Council Tax if you're 18 or over and own or rent a home.
A full Council Tax bill is based on at least 2 adults living in a home. Spouses and partners who live together are jointly responsible for paying the bill.
You'll get 25% off your bill if you count as an adult for Council Tax and either:
you live on your own
no-one else in your home counts as an adult
You'll usually get a 50% discount if no-one living in your home, including you, counts as an adult.
Changes that may affect your Council Tax band
Your property may be revalued and put in a different band in some circumstances, for example if:
you demolish part of your property and don't rebuild it
you alter your property to create 2 or more self-contained units, for example an annexe – each unit will have its own band
you split a single property into self-contained flats
you convert flats into a single property
you start or stop working from home
the previous owner made changes to your property
there are significant changes to your local area, like a new road being built
a similar property in your area has its Council Tax band changed
Check your council tax band
Sports and Leisure
Tennis – Angmering on Sea Lawn Tennis club.
Golf – Ham Manor or Rustington.
Sailing – Some of the best sailing facilities on the south coast Including Chichester, Littlehampton and Brighton marinas.
Windsurfing and Kite Boarding – from the local beach.
Theatre – Royal Festival in Chichester, Connaught & Pavilion in Worthing.
Horse Racing and Motor sport – Goodwood horse racing and motor circuit near Chichester.
Fitness – Esporta Club Rustington. Swimming at Littlehampton.
East Preston Sports Clubs
East Preston has a thriving sports scene with many different clubs including – 'Feathers' Badminton Club, Angmering on Sea Lawn Tennis Club, East Preston & Kingston Bowls Club, East Preston Boules Piste, East Preston Cricket Club, East Preston Football Club senior & junior, East Preston P'etanque Club, Open Dinghy Club and Sama Karate Organisation to name but a few.
Other sports in the area:
Archery – Arundown Archery Club, Bognor Regis Archery Club, Chichester Bowmen and archery clubs across West Sussex.
Athletics – From top level athletics at Crawley A.C. to other fine athletics clubs at Horsham, East Grinstead, Steyning, Worthing and more, plus details of all the Sussex Athletics Associations.
Badminton – Badminton at Crawley, Felbridge, Horsham, Haywards Heath, Littlehampton and throughout West Sussex.
Bar billiards – Sussex Bar Billiards, Worthing & District Bar Billiards League and the Brighton & District Bar Billiards League.
Basketball – Worthing Thunder are the cream of West Sussex basketball, but there are other good basketball clubs in Sussex – Bognor Pirates, Brighton Cougars, Shoreham Sharks, East Grinstead Basketball Club plus the Sussex Wheelchair Basketball Club and more besides.
Bowls – Bowls is a hugely popular sport in West Sussex, with Worthing being something of metaphorical mecca in the bowls world – we have details of bowls clubs across West Sussex, plus the Sussex County Bowling Association and West Sussex Short Mat Bowls Association.
Canoe and kayak – There's river canoeing in Sussex courtesy of the Adur Canoe Club and Arun Canoe Club, plus Canoeing in Chichester on the super-smooth waters of Chichester Canal, kayaking off the south coast plus Sussex kayak clubs who organise trips to more turbulent waters to enjoy their paddling.
Cricket – Sussex has a good claim to be the birthplace of cricket, with Slindon and Goodwood both the location for well documented early cricket matches. And cricket in Sussex is in great shape with Sussex County Cricket Club being three time winners of the county championship recently. Find out more about cricket clubs in Sussex from Aldwick to Worthing and all places in between – alphabetically speaking that is.
Croquet – Sussex County Croquet Club, Crawley Croquet Club, and West Chiltington Croquet Club where "croquet is OK".
Cycling – Time trialling clubs, the many West Sussex branches of the Cyclists Touring Club, cycle roads races, SUSTRANS, plus information about cycle routes and the Sussex cycle network.
Darts – The darts scene in West Sussex.
Equestrian sports including eventing and dressage – As befits a beautiful rural county with such a varied landscape, the pleasures of horse riding are very popular in West Sussex in all their varied forms: carriage driving, cross country courses, dressage, show jumping, plus several excellent studs, racehorse trainers, many excellent stables and livery facilities, and much-loved Riding for the Disabled programmes.
Fencing clubs – Crawley Sword Club, Horsham Fencing Club and the Brighton & Hove Fencing Club. More about fencing in Sussex
Football – Simply hundreds of football clubs across West Sussex. Too many to mention? – No, we give it a damned good go.
Golf – West Sussex is a great place for keen golfers with links golf at Littlehampton, magnificent windswept downland golf at Goodwood, Worthing and many others, plus beautiful inland courses, especially the West Sussex Golf Club at Pulborough.
Goodwood Revival Meeting – The roar of the engines, the smell of the fuel, the excitement, the danger, the beautiful vintage cars. The Goodwood Revival Meeting has become one of the sporting highlights of the Sussex summer.
Gymnastics – Gymnastics clubs in Sussex: Chichester Olympic Gymnastic Club, Hawth Gymnastics, Horsham Gymnastics Club, Uckfield Gymnastic Club and more.
Hockey – East Grinstead Hockey Club, Chichester Hockey Club and all the mens and womens hockey clubs in West Sussex.
Martial arts – There's an incredible number of martial arts clubs in Sussex, teaching Aikido, Taekwon-Do, Karate , Judo, Thai Boxing, Kick Boxing and more exotic martial arts like Choi Kwang-Do.
Motorsport – A mixed bag of motorsport with details of Bognor Regis and Central Sussex Motor Clubs, Golding Barn Raceway, motorbikes and The Regis Rally.
Mountain biking – The South Downs has some great mountain biking routes, with good climbs and speedy, exhilarating descents. Find out more about good mountain biking routes in Sussex plus mountain bike clubs and resources.
Mountain Boarding – Haredown Mountain Boarding near East Dean on the South Downs north of Chichester.
Netball – Sussex Netball and the East Grinstead Junior Netball League.
Orienteering – Running wild through the woodland of West Sussex – it's the Southdowns Orienteers. Slightly further afield, in the east of the county, there's the Saxons Orienteering Club.
Petanque – Adur Petanque Club, Handcross Petanque Club and Petanque in Brighton and Hove.
Polo – Cowdray Park near Midhurst is one of the top places to play high goal polo in the UK – and a highlight of the Midhurst summer. But Cowdray isn't the only place to play polo in Sussex. We'll tell you where else you can swing your mallet.
Rowing – There's good coastal rowing along the Sussex coast, especially from Worthing and Shoreham, plus inland rowing on Ardingly Reservoir.
Rugby – We may not have any superstar rugby clubs in Sussex, but we have a couple of dozen solid thriving clubs where beer is drunk, friendships are made and pain is bravely ignored; all headed at the moment by Worthing Rugby Club.
Running – Joggers, Hash House Harriers, Flyers, Striders – even Sisters. All sorts of running clubs in Sussex.
Running races, marathons and 10k runs – As well as the West Sussex Fun Run League, find out more about road races like the The Brooks Brighton 10k, the Midhurst Milers and their Midhurst 10k race, the immensely popular Chichester 10k race and the Barns Green Half Marathon.
Sailing – The Sussex coastline is an obvious place to sail, so its no surprise to find good sailing right across Sussex, from Bognor to Littlehampton, Shoreham and beyond. But Weir Wood Reservoir, miles inland, is also home to an award winning sailing club. We also have details of marines, places to charter a yacht, sailing associations, tide tables, sailing for the deaf and all sorts of useful sailing information. Sailing in Chichester Harbour – With over a dozen sailing clubs, Chichester Harbour is one of the country's most popular sailing venues, as well as being one of the most beautiful places to sail in the UK.
Shooting – Clay pigeon shooting, target shooting and other shooting facilities in Sussex.
Squash – Squash clubs throughout Sussex, including the strong squash clubs at Middleton, Horsham and Chichester.
Stoolball – If ever there was a Sussex sport it's stoolball – an ancient sport practiced on village greens for centuries. While both men and women play stoolball, the sport is more popular with women, with Angmering being serial champions of the Sussex Womens Stoolball scene.
Swimming, synchro and diving – Swimming pools and swimming facilities across West Sussex, including the Atlantis and Olympos Marlins Swimming Clubs, plus where to swim in Bognor Regis, Chichester, East Grinstead, Littlehampton, Worthing and all the other West Sussex towns.
Table tennis – Table tennis in Crawley, Horsham, Haywards Heath and Brighton.
Tennis – Anyone for tennis? Tennis and racquet sports clubs in West Sussex from Angmering-on-Sea Tennis Club to West Worthing Tennis Club.
Triathlon – The enduring appeal of the rigours of triathlon may be a mystery to most, but we have plenty of tough men and women in West Sussex who want to swim, cycle and run their way through the pain barrier to glory. We'll tell you where they hang out.
Watersports – Chichester Watersports Centre and Hove Lagoon Watersports provide a mixture of watersports from sailing to canoeing, windsurfing and wakeboarding.
If you have a question about our area please give us a shout, we would love to hear from you.