Completion day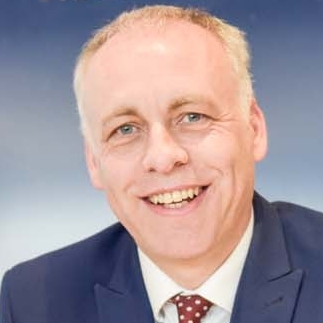 By
Shaun Adams
Subscribe to newsletter
Completion day is the big day when the money is transferred and you get the keys to your new home.
Most times completion day goes swimmingly and everyone is so happy, but completion day can be stressful and let me explain some of what happens.
For this explanation, I will put it in the simplest form of a chain of just two parties - a buyer and seller. The buyer is a non-mortgage buyer and the seller is moving into rented.
Before completion day the seller will have put their solicitor in funds to complete (eg transferred all the money to the solicitor's bank account).
On the day of completion, the buyer's solicitor will send the money to the seller's solicitor. The time it takes to reach the seller's solicitor can be minutes or can take hours, depending on the banking system traffic.
The seller's solicitor needs to receive this money before keys can be released. They need to authorise the agent keys can be released - no one else can do this.
Sometimes the buyer's solicitor advises the money has been sent, but completion has not taken place until the seller's solicitor receives the money. An agent cannot release keys until this happens. When it does... the property is now owned by the buyer.
The agent requests the solicitor to notify the agent when this happens but agents know solicitors quite often don't, so the agent keeps calling the solicitor for updates (especially when the buyer keeps calling the agent).
Sometimes the old owner is still at the property finishing moving out and cleaning, this is not the agent's fault - we cannot force people out early in the day. They know completion is taking place and they need to be packed up and out. They are feeling stressed as well. Yes, ideally people are packed and out before mid-morning but not often the case.
Longer chains mean the sellers further up the chain need to wait before they complete on their sale before they can complete on their purchase, sometimes these completions can take place at the end of the day. We have known some sellers to refuse moving out of their old house until their new one completes but when they have completed on their sale they are then in their buyer's house.
We know buyers and sellers get stressed out, sometimes removal companies get stressed out by waiting but please don't be angry with the agents, we don't control when people move out, we don't send the money, we just chase people up and try our best.