Call centre estate agents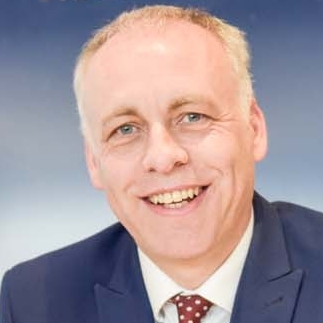 By
Shaun Adams
SUBSCRIBE TO NEWSLETTER
Are call centre agents great value or a false economy?
I say 'call centre' because they can't use the term online agent as all agents advertise 'online'.
The cheapest agent is the one who leaves the most money in your pocket at the end of the transaction.
It's all about maximising your achieved sale price. The best agents will get you more viewings, more offers, competing offers you can pick and choose from.
With 'Call centre' agents... You pay up front – do they really care if they sell or not? What incentive have they got to find you a buyer? A large 'call centre' agent made £18M in 2019 from sellers who paid upfront and never sold.
How far away is their local expert based? 20 / 50 miles?
What local evidence and comparables were you shown to arrive at your accurate valuation?
Do they know the shortcut to the shops or beach and bus services to tell any potential buyers?
Surely it's just a case of sticking some photos online and getting a sale isn't it?
These are questions going through people's minds when thinking of selling their home.
Some buyers prefer to deal with a good local agent they can pop in and see, you don't want to lose that buyer do you.
Let me explain why you will end up with more money in your pocket and loads less stress using Cooper Adams than any other agent and especially call centre agents.
The first reason is stress and effort. We take care of everything for you including doing all the viewings.
Are you happy to do your own viewings?
Letting strangers in your home or a single lady showing a strange man around – Not ideal is it. Especially if you lead a busy life you come home from work and they cancel last minute and no one lets you know.
We always do the viewing and vet everyone when we book an appointment.
The next main reason is the amount of viewings, offers and best offers. We have a big list of people wanting to buy your home – they have registered with us in your price range. Yes many look online but many come in to our office, look in our window and also see all our local advertising. Some of them have looked at similar properties but discounted yours online because they didn't like the main photo. As we talk to our buyers every day we persuade them to view. Some of them are surprised and go on to buy. We have so many ways other than the internet to get properties in front of potential buyers this will always net in more viewings and more offers.
More offers means choosing the best offer.
At our last audit a property locally sold for 94.5% with a call centre agent – it took six months to sell. Six months of the owner doing viewings and keep the house immaculate every day.
Our average is over 99% of the asking price with much faster sales, where we do all the viewings and you don't pay one penny unless we get an amazing offer.
The difference between the offers we get compared to the 94.5% is 4.5%. For a £400,000 house that's £18,000!
Yes the call centre's initial fee is lower but if you look what's left in your pocket if they sell it you will be worse off. We are so confident of getting you a much higher price with much less stress and a faster time we are prepared to give you back the call centre agent's fee when your sale completes with us.
We don't just beat call centre agents, we also beat our local competitors
Every year we look at every single property sold, we look at the sale price ratio compared to the asking price. At the last audit we achieved in excess of 99% compared to our competitors achieving 96%. At a £400,000 house this mean we get £12,000 more!
And finally… At Cooper Adams, we are as good as our word
We have a solid reputation that goes before us. We know our local and national markets inside out and back to front – from school's latest Ofsted report to the average journey times from and to local towns and cities. We also appreciate the need for superstar customer service that is far from faceless.
So if you want to deal with tried, tested and trusted professionals who are anything but faceless, then talk to us today. After all, why would you entrust the sale of your bricks and mortar property to a company who exists only within the online world?
Want to know how we get the best prices for our sellers – Call Cooper Adams now