Building Surveys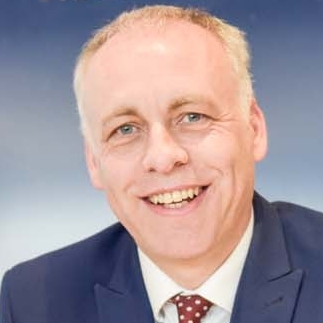 By
Shaun Adams
Subscribe to newsletter
We asked local Chartered Surveyor Tony Mellors a few questions about his line of work from a buyer's point of view.
WHY HAVE A SURVEY?
Like all work, becoming competent is a matter of practice and being able to analyse what is going on. A survey/inspection will take 3-5 hours. I have surveyed on average 200 properties pa for nearly 30 years ie. around 6,000 full Surveys in total, plus about 10,000 mortgage valuations. Property defects tend to be repeating in nature and, whereas a house may 'look good', there may be defects that are just not apparent to the average purchaser. A survey will advise a purchaser of problems, give a definitive statement on condition at the time of purchase and be useful should the need subsequently arise to make an insurance claim.
WHAT IS THE DIFFERENCE BETWEEN A MORTGAGE VALUATION AND A SURVEY?
A mortgage valuation inspection takes about 20 minutes and the only purpose is to tell the bank if it is of sufficient value to cover the mortgage loan. There is no contractual liability between the Valuer and borrower.
A full survey inspection takes a minimum of 3 hours plus travel time, paper work and editing the draft report. There is a contractual liability and Legal duty of care by the surveyor to his/her client, the purchaser.
HOW CAN A FULL SURVEY REPAY ME?
The average survey fee is around £400. Simply put, if the survey reveals defects costing more than the fee it has repaid. My reports have a summary with costings for repair. However, it should be born in mind that defects tend to develop over the years and, wherever possible, advice is given on future liability.
WHAT IS THE COST?
Some people ask if I can you do a quick (ie. cheap) survey? My usual response is that having a survey is like flying to the US, you don't stop half way. Carrying out a proper survey takes time. If the survey cost and time are reduced by half then only half the defects will be found. As a guide, the average cost for a 3 bedroom semi detached property is around £400 and I do not charge VAT.
WHAT DO YOU ENJOY ABOUT YOUR WORK?
As a child I was very nosey and took great delight in exploring houses and going in cupboards when my parents were visiting. In a way, my work is an continuation of my childhood and, to boot, I get paid for it.
I do gain great job satisfaction helping a purchaser to be well prepared and confident about a new home. I like to meet purchasers on site if it is convenient. I am also keen for purchasers to phone if they have queries after they read the report, or at any stage during their ownership. I like to think I am only a phone call away.
ANY FUNNY STORIES?
Surveying flats, houses and bungalows is a serious business and requires long periods of concentration. As a result it can be a rather arid pursuit. I see some funny attempts at repair by Vendors and usually leave the property thinking "why did you bother" or "you should have paid someone to do it properly". On other occasions when I ask a question a vendor will state "it's been done". This always puts me on alert because quite often it's been 'done' incorrectly.
One amusing incident occurred when I was surveying a large empty house. I climbed through a 'Velux' loft window to get onto a flat roof and the 'Velux' decided to close. I was stuck 2 stories high, it was a very hot summer day and after about 20 minutes I was starting to roast and panic. Finally, a lady in her 70's walked by and after some persuasion (you're not Jeremy Beadle are you?) she agreed to enter the house, climb up my ladder into the loft and open the 'Velux'. I now take steps so that history doesn't repeat.
HOW ABOUT YOU, TONY?
I qualified as a Chartered Surveyor in 1980 and have lived in Worthing since 1983. I am married, have 2 children, 1 grand daughter (6 years old and a right little monkey!!), 1 step daughter and 2 step grand children. Tyler, who is 12 years old, is at that stage where he likes to have a 'bundle' with me.
If you need further advice on any survey matter contact Tony Mellors at Cooper Adams Estate Agents