Building Regulations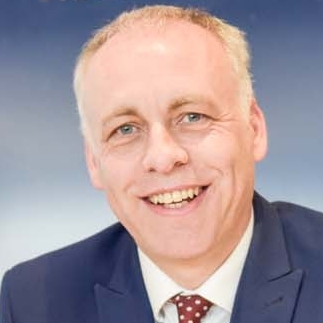 By
Shaun Adams
Subscribe to newsletter
Building Regulations
Does My Project Need Building Regulations Approval?
Yes, if it's a new home or involves almost any new building work (such as a new wall), or structural alterations, such as a loft conversion.
Projects that are exempt from Building Regulations include:
porches (subject to the porch not exceed 30m²);
car ports (subject to them being open on two sides and, again, less then 30m²);
conservatories (subject to them having a floor area of less than 30m²; have at least 75% of the roof and 50% of the walls glazed with a translucent material; and maintain the existing walls, windows and doors that separate it from the main house, with no new additional openings created);
most detached sheds and greenhouses (under 15m² floor area, or under 30m² and at least 1m away from the house).
So in general, if it's structural work, it needs approval. If in doubt, check with your local authority website, or give their building control department a call.
What Are the Building Regulations?
The Regulations are very in-depth, and can be read in full on the Communities and Local Government website (communities.gov.uk), but in brief, your project will have to comply with the following documents. They are recognised by lettered Parts.
Part A – Structure
Part B – Fire Safety
Part C – Contamination and damp
Part D – Toxicity
Part E – Sound
Part F – Ventilation
Part G – Hygiene
Part H – Drainage
Part J – Fuel
Part K – On-site Safety
Part L – Conservation of Fuel and Power
Part M – Access
Part N – Glazing
Part P – Electrics
The Building Regulations are profiled in Approved Documents, which are updated fairly regularly. New 'Parts' are published periodically – for instance Part P changed in 2006; Part L was updated again in 2014.
How does this affect you? Well, it means that your designer/builder will need to be aware of the Regulations and any changes therein. Certainly, as a self builder or renovator, you won't be expected to have all of these committed to memory.
What is the Building Regulations Process?
You will need initially to select who is going to carry out your Building Regulations inspections and approval. The local council's Building Control department is the most common arbiter of Building Regulations in the UK, but several private companies (such as NHBC) carry out the same task.
You've got two routes to get approval:
The most common route for new homes and major renovations is to submit a Building Regulations application by way of fee, form and detailed plans. These plans will need to show how you are intending to meet the Regulations — e.g. the level of insulation you're putting in walls, and so on. These plans are then either rejected or approved, and a series of inspections will then take place to ensure the work meets the requirements, after which a completion certificate will be issued.
The second route – common for minor works or those working on a largely DIY basis and without plans – is to work on a Building Notice, whereby you'll pay a fee and submit a form but the inspector will make an in-depth assessment of work completed so far at various stages. Obviously it's a more risky process – the Inspector can make you re-do work at any stage – but it does save having to submit plans, and in theory means you can get started right away.
How much will it cost?
For a self build, expect to pay £175 to submit a plan and £375 for the inspections. Working on Notice will not be any cheaper, at £605 (these fees are subject to change and are based on local authority costs; private companies may charge less or more)
Most renovation/extension work (including loft conversions) costs £140 to submit a plan and £200-400 for an inspection.
What if I needed Building Regulations approval but didn't get it at the time?
All is not lost. You'll need to go down a route known as regularisation, where an inspector will come out and inspect the work as best as he can. Because a lot of the work might be covered up, you'll need to uncover the work requested, and put it right at your own expense. You'll pay a little over what you would pay for a Building Notice fee.
Key Building Regulations
| | |
| --- | --- |
| Part L – Energy Efficiency | This is the part of the Building Regulations that is certainly the most active and the one that is at the forefront of the fight against climate change. It specifies minimum requirements for heat loss through walls, roofs and floors (by way of U values) and as the requirements get more stringent, you'll need to pump your new building full of more and more insulation. |
| Part J – Fuel | Work on gas appliances must be carried out by an approved tradesman registered with Gas Safe (they have taken over from CORGI). They will self-certify all relevant work and issue you with an individual certificate, in a similar way to the process for Part P. |
| Part P – Electrics | There is much controversy of this element of the Building Regulations, which is not subject to the usual inspection regime – instead, it is self-certified by 'approved' contractors. So you'll need to check your electrician is Part P registered, so that he can issue a certificate. You can, however, do much of the electrical work yourself on a DIY basis and simply get it signed off (inspection) by an approved electrician. |
Courtesy of www.homebuilding.co.uk