Air Source Heat Pumps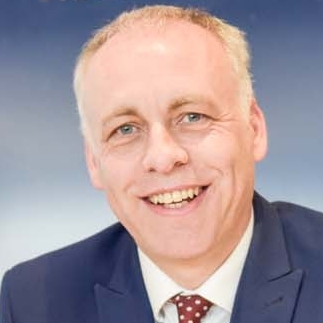 By
Shaun Adams
SUBSCRIBE TO NEWSLETTER
As announced in the Clean Growth Strategy, the Government intend to phase out the installation of high carbon fossil fuel heating in new and existing buildings in areas off the gas grid, during the 2020s. This could be from 2025.
With this in mind many builders of new homes are installing Air Souce Heat Pumps (ASHP).
There are two different systems Air to Air and Air to Water.
Air to Air is like air conditioning but blowing out warm air. Air to water is more like gas central heating, heating hot water for the home and to pump round radiators or underfloor heating.
This can drastically lower heating bills and CO2 emmissions.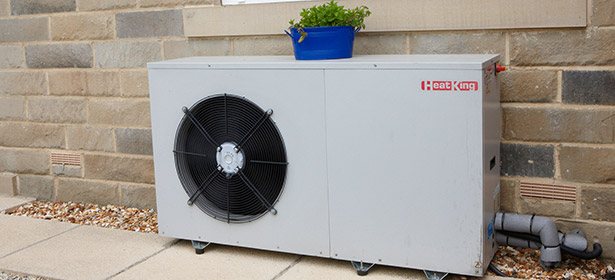 Image courtesy of Which.co.uk
The science behind heat pumps
On an atomic level heat moves from a hotter area to a colder one. Hot atomic particles bouncing around bounce off cool slow moving particles, these cooler particles start bouncing more which means they are warming up. A heat pump works by reversing this process, using a small amount of electricity to do so. It does this by a cycle of compression and evaporation.
There are four stages to the evaporation and compression cycle of a heat pump, through which a refrigerant is circulated. This refrigerant acts as a medium, which transfers the heat from one stage to another.
1: Evaporator
Heat is brought into a heat exchanger – known as the evaporator – from outside. Depending on the type of heat pump, this low-grade heat can come from any number of sources. For instance, ground-source heat pumps absorb heat from the earth, air-source from the air, and water-source from a nearby lake or pond.
This heat causes the refrigerant to evaporate. Within the evaporator, the low-pressure, low-temperature refrigerant can absorb heat even in very cold conditions (down to -20oC).
2: Compressor
The evaporated refrigerant is compressed, which drives the temperature up. In more technical terms, the low-grade heat is upgraded into a useably high temperature.
3: Condenser
The hot refrigerant gas transfers heat into the central heating system, heating up the water. When the refrigerant cools it condenses back into a liquid. This happens in the condenser, a second heat exchanger, where the cooler water from the central heating system absorbs the heat. This heat is then either circulated around an emitter system (radiators or underfloor heating) or it is used to heat water.
4: Expansion valve
The cooled refrigerant passes through the expansion valve, which decreases the pressure. This further decreases the temperature, before the refrigerant goes back to the evaporator so the cycle can start again.
The working principle here utilises the concept of 'latent heat of condensation and vapourisation'. In short, by altering the pressure, we can control the boiling point of the liquid medium, and subsequently control the movement of heat.